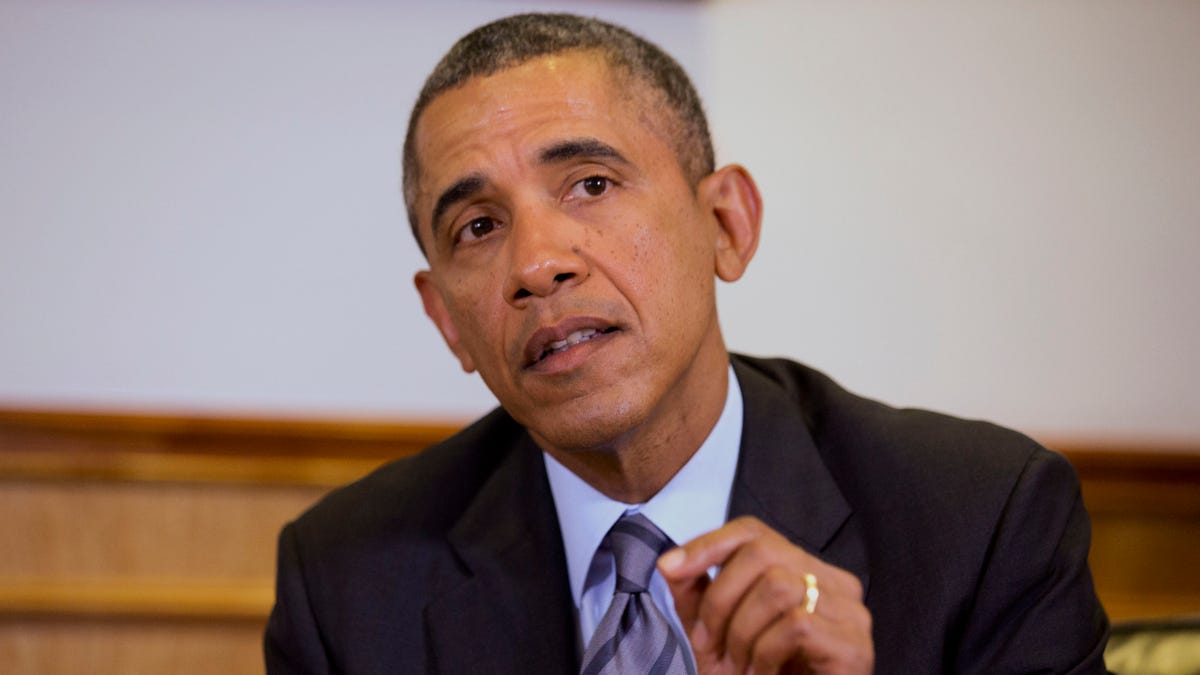 President Obama says the U.S. is outraged by violence in Ukraine and is urging President Viktor Yanukovych to withdraw forces from downtown Kiev immediately.
Obama says the U.S. urges Ukraine's military not to get involved in a conflict that must be resolved politically. He's expressing outrage about images of Ukrainian security forces firing automatic guns on Ukrainian people.
Obama says in a statement that Ukraine should respect the right of protest and that protesters must be peaceful. He's calling for dialogue to reduce tensions and address the people's grievances.
Ferocious street battles between protesters and police have left dozens dead and hundreds wounded in recent days, raising fears of an uncontrollable spiral of violence in the ex-Soviet state. The U.S. has already threatened sanctions.