Obama to urge Congress in speech to shutter Fannie Mae and Freddie Mac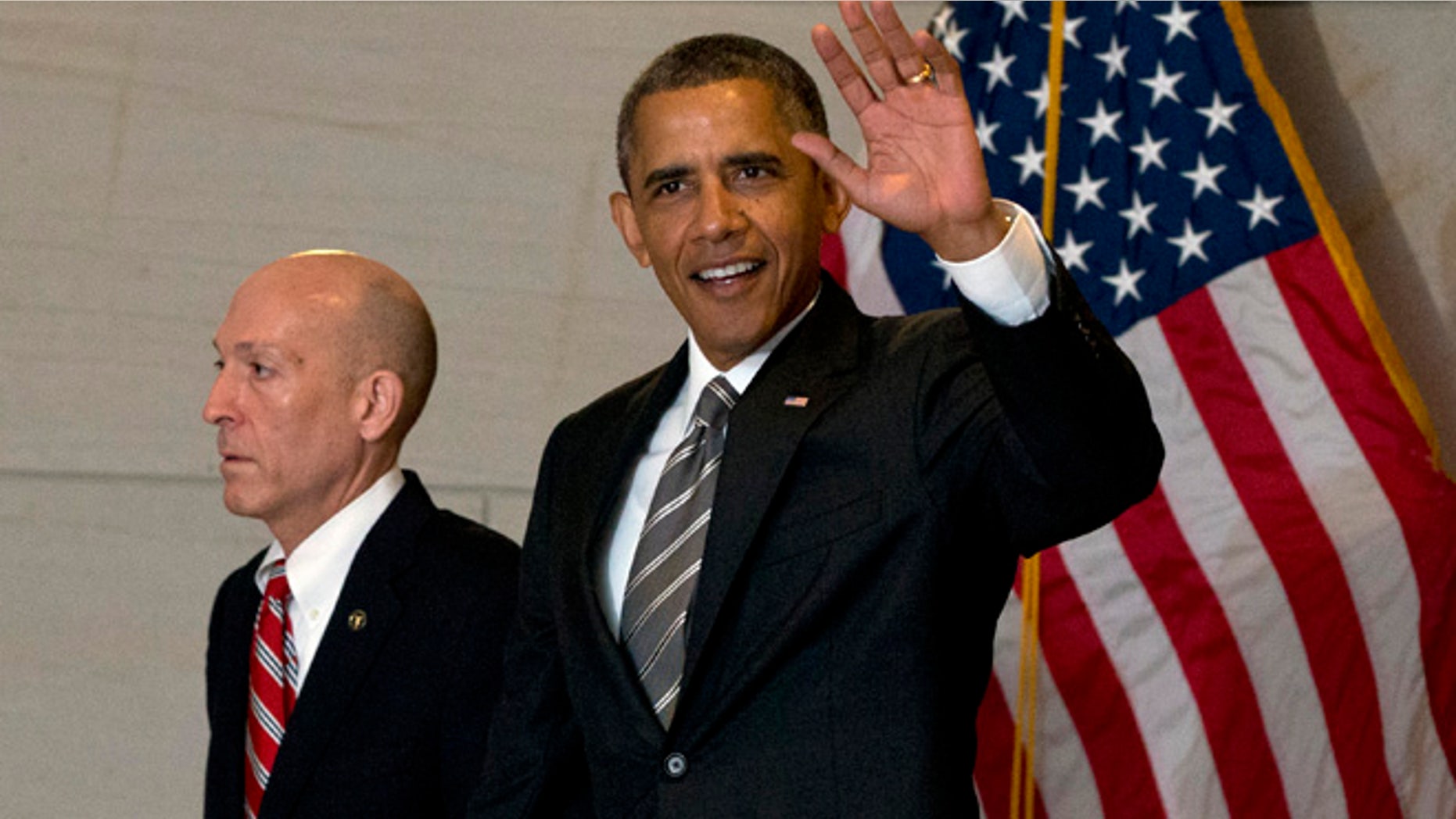 President Obama will urge Congress to shutter Fannie Mae and Freddie Mac, the mortgage-giants bailed out by the government in 2008, as part of a strategy to buffer taxpayers from future housing market downturns.
In a speech Tuesday in Phoenix, Obama will call for transitioning the business model of Fannie and Freddie into a system where "private capital must be wiped out before the government pays on any form of catastrophic guarantee," a senior administration official said.
Obama will also renew his calls for sweeping mortgage refinancing legislation when he travels to Phoenix Tuesday. Arizona's desert capital was the epicenter of the housing crisis that began in 2008, but the market there has rebounded strongly, with home prices up and foreclosures down.
The president's visit to Phoenix marks the latest stop on his summertime economic tour aimed at refocusing his agenda on middle class Americans still struggling to fully recover following the recession. The collapse of the housing market in particular had a dramatic impact on people's lives and the economic viability of communities across the country.
Daily politics news delivered to your inbox: sign up for our newsletter 
"So many Americans across the country view their own economic and financial circumstances through their homes and whether they own a home, whether their home is underwater, whether they feel like they have equity in their homes," White House spokesman Jay Carney said Monday.
Senior administration officials said Obama would focus in Phoenix on shifting more of the burden for supporting the nation's massive mortgage market to the private sector. A centerpiece of that effort is his support for winding down Fannie Mae and Freddie Mac.
The White House has already lauded efforts to achieve that goal spearheaded by Republican Sen. Bob Corker of Tennessee and Democratic Sen. Mark Warner of Virginia. While Obama will outline his own proposals on Tuesday, his plans are largely in line with the bipartisan Senate overhaul.
Officials said Obama will insist that the government only step in to pay out mortgage guarantees after private capital has been exhausted and that private capital bear the substantial majority of any losses. He will also call for Fannie and Freddie's investment portfolios to be wound down by at least 15 percent per year.
Obama advisers did not outline a specific timeframe for winding down Fannie and Freddie. The Corker-Warner legislation would shutter the operations within five years.
Fannie and Freddie were nationalized during the 2008 financial collapse and bailed out with $187 billion in taxpayer-funded loans. The two enterprises don't directly make loans, but buy mortgages from lenders, package them as bonds, guarantee them against default and sell them to investors.
Fannie and Freddie currently own or guarantee half of all U.S. mortgages and back nearly 90 percent of new ones.
Jared Bernstein, a former member of Obama's economic team, told The Wall Street Journal the president is putting a marker down "that says there's a need for a government backstop for the secondary mortgage market, one whose magnitude is still to be determined."
Against the backdrop of Phoenix's reinvigorated housing market, Obama will also tout refinancing proposals that gained little traction on Capitol Hill when he first unveiled them last year. Among his proposals is a call for expanding refinancing eligibility for homeowners who do not have government-backed mortgages.
The president will also look to link his housing proposals to immigration reform, his top second term legislative priority. Officials said he will argue that legal immigration can stimulate the housing market, noting that immigrants accounted for 40 percent of new homeowners nationwide between 2000 and 2010, according to the Obama administration.
The officials insisted on anonymity in order to preview the president's remarks ahead of his trip.
The nationwide housing recovery has been providing critical support to the economy at a time when manufacturing and business investment have stagnated. Steady job growth and low mortgage rates in the past year have also fueled more home sales. The increased demand, along with a tight supply of homes for sale, has pushed home prices higher. That's encouraged builders to start more homes and create more construction jobs.
The recovery in Phoenix is emblematic of the larger improvements happening in many parts of the country.
Just two years ago, the region was in the throes of the worst housing collapse in the country, with prices down nearly 60 percent from their June 2006 peak and banks foreclosing on 70,000 homeowners a year. While the current median home price remains below peak, the levels have risen 66 percent from September 2011. Buyers are plentiful and homes for sale scarce, leading to bidding wars for resale homes.
The Associated Press contributed to this report.