Obama to Press Congress for Funding of 9/11 Trials as Military Tribunals Gain Steam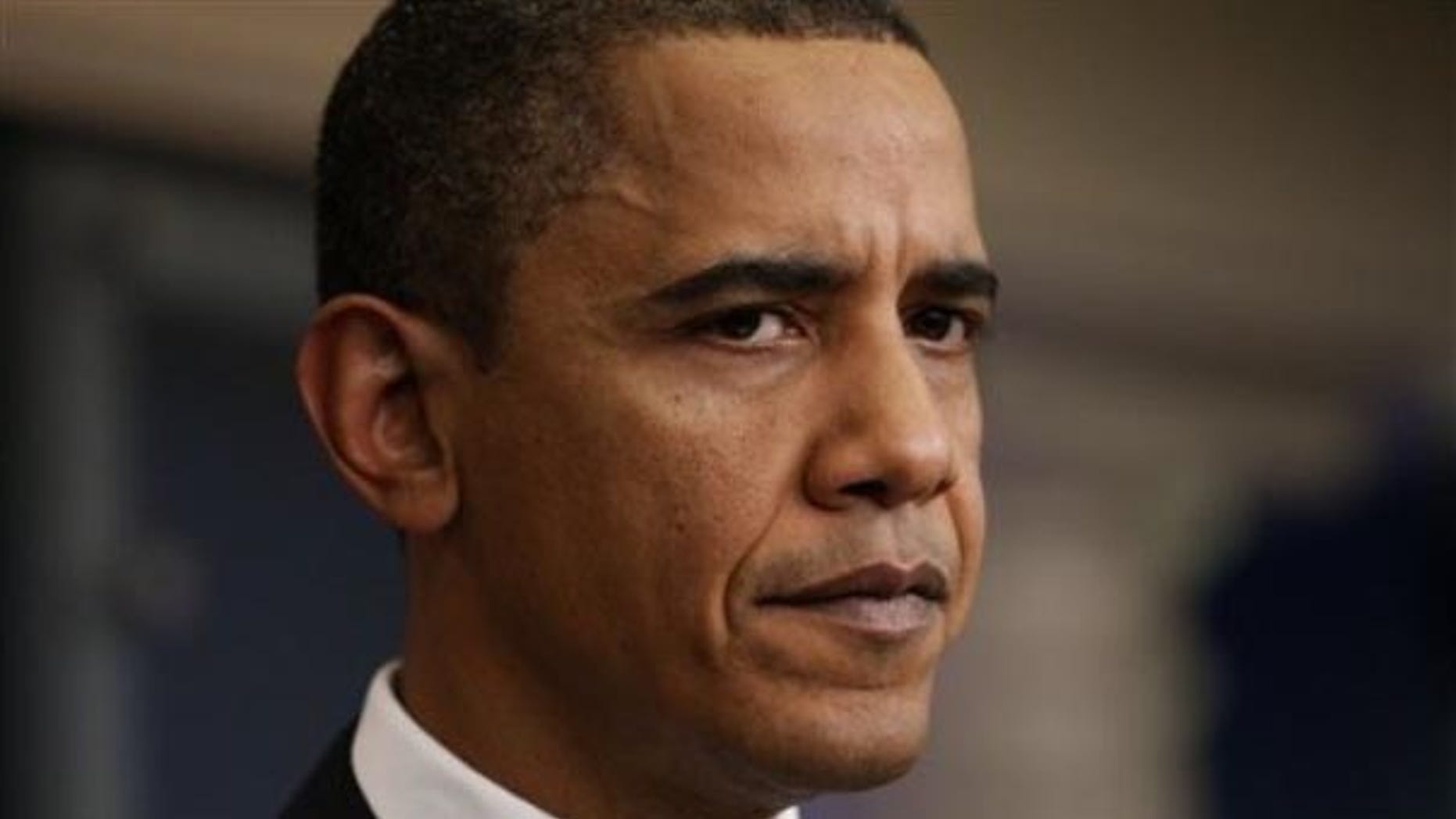 President Obama is rolling up his sleeves to secure funding from Congress for the civilian trials of professed Sept. 11 mastermind Khalid Sheikh Mohammed and his four co-conspirators, as Attorney General Eric Holder leaves open the possibility of trying them before a military commission.
The latest developments could complicate the administration's plan to close the military detention facility at Guantanamo Bay. Growing opposition to civilian trials has made the U.S. military base in Cuba a potentially more attractive trial location.
Obama is not lobbying anyone in Congress yet and, contrary to reports, is not checking out potential sites, administration officials told Fox News. But they said the president will decide the next steps with Holder.
Obama's involvement is a tacit acknowledgement that the administration underestimated the political fallout of trying the terror suspects in federal court in the United States. Democrats and Republicans on Capitol Hill have banded together to block the civilian trial by pulling the financial plug on the operation.
Holder, meanwhile, appears open to seeing the suspects tried before a military tribunal after opposition from New York officials forced the Obama administration to reconsider plans to put Mohammed on trial in federal court in lower Manhattan, near where the World Trade Center was destroyed.
"At the end of the day, wherever this case is tried, in whatever forum, what we have to ensure is that it's done as transparently as possible and with adherence to all the rules," Holder told The Washington Post in an interview published in Friday's editions. "If we do that, I'm not sure the location or even the forum is as important as what the world sees in that proceeding."
New York City and state officials and many members of Congress argued that the high-security trial would put New Yorkers at risk of further attacks, cost taxpayers hundreds of millions of dollars in security expenses and take a staggering toll on nearby businesses.
Some Republicans have argued that the administration should abandon its plan to close the military detention facility at Guantanamo Bay and try the suspects there.
But the White House is taking pains to maintain the support of other Republicans, including Sen. Lindsey Graham of South Carolina, who favor closing Guantanamo and trying the suspects in a military commission elsewhere.
Holder still maintains that a civilian trial would be the best option for the case and "best for our overall fight against Al Qaeda."
Obama said in a CBS television interview that he has not ruled out holding the trial in New York federal court, but he is taking into account the concerns of Mayor Michael Bloomberg and the New York Police Department.
Fox News' Major Garrett, Catherine Herridge and The Associated Press contributed to this report.