Obama Taps Republican Sen. Gregg for Commerce Secretary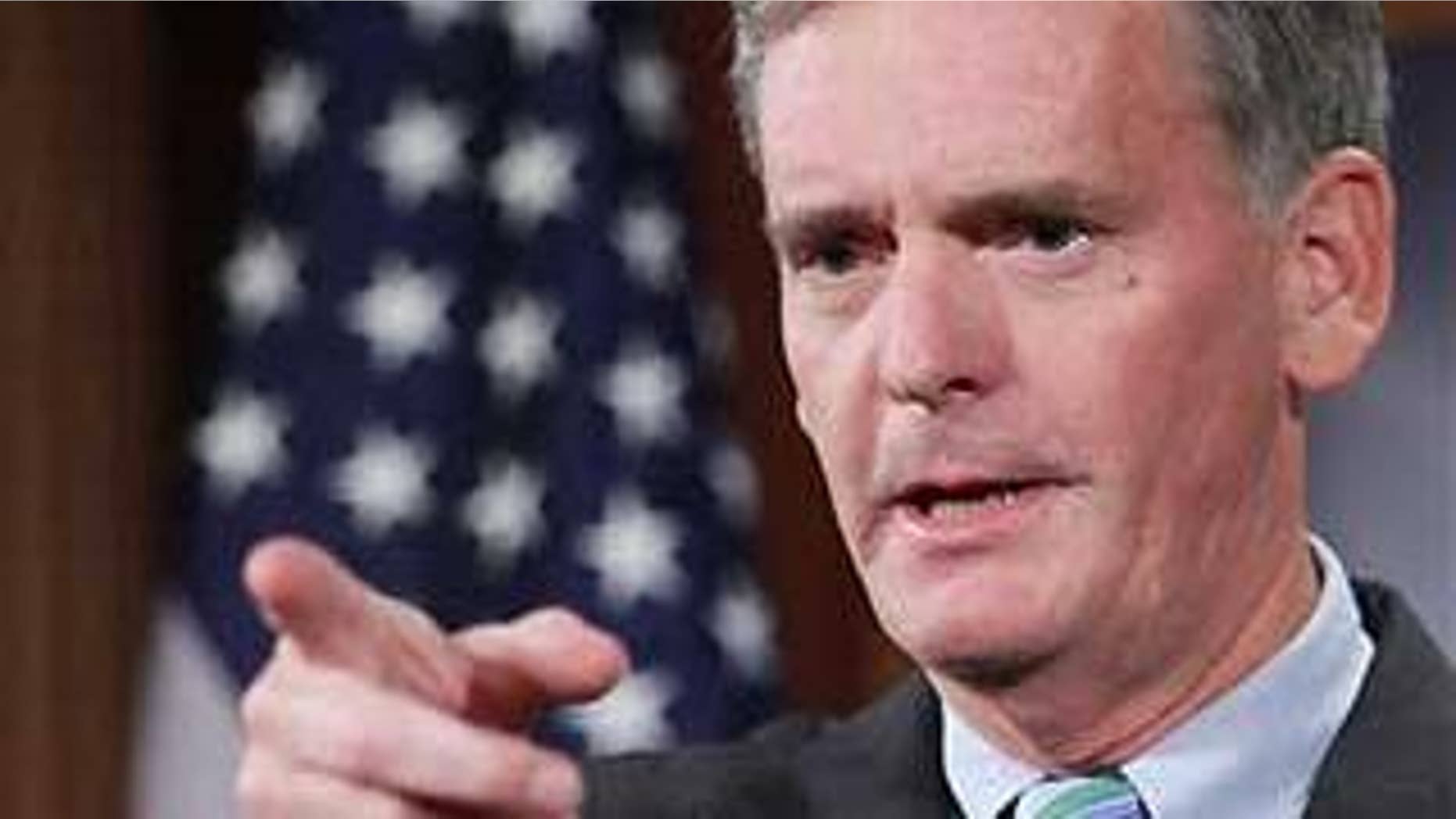 President Obama announced Tuesday he is nominating New Hampshire Sen. Judd Gregg for commerce secretary, saying now is not the time for partisanship as the U.S. tries to make sure its economy is pre-eminent in the world.
"He is a master of reaching across the aisle to get things done. He will be an astounding addition, a trusted voice in my cabinet and an able and competent ambassador ... I can think of no finer steward for our nation's commerce," Obama said, joined by Gregg at a White House announcement.
Obama said the primary goal of the Commerce Department is to promote jobs, industry, science and technology.
"I believe that Judd Gregg is the right person to guide the department toward these goals," Obama said.
To replace Gregg in the Senate, New Hampshire Gov. John Lynch, a Democrat, has appointed businesswoman and former government official Bonnie Newman, a Republican. Gregg issued a statement Tuesday night praising Newman as "extremely accomplished."
The White House had confirmed late Monday that Gregg was going to be nominated for the post after the ranking Republican on the Budget Committee made clear that he would accept the job if he's replaced by another Republican in the Senate.
"This is not a time for partisanship this is not a time when we should stand in our ideological corners and shout at each other, This is a time to govern and govern well," he said.
"I want to thanks the governor of New Hampshire for his courtesy and courage in being willing to make this possible through the agreement that we have relative to my successor in the Senate," Gregg said.
If confirmed by the Senate, Gregg would be the third Republican to join Obama's cabinet, joining Defense Secretary Robert Gates and Transportation Secretary Ray LaHood.
His status as the 40th Republican made many in the GOP caucus wary that they could lose a key seat should he join Obama's Cabinet. If a Democrat were to fill that post, they would be one seat shy of a 60-seat filibuster-proof majority and could reach 60 if the recount in Minnesota ends in comedian Al Franken ousting Republican Norm Coleman.
Gregg said Senate leaders of both parties understand his condition. New Hampshire Gov. John Lynch confirmed the "understanding" in his own statement, stopping just short of promising to appoint a Republican or an independent to serve out the remaining two years of Gregg's term.
However, FOX News confirmed Tuesday that Lynch is expected to name Bonnie Newman to replace Gregg in the Senate. Newman was Gregg's former chief of staff and has held prominent leadership positions in government, higher education and the private sector.
Insiders say Gregg's work on the financial bailout with Treasury Secretary Timothy Geithner was part of what sparked the Obama administration's talks about tapping Gregg for the post after Richardson withdrew his name.
Some think Gregg is over-qualified for the job and wonder why he would accept it. But Democrats and Republicans in Washington and New Hampshire said his nomination was all but assured beforehand.
Gregg is the second choice for the post. New Mexico Gov. Bill Richardson withdrew his nomination for the position as he is embroiled in a grand jury investigation on pay-to-play accusations.
FOX News' Carl Cameron and The Associated Press contributed to this report.