Obama Taps GE Chief to Head Job Board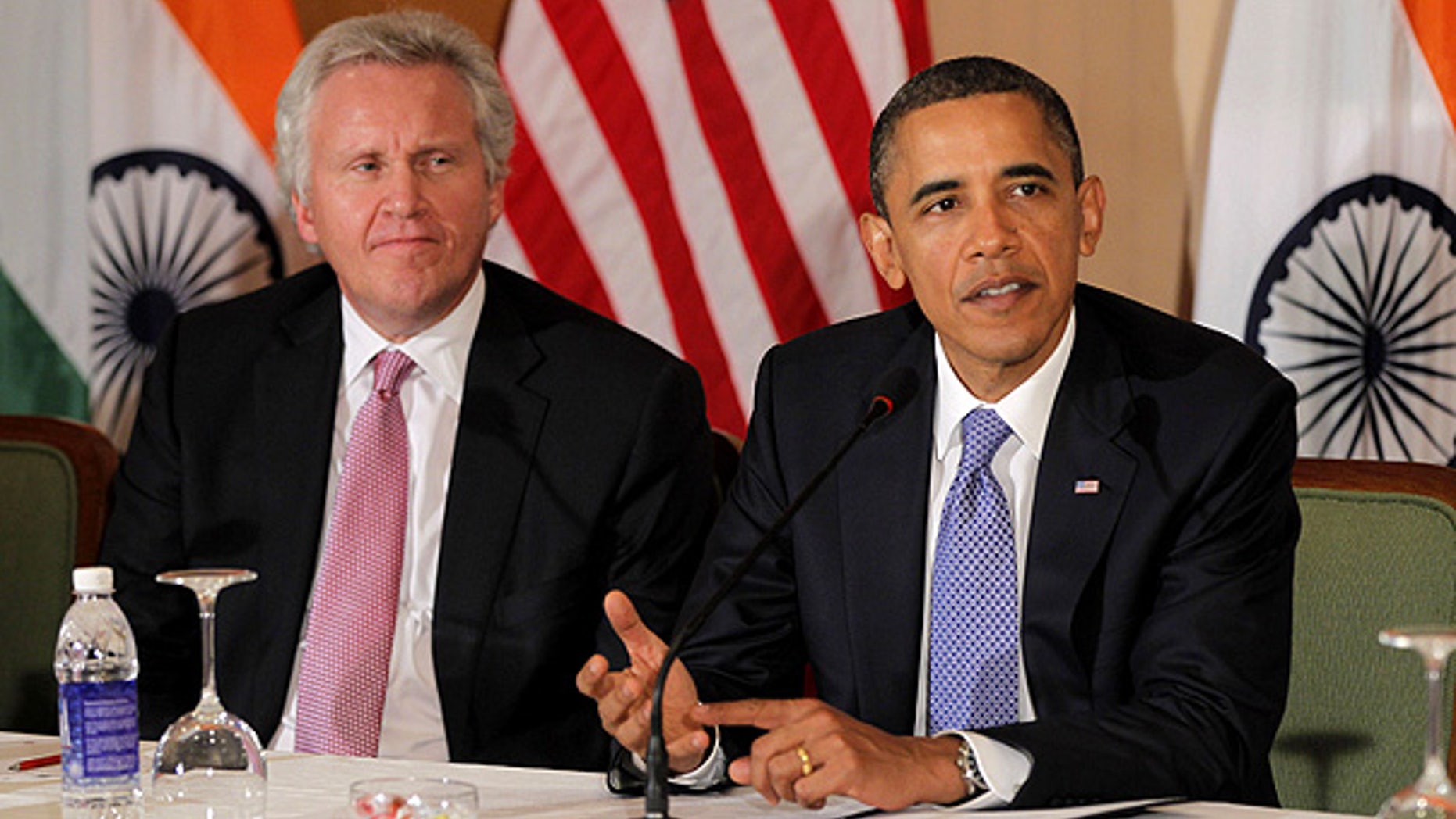 President Obama is seeking to put a big business stamp of approval on his efforts to generate American jobs as he picks the head of General Electric to lead a new economic recovery board.
While in Schenectady, New York, Friday, Obama will name Jeffrey Immelt, the CEO and Chairman of General Electric, as chair of the new 'President's Council on Jobs and Competitiveness'.
Immelt is a familiar face to an administration seeking to put more branches on its business tree. The White House has been struggling with a reputation among Republicans and business leaders alike of favoring big government at the expense of private enterprise.
The announcement is perhaps an attempt to counter that image and serves up a big name for what will become an effort to "promote growth by investing in American business to encourage hiring, to educate and train our workers to compete globally, and to attract the best jobs and businesses to the United States," said a White House press release.
The council will be created by executive order and will replace the previous iteration: the President's Economic Recovery Advisory Board, or PERAB. Obama is allowing that board's two-year mandate to expire on February 6, as scheduled. PERAB's future was uncertain after its public face and leader, former Federal Reserve Chairman Paul Volcker, announced he would step down in recent days. Volcker's office tells Fox News that it was time for him to move on and that Volcker would be willing to counsel the president in the future, should he ask.
In a statement issued late Thursday night by the White House, Obama previewed his new, refined focus on jobs. "As we enter a new phase in our recovery, I have asked the new Council to focus its work on finding new ways to encourage the private sector to hire and invest in American competitiveness," he said.
However, the theme is not new. The White House has long leaned on the private sector to boost hiring, but wary business owners have held back, concerned about still uncertain economic conditions.
As the president warms up his engines for 2012, he's pinning his hopes on an improved job market. Immelt, says Obama, is just the man for the task; "Jeff Immelt's experience at GE and his understanding of the vital role the private sector plays in creating jobs and making America competitive makes him up to the challenge of leading this new Council."