Obama signs bill guaranteeing active duty military pay in event of shutdown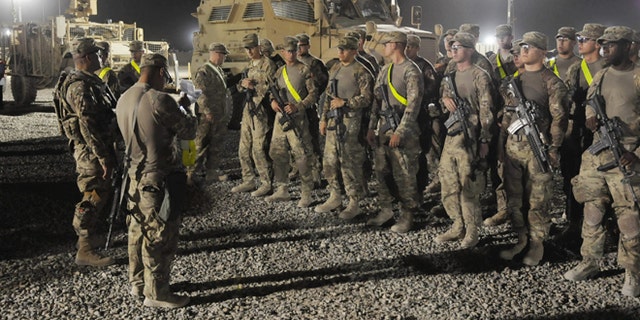 Senate Democrats are vowing to reject House Republicans' last-minute bid to delay ObamaCare by attaching new amendments to a must-pass spending bill.
But the Senate has accepted one Republican idea -- a bill that would pay the military in the event of a shutdown. The Senate easily approved the bill late Monday afternoon and President Obama signed it into law a few hours later, as the government careened toward a shutdown.
The House unanimously passed that bill early Sunday morning. The bill would ensure that active-duty military -- as well as some civilians and Defense contractors -- get paid even if there's a shutdown.
Without such a bill, the military's 1.4 million active-duty personnel would still be expected to be on duty, but could see a delay in pay, if Congress misses a midnight deadline to avert a shutdown.