Obama Proposes Rebate for Seniors Deprived of Social Security Benefit Hike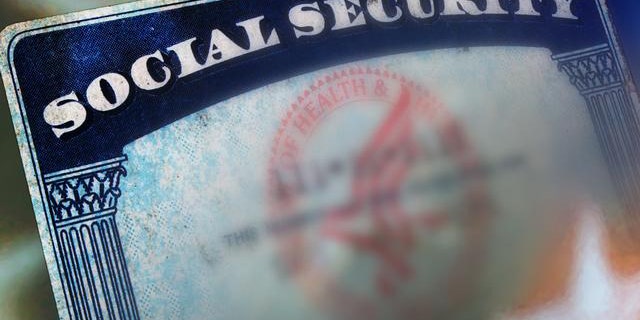 NEWYou can now listen to Fox News articles!
President Obama is calling for a $250 rebate for seniors after the Social Security Administration announced Friday that interest rates in 2010 haven't risen enough to justify an increase in benefits next year to the 58 million retirees and disabled Americans who receive the entitlement.
Congressional Democrats, already in a precarious position headed into Election Day, are heeding the president's call.
White House spokesman Robert Gibbs announced that in light of the economic downturn and the fact that Social Security will not provide a cost-of-living adjustment for a second year, the president will ask Congress to approve a $250 "economic recovery payment" to seniors, veterans and people with disabilities.
"Last year, under the Recovery Act, 56 million people benefited from the first economic recovery payment -- including about 50 million Social Security beneficiaries. We're grateful that Speaker (Nancy) Pelosi has indicated she will bring the new economic recovery payment to a vote and we urge members of Congress on both sides of the aisle to support our seniors, veterans and others with disabilities who depend on these benefits," Gibbs said in a statement.
A spokesman for Senate Majority Leader Harry Reid said the Nevada Democrat would re-introduce legislation, first sponsored by Vermont Sen. Bernie Sanders earlier this year, during the lame-duck session following the Nov. 2 midterm vote.
The House did not vote earlier this year on a rebate proposed in July by Rep. Earl Pomeroy. A spokesman for House Minority Leader John Boehner, R-Ohio, said if Pelosi wanted to offer an additional giveaway, why didn't she hold a vote before adjournment.
"If this is really a priority for the president and Washington Democrats, why didn't the speaker bring it up for a vote before she adjourned the House?" asked Boehner spokesman Michael Steel.
Sanders argued that the estimated $13 billion to help seniors pay for "rising health care and prescription drug costs" is a fraction of the $70 billion wealthy Americans would be allowed to keep if Bush-era tax cuts are extended.
"They need help. It makes a lot more sense to me to protect some of the most vulnerable people in our country with the equivalent of a COLA than it does to give huge tax breaks to millionaires and billionaires. I very much hope that the Republicans will not filibuster this proposal," said Sanders, an Independent.
But opponents of the rebate say it's impossible for the government to save money when Congress spends cash it doesn't have. The Committee for a Responsible Federal Budget issued a statement saying support for an unnecessary cost of living allowance will be a fiscal responsibility "litmus test."
"This is an issue ripe for political pandering -- and there is sure to be plenty of that -- but the truth is, seniors don't need a raise based on inflation this year because inflation has been so low. They actually got an artificially high raise last time around so they are faring better than many others in this economy who haven't benefited from generous raises," said CRFB President Maya MacGuineas.
COLAs are meant as an increase in benefits designed to keep pace with inflation, but the last adjustment -- 5.8 percent -- was well above the 3.8 percent inflation rate for 2008. Since then, prices used to measure the annual COLA dropped. The economy is now recovering, but prices have not reached the level they were at when the last COLA was set.
"Because of that high adjustment, seniors are still receiving more in benefits than actual inflation increases have warranted," CRFB said.

COLAs were first adopted by Congress back in the 1970s. The average monthly Social Security benefit this year is $1,072. Annualized, a 3.8 percent increase, for instance, would be $488 on average.
Social Security is supported by a 6.2 percent payroll tax -- paid by both workers and employers -- on wages up to $106,800. Because there is no COLA, that amount will remain unchanged for 2011.
By law, the next increase won't come until consumer prices rise above the level measured in 2008. The trustees who oversee Social Security project that will happen next year, resulting in an estimated 1.2 percent COLA for 2012.