Obama nominees face liberal ire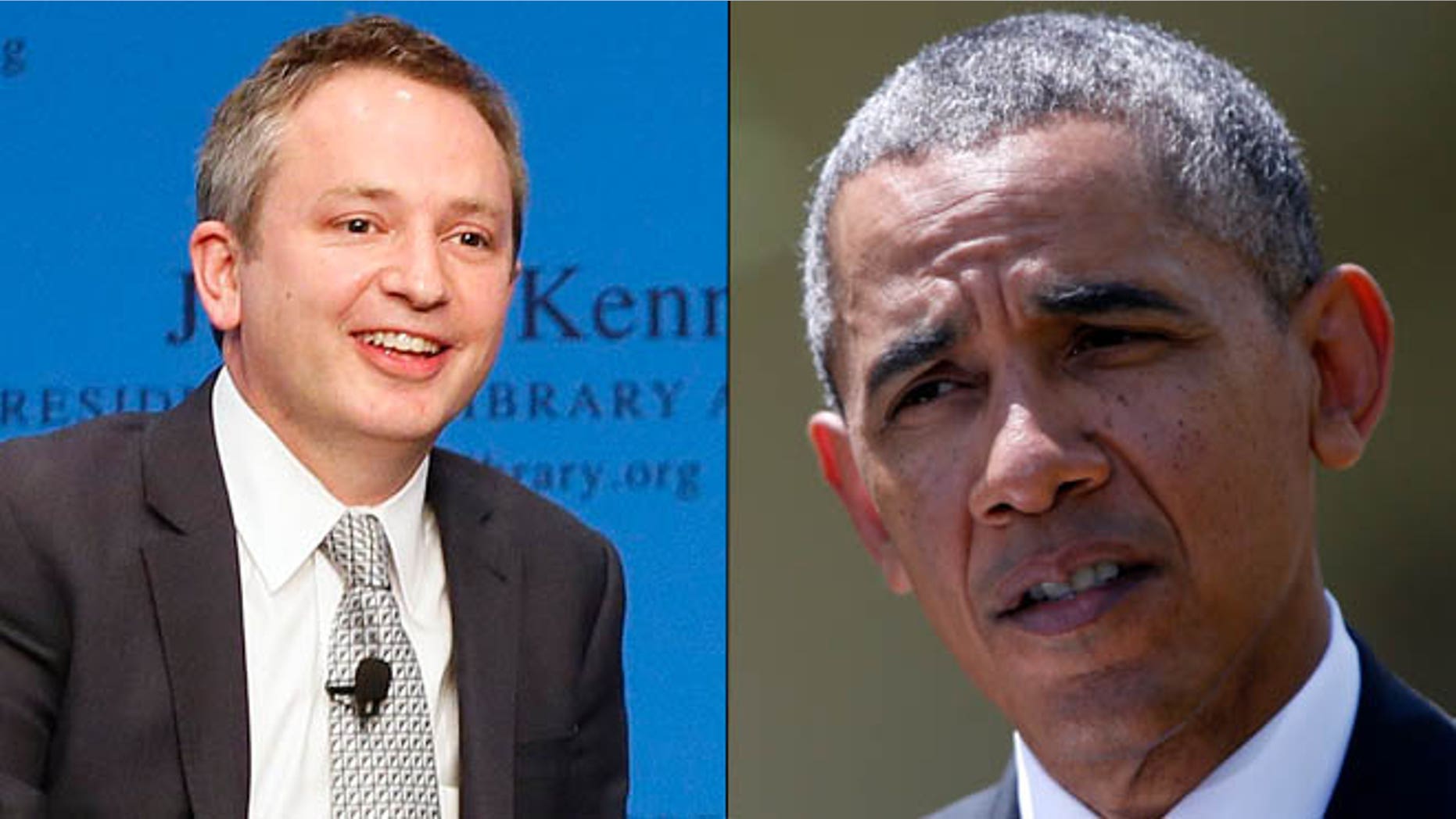 President Obama's nominees to the federal courts and other positions increasingly are coming under fire from the left, in a change of pace from the days when the administration said Republicans were the ones creating confirmation headaches.
The latest to face the wrath of the president's supposed allies are a pair of judicial nominees.
One, Harvard Law School professor David Barron, was nominated to the 1st U.S. Circuit Court of Appeals in Boston but faced complaints about his role in providing the administration's legal justification for killing U.S. citizens allegedly helping Al Qaeda.
The other, Michael Boggs, was nominated for the U.S. District Court for the Northern District of Georgia but came under criticism from liberal groups for socially conservative positions he took during his time in the state legislature.
Boggs faced a hearing Tuesday morning before the Senate Judiciary Committee, where his detractors and defenders, and Boggs himself, had a chance to face off.
At the hearing, Sen. Ron Wyden, D-Ore., challenged him on his opposition to same-sex marriage and other stances, asking if they would be "indicative" of how he'd serve as a federal judge.
"Judges should not be policymakers," Boggs replied, adding he should have done a better job in the past of making that distinction.
The nominee for weeks has faced complaints over some of the bills he sponsored and voted for while serving in the Georgia General Assembly, mainly because his votes reflect more socially conservative views on abortion and gay rights, despite the fact he served as a Democrat.
Among the bills he co-sponsored was one in 2003 to establish a "Choose Life adoption support program" to encourage women to consider adoption over abortion. The bill would have established a "Choose Life" license plate to fund the program. Another bill Boggs co-sponsored that year would have tightened restrictions on minors seeking abortions.
These bills drew the ire of NARAL Pro-Choice America, which in a petition on its website called Boggs "dangerous for women" and urged supporters to tell their senators to oppose his nomination.
Boggs initially did not disclose his voting history on these matters to the Senate Judiciary Committee, but provided the "additional information" in a letter last month to Senate Judiciary Committee Chairman Patrick Leahy, D-Vt., and Ranking Member Chuck Grassley, R-Iowa. He also apologized for not including it earlier.
On another front, the administration tried to head off a battle over Barron, agreeing last week to allow senators to review memos Barron wrote justifying drone strikes on Americans.
Barron had worked as acting assistant attorney general at the Justice Department on the case of Anwar al-Awlaki, the American-born Al Qaeda figure killed by a U.S. drone in 2011. Some legal scholars and human rights activists argue it was illegal for the U.S. to kill American citizens away from the battlefield without a trial.
Among them, the American Civil Liberties Union wrote a letter to senators urging them to delay Barron's confirmation vote until all senators review memos he wrote on the drone program. Republican Sen. Rand Paul of Kentucky also threatened to block Barron's confirmation, barring public release of a redacted version al-Awlaki memo, by virtue of a court order.
Though Paul is often vocal on the drone issue, Sens. Mark Udall of Colorado and Wyden were among the Democrats to join in voicing concerns about Barron's role.
The White House has defended the nominee as one who would bring "outstanding credentials, legal expertise and dedication to the rule of law to the federal bench."
Meanwhile, The Daily Caller reports that yet another nominee, former Bank of America executive Stefan Selig, is facing liberal protests over his nomination to an under secretary position within the Department of Commerce.
Some, including Democratic Florida Rep. Alan Grayson, are objecting over a more than $9 million bonus he received around the time of his nomination.
A CREDO petition Grayson sent out reportedly says: "Let's be clear, the $9 million was not a normal yearly bonus. It was an extra bonus on top of a $5.1 million incentive bonus given to him for his job performance. And it was given to him right as he was poised to gain the power to write Bank of America's interests directly into our trade agreements. Tell President Obama: Stop the revolving door. Withdraw the Selig nomination."
The Associated Press contributed to this report.