Obama Likens Corzine Bid to His Own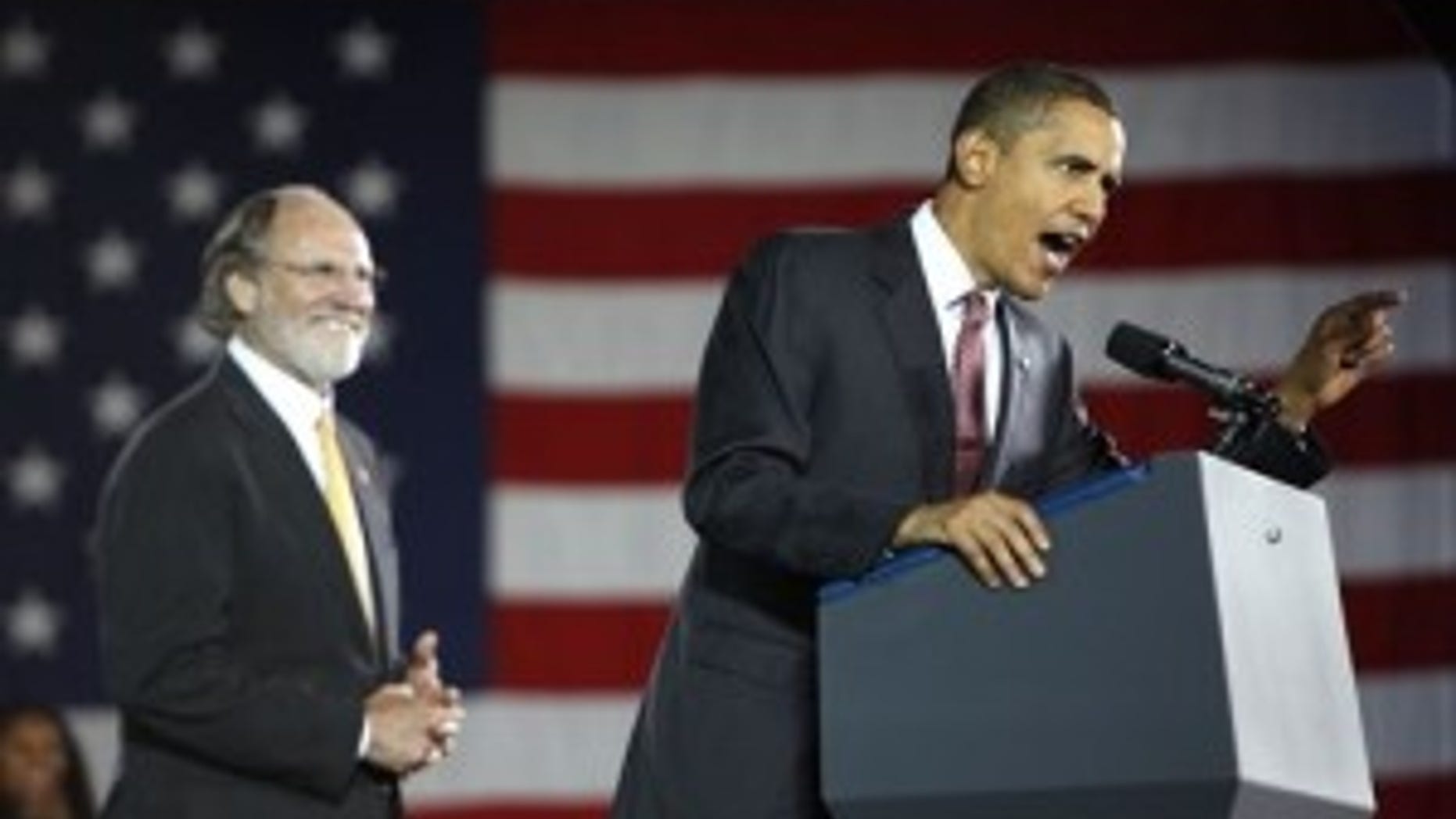 President Obama made an impassioned case for incumbent Jon Corzine's re-election in Hackensack, New Jersey, Wednesday, likening the New Jersey governor's electoral bid to his 2008 presidential campaign.
"We are at one of those rare moments in history where we've been given the opportunity to change our country for the better," said the President to the crowd 3500 supporters at Fairleigh Dickinson University recalling his historic win last year. "We need that same kind of energy, excitement, commitment around this campaign. And if you do that -- if you do that, I guarantee you're going to have Jon Corzine as governor."
Corzine, who suffers a less than desirable approval rating at 57% among New Jersey voters, is currently neck to neck with his opponent Chris Christie. The Governor hoped that appearing with Obama would energize supporters and result in getting more voters to the polls on November 3rd.
Without naming Christie by name, Obama took some swipes at the former US attorney on Corzine's behalf. "Now, listening to Jon's opponent, you'd think that New Jersey was the only state in America that's been swept up in the worst economic crisis since the Great Depression, which by the way did not start under Jon Corzine's party's watch.  There seems to be some selective memory here about how we got into this fix.  Listening to his opponent, you'd think New Jersey was the only state in America that's been facing layoffs. You'd think New Jersey was the only state in America where hardworking men and women are worried about their family's futures.
Republicans, said Mr. Obama, "got a lot of nerve. They leave this big mess and suddenly they're complaining about how fast we're cleaning it up."
As he has in other campaign style speeches, Mr. Obama took the opportunity to talk about his own policies. He told supporters that keeping Corzine in office would help propel big ticket items on his agenda like health care reform, economic reform, and education proposals.
Obama's appearance for Corzine was just one in a series of political big hitters batting for the New Jersey Governor. Vice President Joe Biden, former president Bill Clinton and Caroline Kennedy all took to the stump this week for him.
The President continues his campaign blitz this week with fundraising events Friday for Massachusetts Governor Deval Patrick and Connecticut Senator Chris Dodd -- both up for re-election next year. And next week, Mr. Obama will hit the trail for Virginia gubernatorial hopeful, Creigh Deeds in Norfolk, VA. Deeds is currently trailing behind opponent Bob McDonnell.