Obama helps small businesses by shopping at well-known Washington bookstore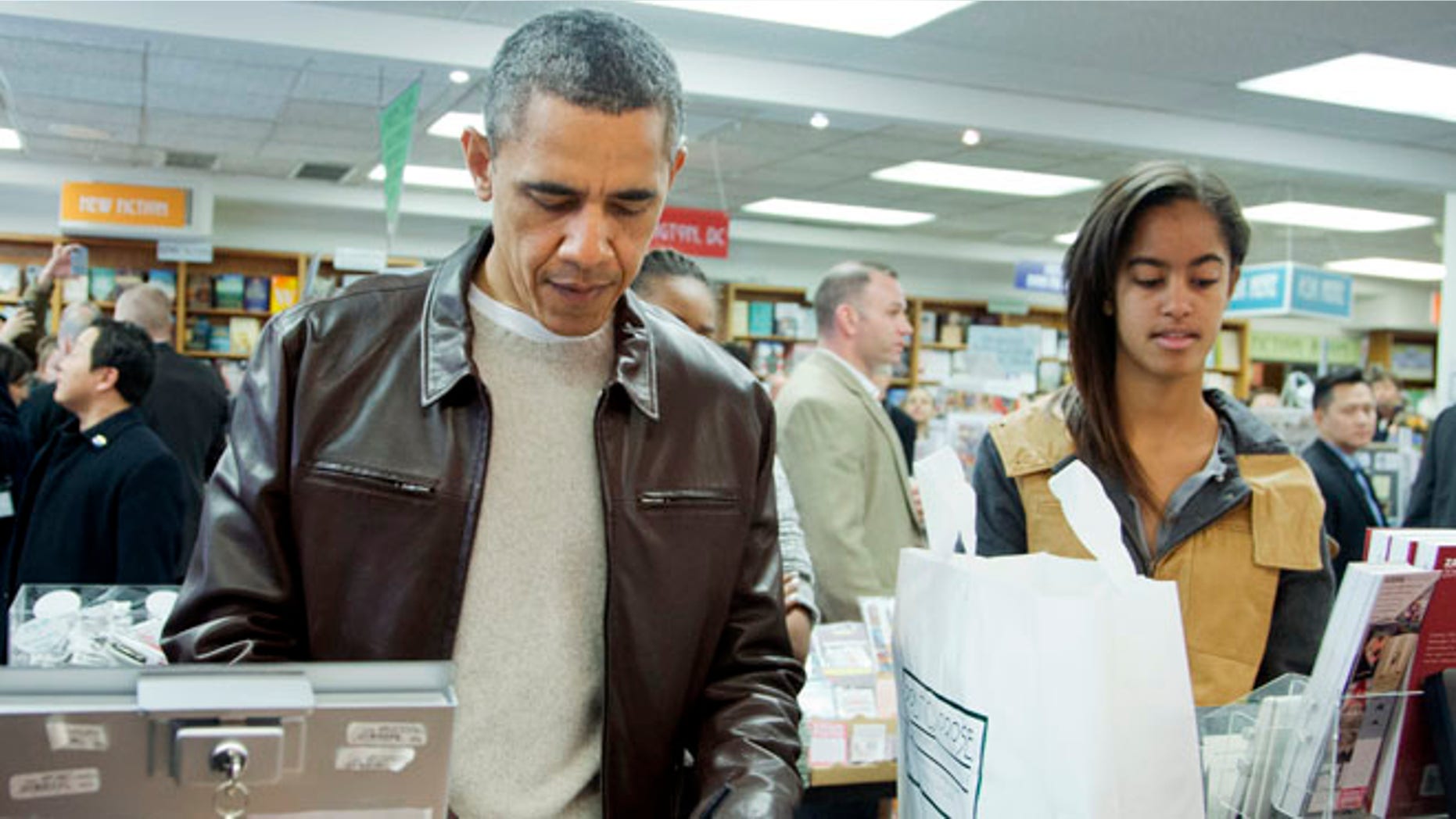 President Obama participated this weekend in the annual effort to support small businesses during the Christmas holiday shopping season, buying a bundle of books including "The Kite Runner," "Harold and the Purple Crayon" and "The Sports Gene."
The president was accompanied on his shopping trip by daughters Sasha and Malia and purchased the books at the venerable Politics and Prose, where some of the world's best-known authors read their works.
Obama said he bought a "long list" of books for readers from 5 to 52 -- his age. He paid by credit card. The total was not announced.
The president sent a tweet earlier Saturday about the importance of supporting small businesses.
The Saturday after Thanksgiving has become known as "Small Business Saturday." It's designed to drive business to mom and pop shops between the whirlwind of Black Friday sales offered by large retailers and Cyber Monday deals from online sellers.
Obama began his Saturday outing by playing basketball in the FBI headquarter's gym.
The Associated Press contributed to this report.