Obama Fills Medicare and Medicaid Post Without Senate Approval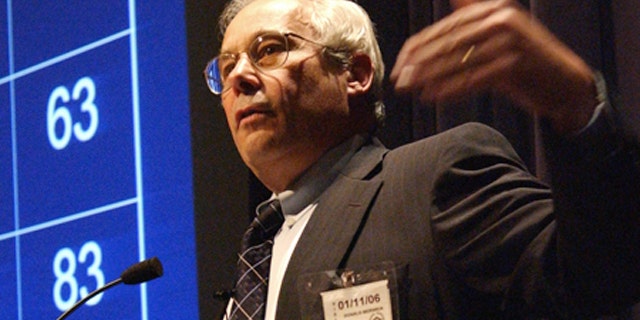 President Obama on Wednesday bypassed Congress and appointed Dr. Donald Berwick to head Medicare and Medicaid -- filling the job while Congress is in recess to get around Republican opposition that threatened to derail Berwick's confirmation.
Berwick's supporters say he is the right man in the right place at the right time. Obama said in a written statement Wednesday that the recess appointment would allow Berwick and two other "extremely qualified candidates" to get to work "right away."
"It's unfortunate that at a time when our nation is facing enormous challenges, many in Congress have decided to delay critical nominations for political purposes," Obama said.
But his opponents have lined up against him. They say that while he may be a the highly respected doctor, he is also an outspoken proponent of the British health care system, which they say is all wrong for Americans.
"This recess appointment is an insult to the American people," Sen. John Barrasso, R-Wyo., said Tuesday night. "Dr. Berwick is a self-professed supporter of rationing health care, and he won't even have to explain his views to the American people in a Congressional hearing."
Sen. Orrin Hatch, R-Utah, accused the administration of showing "arrogance of power" with the move.
"This demonstrates a troubling pattern by this administration to force a dangerous agenda on the American people by whatever means necessary," he said.
Berwick, a 63-year-old pediatrician, heads the Institute for Health Care Improvement in Cambridge, Mass., and he has been a longtime leader of the movement to reform health care from within. For decades he has challenged doctors and hospitals to provide health care that "is safe, effective, patient-oriented, timely, efficient and equitable," with a surprising degree of success. In the months since he was nominated, not one industry group has voiced opposition to his nomination.
But the early accolades for the Harvard Medical School graduate's nomination to head the Centers for Medicare and Medicaid Services came to an abrupt end in May when a triumvirate of Republican senators attacked Berwick for "favoring health care rationing" and "being in love" with Britain's National Health Care System.
By appointing Berwick now, while Congress is out of session for the July 4 holiday break, Berwick can assume the post of administrator of the Centers for Medicare and Medicaid Services without undergoing confirmation hearings in the Senate. Democrats wanted to avoid a nasty confirmation fight that could reopen the health care debate. Berwick was nominated in April but no confirmation hearing had been scheduled.
"Many Republicans in Congress have made it clear in recent weeks that they were going to stall the nomination as long as they could, solely to score political points," White House communications director Dan Pfeiffer said in a post on the White House blog. "But with the agency facing new responsibilities to protect seniors' care under the Affordable Care Act, there's no time to waste with Washington game-playing."
The decision to use a recess appointment to skirt the Senate drew fire from Republicans although the tool has been used frequently by presidents of both political parties. Obama last made a batch of recess appointments in March, and along with Berwick he made two other less prominent appointments Wednesday, one to a pension board and the other to a science post in the White House, the White House said. The recess appointment will allow Berwick to serve through next year without Senate confirmation.
Medicare has been without an administrator since 2006, and the White House says the need to fill the post is critical because of its role in implementing the new health care law. Medicare is to be a key testing ground for numerous aspects of the new law, from developing new medical techniques to trying out new payment systems, and the White House says a permanent leader is key with deadlines in the law approaching.
In addition to his professorship at Harvard, Berwick is the president of the Institute for Healthcare Improvement, a nonprofit in Cambridge, Mass., that works to develop and implement concepts for improving patient care.
Also being appointed Wednesday were:
--Philip E. Coyle III as associate director for national security and international affairs at the White House Office of Science and Technology Policy.
--Joshua Gotbaum as director of the Pension Benefit Guaranty Corporation.