Obama Faces New Pressure to Try Terror Suspects in Military Tribunal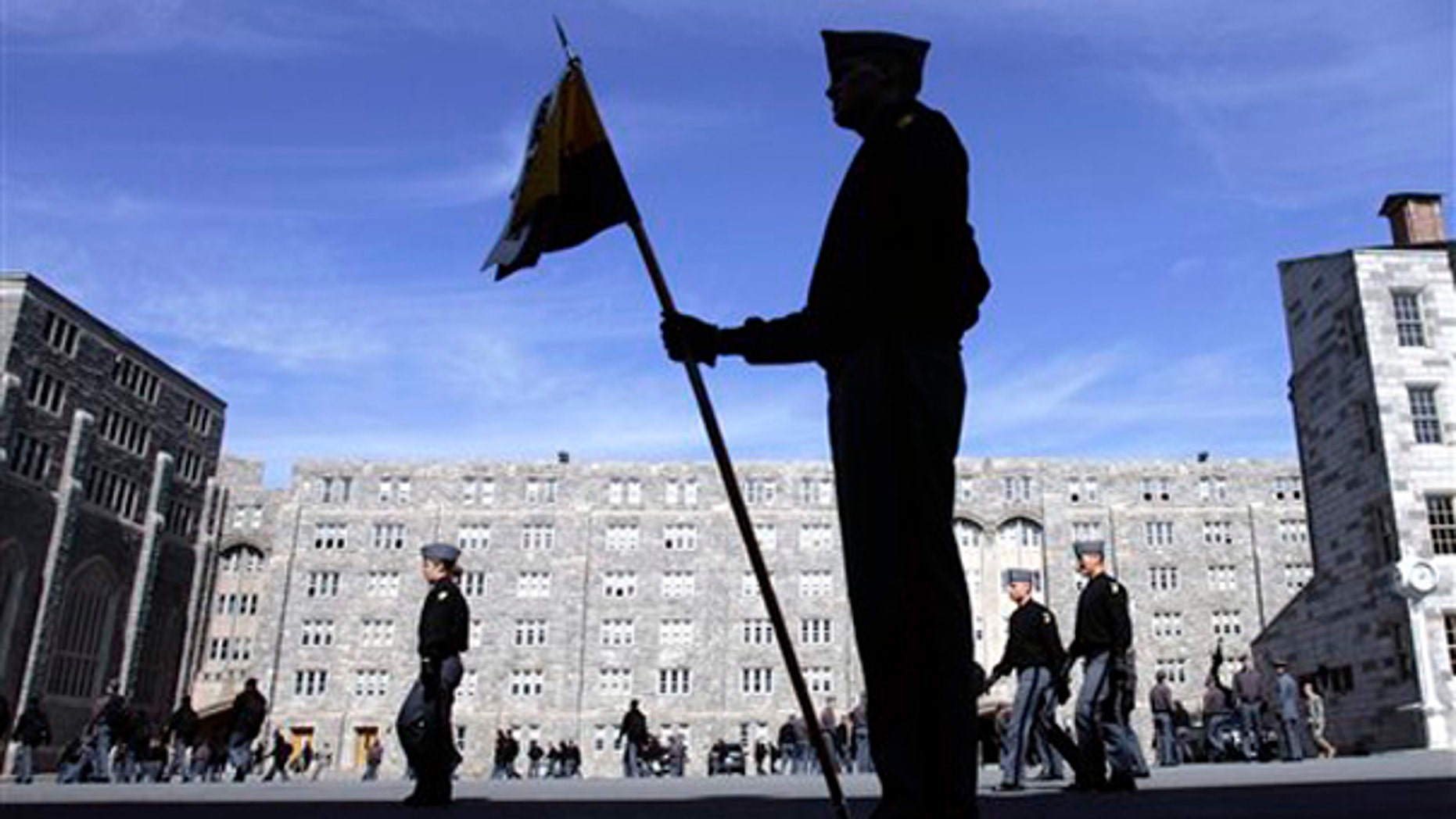 The White House insisted late Friday that no decision has been made to scrap Manhattan as the location for the trial of confessed Sept. 11 mastermind Khalid Sheikh Mohammed, but sources tell FoxNews.com alternative plans will need to be shored up sooner than later.
Law enforcement officials tell FoxNews.com that Lower Manhattan has been "definitely ruled out."
"My sense is that the terror trials are not going to happen in lower Manhattan," Manhattan borough president Scott Stringer said.
As the Justice Department searches for a new venue to hold the trial of Mohammed, critics are pouncing on the Obama administration's steadfast refusal to consider a military tribunal to bring the terror suspect and his four alleged accomplices to justice.
The administration's critics say moving the trial to a different venue isn't the solution. They maintain that the terror suspects, who were captured on foreign soil and are being held at the military prison in Guantanamo, shouldn't be brought to the U.S. at all.
"They belong in a military installation -- Guantanamo would be an ideal location," Rep. Peter King, R-N.Y. said of Mohammed and his four alleged accomplices.
"... there is no community in the country that should have this foisted upon them," King told Fox News. "I said then, I say now, the president's decision, the attorney general's decision to hold these trials in New York ... was the most irresponsible decision any president has ever made."
New York Mayor Mike Bloomberg, who originally supported the Justice Department's plan to hold the trial in Manhattan federal court, reversed his position this week and called Attorney General Eric Holder to lobby for moving the proceedings. The city claims it will cost hundreds of millions of dollars to provide security for a court case that is expected to last at least a year.
White House spokesman Bill Burton said Thursday that President Obama is committed to seeing Mohammed and his alleged accomplices brought to justice in a federal court. The president believes that can be done successfully and securely.
"Currently our federal jails hold hundreds of convicted terrorists, and the president's opinion has not changed on that," Burton said.
Mayor Nicholas Valentine of Newburgh, N.Y., a small city about 70 miles north of New York City, said his community would be the perfect site for the trial. Valentine said his city has a new state-of-the-art courthouse that can easily be secured, and it is less than a 90-minute commute from Manhattan.
But Victoria Toensing, former deputy assistant attorney general in the Reagan administration, said a civilian trial held elsewhere would pose the same problems as in New York City: controlling a media circus and dealing with evidentiary issues for terror suspects captured on the battlefield.
"I say take this into a military commission, and that's where you have your case and you don't have a regular criminal process," she told Fox News.
Bloomberg said on his weekly radio show Friday that he had spoken with several "high level" people in the administration about his concerns. He said the administration understands and is "trying to do something."
"I said it would be phenomenally expensive and it is very disruptive to people who live in the area and businesses in the area," Bloomberg said of his conversations with administration officials. "So the economic impact is detrimental, and nobody knows how big. And it would be better to do it elsewhere if they could find a venue."
King blistered the Obama administration's attempt to hold the trial in New York.
" They never spoke with the police commissioner. They never spoke with the U.S. Marshals. They never spoke with the community," the Republican congressman said. "And to think they could bring this trial into New York and tie up Lower Manhattan, costing billions of dollars, was showing an administration driven by ideology -- the same ideology that gave Miranda warnings to the bomber in Detroit."
James Hanson, a former special forces soldier, told Fox News that the decision reflects the mentality the administration has adopted in its fight against terrorism.
"Al Qaeda is at war with us," Hanson said. "Are we going to be at war with them or are we going to fight them with lawfare?"
Hanson said he's not sure Obama and Holder will bow to pressure to try the suspects in a military tribunal.
"They've been adamantly opposed from the start and I believe they've both been wrong on the issue," he said. "Now the question is, are they going to listen to the combined wisdom of the rest of the counterterrorism groups that do that for a living and go back to what was the correct answer, and that is treating terrorist as enemies of United States of America, not common criminals?"
Fox News' Jana Winter and the Associated Press contributed to this report.