Obama Campaign Arm Appeals for Donations After Threats to Lawmakers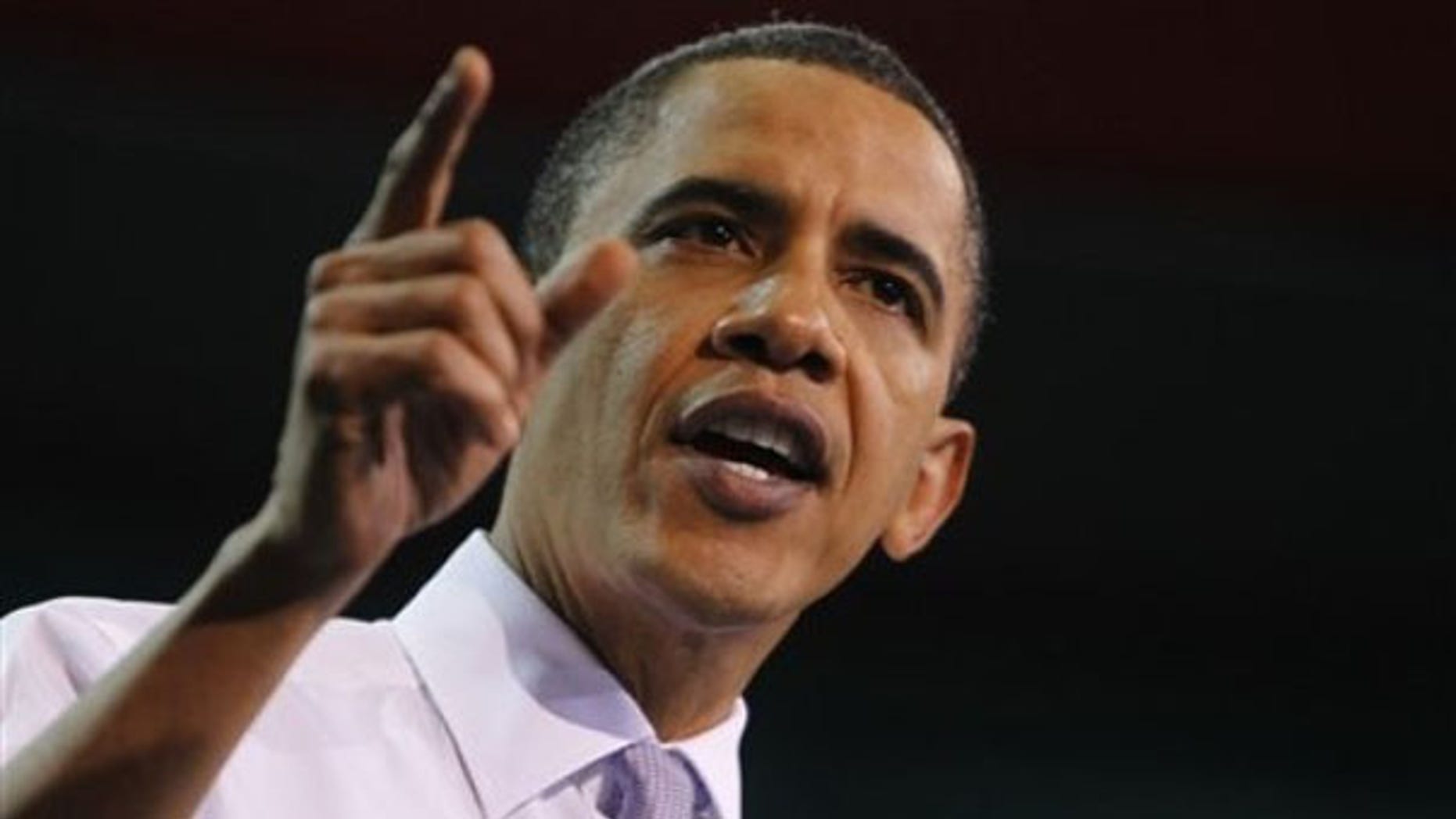 President Obama's campaign operation is raising money off the threats made to Democratic lawmakers, appealing to supporters for $25 donations to help "defend health reform."
Though House Minority Whip Eric Cantor said Thursday that his campaign office in Richmond, Va., was shot at, and another Republican lawmaker received a threatening voicemail, the president's campaign operation sent out a fundraising e-mail the same day focusing on the security concerns reported by Democrats.
The message mentioned emerging Republican campaigns to repeal the health care law and challenges from several state attorneys general, before citing the threats as part of its pitch.
"A conservative blogger posted the home address of Congressman Tom Perriello, urging Tea Partiers to 'drop by.' Other members have had death threats. Democratic offices have been vandalized," the message from Organizing for America Director Mitch Stewart said. "Can you chip in $25 or more to defend health reform -- and those in Congress who fought to make it possible?"
The e-mail came on top of a fundraising appeal from the Ohio Democratic Party seeking $10 donations to "help us overcome these attacks."
But Republicans say they're fielding threats too, citing one that was directed at Ohio Rep. Jean Schmidt, who received a vulgar voicemail from an anonymous caller this week.
Democrats have reported far more acts of intimidation, ranging from threatening faxes and voicemails to vandalism. At least four Democratic offices have been vandalized, including New York Rep. Louise Slaughter's local office, which was hit by a brick that shattered a window.
Cantor held a press conference Thursday to report that his campaign office had been shot at, and he accused Democrats of trying to exploit the threats they'd received.
"It is reckless to use these incidents as media vehicles for political gain," Cantor said.
That press conference, though, only heightened the partisan tension over the security concerns.
The office of Rep. Van Hollen, D-Md., whom Cantor had accused of "fanning the flames," exchanged accusations with Cantor's office for the rest of the day, as each charged the other with political posturing.
"It's been hours since Rep. Cantor's bizarre and abrupt press conference where he leveled a false accusation that Van Hollen has suggested Democrats use these incidences as a political weapon. We are still waiting for proof to back up this ridiculous claim," Van Hollen spokesman Doug Thornell said in the most recent counter-response Thursday night.
The specific threat referenced in the Obama fundraising message was an incident at the Virginia home of Rep. Tom Perriello's brother, where somebody cut a propane line attached to a grill. Tea Party activists had posted the address online, apparently believing it was congressman's home address.
But top Tea Party leaders from across the country have condemned the threats and said no credible Tea Party group is participating.
"We the leaders of the Tea Party movement of Florida stand in stark opposition to any person using derogatory characterizations, threats of violence or disparaging terms towards members of Congress or the President," several Florida Tea Party groups wrote in an open letter to Congress and Obama Thursday.