Obama Calls for Order as Honduran Military Arrests President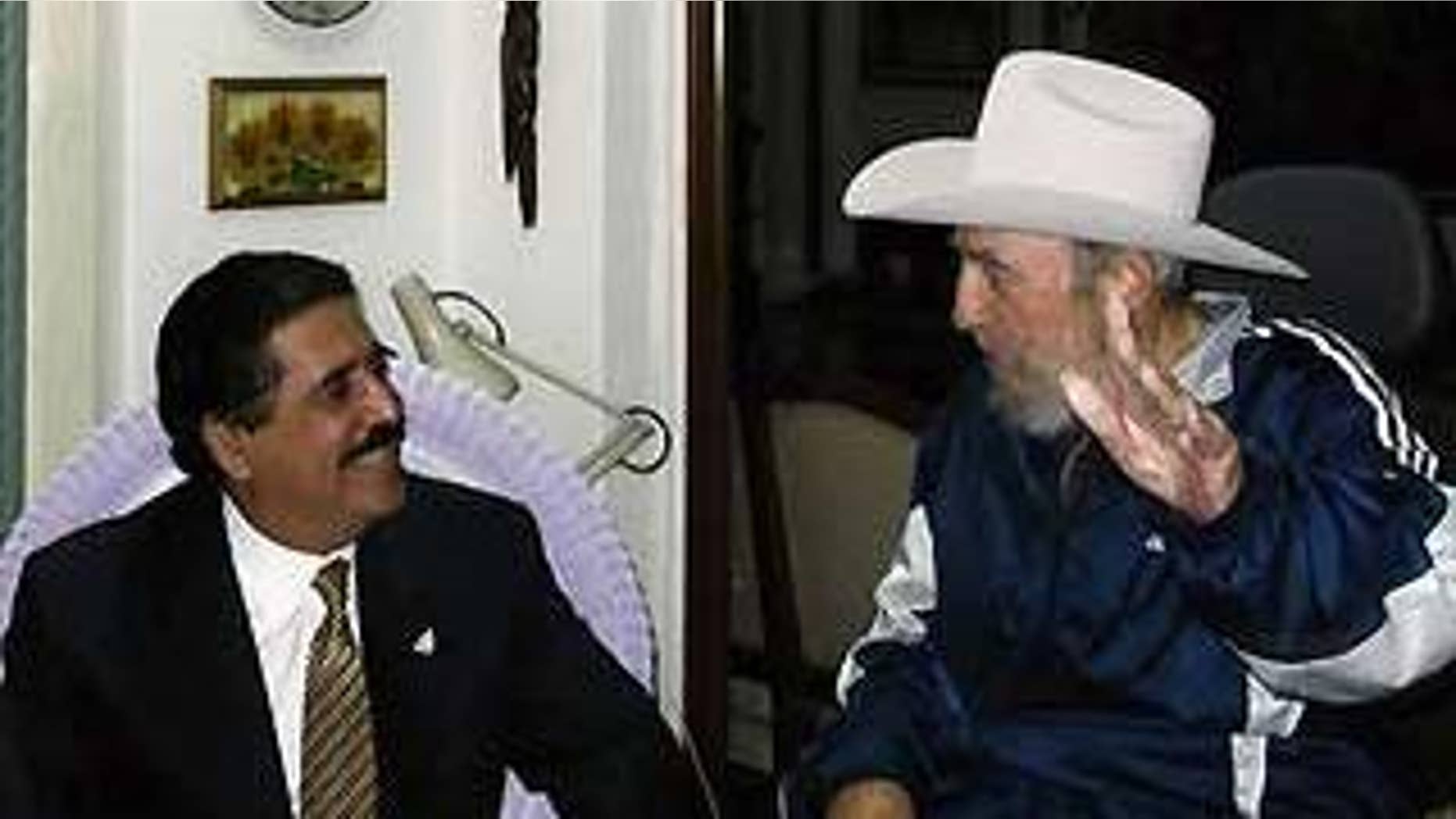 President Obama on Sunday called on all actors in Honduras to respect the rule of law after military leaders there arrested President Manuel Zelaya to head off Zelaya's attempt to hold a vote on constitutional changes deemed illegal by the country's Supreme Court and Congress.
Zelaya, in a move similar to his ally, Venezuelan President Hugo Chavez, had wanted to overturn the law that prohibited him from seeking another term in office. He called the arrest a "coup" and a "kidnapping."
"I am deeply concerned by reports coming out of Honduras regarding the detention and expulsion of President Mel Zelaya," Obama said in a written statement.
"I call on all political and social actors in Honduras to respect democratic norms, the rule of law and the tenets of the Inter-American Democratic Charter. Any existing tensions and disputes must be resolved peacefully through dialogue free from any outside interference," Obama said.
The White House also rejected any suggestion that the U.S. was involved in the coup, as Secretary of State Hillary Clinton said that the action taken by Zelaya "should be condemned by all."
"We call on all parties in Honduras to respect the constitutional order and the rule of law, to reaffirm their democratic vocation, and to commit themselves to resolve political disputes peacefully and through dialogue," Clinton said in a statement.
White House officials said Obama and National Security Adviser James Jones met Sunday morning to discuss the situation in the Central American nation. Aides from several agencies are monitoring the situation and providing updates to Obama and Jones.
The European Union also criticized the overthrow, which followed Zelaya's firing of the chief of the armed services.
Zelaya told a Venezuelan television station that he had been moved to Costa Rica, and was sitting in the airport in the capital of San Jose.  He said he was arrested while wearing his pajamas, following a stand-off between his security force and the military.
"There is no way to justify an interruption of democracy, a coup d'etat," he said in a telephone call to Telesur television network. "This kidnapping is an extortion of the Honduran democratic system."
Zelaya is the third president to be overthrown by the Honduran military since 1963. The military coup in 1972 lasted until 1981, when the U.S. pressured the military leaders to turn over the government to civilians.
Zelaya was elected to office in January 2006. He said Sunday he will not recognize any government instituted by the military, and will serve out his term, which ends in January 2009.