Obama Adviser Calls Cheney's Criticism Misleading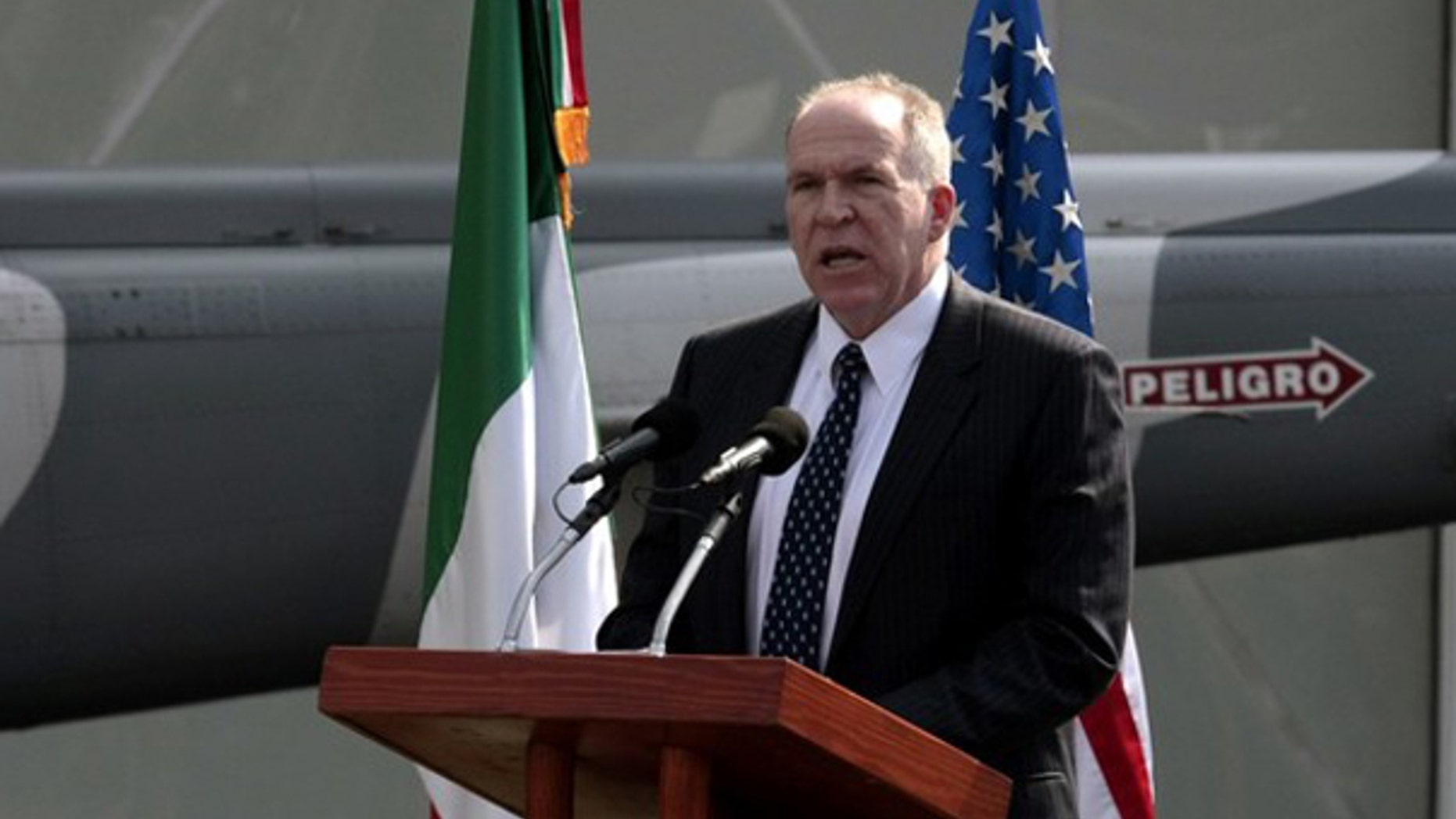 WASHINGTON -- President Obama's top counterterrorism adviser on Sunday accused former Vice President Dick Cheney, the most prominent critic of the current administration's anti-terrorism policies, of being ignorant or intentionally misleading.
The adviser, John Brennan, said he's "disappointed" in Cheney claiming last week that Americans are less safe because Obama is "trying to pretend" that the U.S. is not at war with terrorists.
"Either the vice president and others have willfully mischaracterized President Obama's position and actions, or they're just ignorant of the facts," Brennan told Fox News, describing himself as neither a Democrat or Republican.
"And in either case it doesn't speak well of what the vice president is doing," he told NBC News as he made rounds on the Sunday morning news shows. "The clear evidence is that this president has been very, very strong. In his inaugural address he said we're at war with this international network of terrorists. We continue to say that we're at war with Al Qaeda."
In his recent comments, Cheney said Obama "seems to think if he closes Guantanamo and releases the hard-core Al Qaeda-trained terrorists still there, we won't be at war. He seems to think if he gets rid of the words, 'war on terror,' we won't be at war."
Brennan said that "partisan politics should be put aside when something as important to national security as the threat of terrorism . ... It continues to haunt us. And we have to make sure that we stay focused on Al Qaeda.
"And so that's what I'm going to do in this job," he said on "Fox News Sunday."
"I don't care what Republicans or Democrats say out there. We need to continue to prosecute this war because Al Qaeda the organization needs to be destroyed," he added.
Even some Republicans have noted that the Bush administration released some Guantanamo detainees who later joined violent anti-American groups in Yemen.
Cheney unleashed his latest attacks on the Obama administration after a failed Christmas Day plot to blow up a U.S. airliner.
Brennan said U.S. intelligence agencies did not miss a "smoking gun" that could have prevented the attempt and that there were a series of what he called lapses and errors in sharing intelligence about the Nigerian man accused in the plot.
"There is no smoking gun," Brennan said. "There was no single piece of intelligence that said, 'this guy is going to get on a plane."'
Brennan is leading a White House review of the incident and didn't say whether anyone is in line to be fired because of the oversights.
Obama has said there was a systemic failure to prevent the attack, which he said was instigated by an affiliate of the Al Qaeda terrorist network in Yemen.
Obama ordered a thorough look at the shortcomings that permitted the plot, which failed not because of U.S. actions but because the would-be attacker was unable to ignite an explosive device. The president has summoned homeland security officials to meet with him in the White House Situation Room on Tuesday.
Umar Farouk Abdulmutallab apparently assembled an explosive device, including 80 grams of Pentrite -- or PETN -- in the aircraft toilet of a Detroit-bound Northwest flight, then planned to detonate it with a syringe of chemicals. Passengers intervened, and the plan failed.
The 23-year-old suspect's name was known to intelligence officials, and his father had passed along his concern about the son's increasing radicalization.
"We had bits and pieces of information," Brennan said on CNN's "State of the Union." The father's warning, he said, was "one set of data."
But Brennan said other information available didn't provide the details needed to map it and attach it to Abdulmutallab.
"What we need to do as an intelligence community, as a government, is be able to bring those disparate bits and pieces of information together so we prevent Mr. Abdulmutallab from getting on the plane."
He stood by Homeland Security Secretary Janet Napolitano -- although he acknowledged she has "taken some hits" for saying that the airline security system had worked. It didn't, and she clarified her remarks to show she meant that the system worked only after the attack was foiled, Brennan said.
He said the situation was not like before the attacks of Sept. 11, 2001, when intelligence agencies failed to share tips and information that might have uncovered the plot.
He said there "were no turf battles" between agencies.
"There were lapses. There were human errors. The system didn't work the way it should have ... but there wasn't an effort to try to conceal information," Brennan said.
The Associated Press contributed to this report.