Obama Administration Struggling to Live Up to Transparency Pledges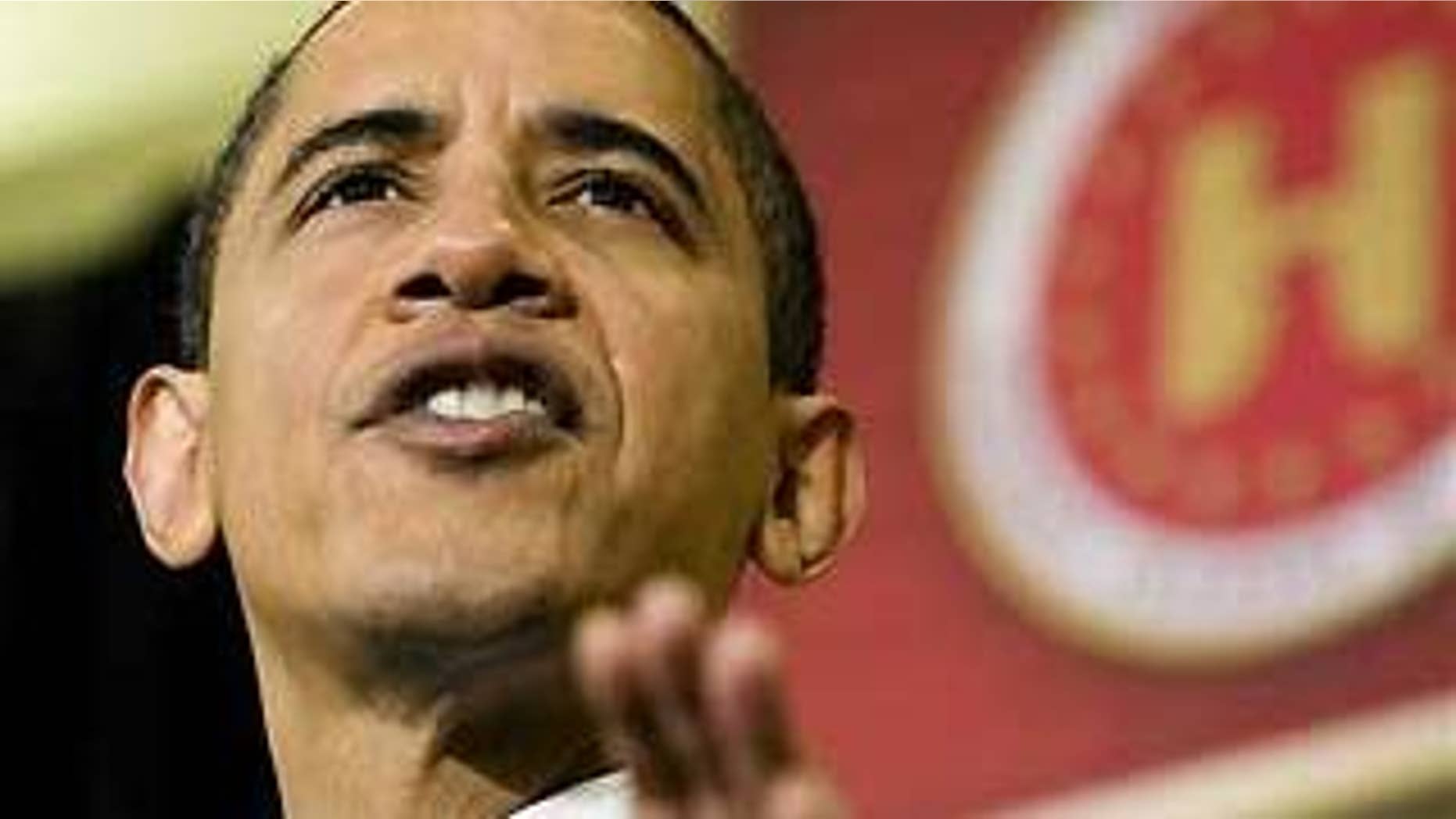 Transparency was a watchword of President Obama's campaign.
But 50 days into his administration, the new president is still struggling to live up to his pledge to hold himself to what he called "a new standard of openness."
Already, the administration has violated a campaign promise to post bills ready for Obama's signature online for five full days before they become law.
In three cases, Obama signed legislation well within that window -- with a fair-pay law, an expansion of health insurance for children and the $787 billion economic stimulus package.
Melanie Sloan, director of Citizens for Responsibility and Ethics in Washington, said it's too early to give Obama a clear grade on transparency.
"Have they done it right on every occasion? Clearly, no," she said. "They seem to be making an effort."
The White House argues it's opened up serious policy discussions to the public, holding recent summits on fiscal responsibility and health care reform. The White House even posted streaming video on its Web site and created a separate site to track stimulus spending.
But there have been other transparency misfires.
After saying that lobbyists would be mostly barred from working in the Obama White House, the administration hadn't disclosed how many lobbyists made their way into top posts until now. The administration identified three officials Tuesday night who received waivers for their lobbying work. They are Deputy Defense Secretary William Lynn; Jocelyn Frye, senior official for first lady Michelle Obama, and Cecilia Munoz, director of governmental affairs.
Then there was the do-over swearing-in ceremony, which only a few reporters were allowed to attend.
Chief Justice John Roberts administered the second oath the day after Inauguration Day, following some complaints that he flubbed the oath the day before. The White House allowed just four print reporters to attend and released a picture by the official White House photographer.
Reporters complained to White House Press Secretary Robert Gibbs, who defended the decision to limit their numbers by arguing that there was no need for a big formal event, since the second oath was done out of an "abundance of caution" and nothing more.
Gibbs said at the time the oath was handled in a way that was "up front and transparent."
But the biggest question over transparency is yet to be answered -- whether the public will ever learn which banks received bailout billions, and how much the government paid for certain assets.
Recently, Vermont Independent Sen. Bernie Sanders demanded Federal Reserve Chairman Ben Bernanke lift the veil on that issue.
"Tell us who they are," the senator told Bernanke.
"No, because the reason that it's counterproductive and will destroy the value of the program is that banks will not come," Bernanke said.
"Well isn't that too bad," Sanders said.
Treasury Secretary Timothy Geithner has promised to open up the bailout process. But like the Federal Reserve, the Treasury Department does not want to name banks.
Sloan said this is a litmus test for Obama's commitment to transparency.
"It's taxpayer dollars, and we as taxpayers then have a right to know where that money is going," she said. "And I just can't understand why there should be any secrecy about that."
A top treasury official recently told Congress that the department couldn't adequately price the assets it bought in the first phase of the bailout. Republicans, though, say the software exists to do it and that taxpayers deserve to know.
Rep. Darrell Issa, R-Calif., plans to press the Treasury Department to use available software to track asset prices and the flow of bailout dollars. He and other lawmakers say the issue is not just a test of transparency but also a potential key to reviving economic confidence.
FOX News' Major Garrett contributed to this report.