NYC Mayor Bill de Blasio used personal email for city business, report says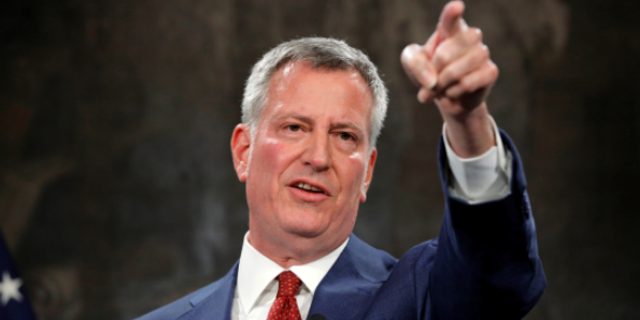 New York City Mayor Bill de Blasio and four of his top aides allegedly used personal email accounts for city business — sometimes in violation of guidelines, according to a new report.
A Department of Investigation (DOI) document, obtained by The New York Times under the Freedom of Information Law (FOIL), found de Blasio's personal email address appeared 1,850 times — more times than any of his aides — when conducting city business.
The mayor's use of a personal email address violated, in some cases, city guidelines concerning email usage by public officials, the Times reported.
DE BLASIO SKIPS SLAIN NYPD COP'S VIGIL TO PRAISE POLICE IN GERMANY
The city agency's finding came as part of a federal investigation into de Blasio's fundraising, which ended with no charges for the Democratic mayor. The investigation tried to determine whether de Blasio and others solicited donations from people looking for favors from the city.
Eric Phillips, a spokesman for the mayor's office, said the city had no formal policy about the use of private email accounts.
"D.O.I. is right," Phillips said in a statement, according to the Times. "Employees are supposed to use their government email for government work. That's always been the protocol and we remind City Hall and agency staff of that frequently. We consider personal email and documents in someone's personal possession subject to FOIL when they relate to government business."