Nixon tapes reveal private talk with Soviet leader before historic summit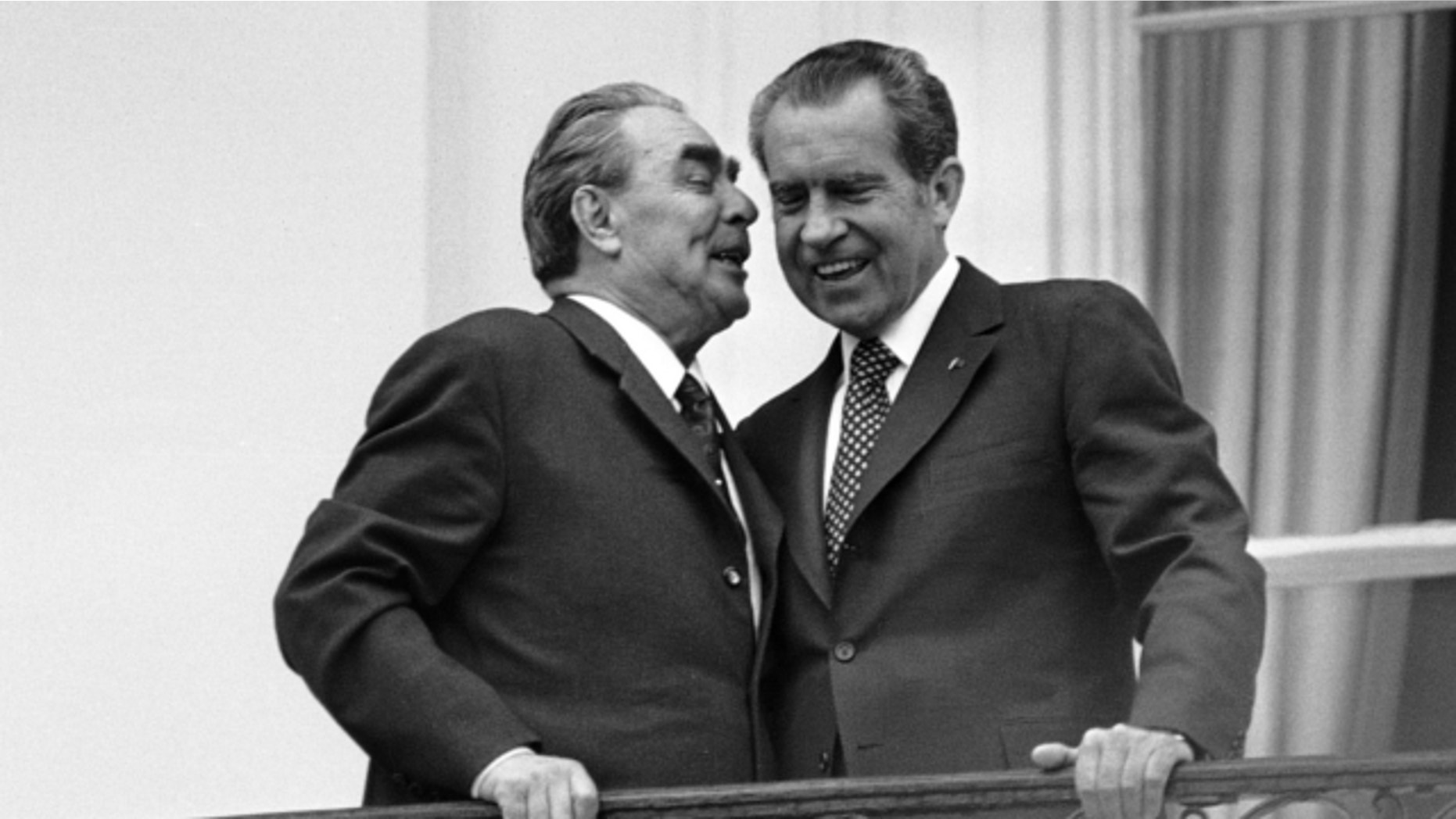 President Richard Nixon chatted warmly with Soviet leader Leonid Brezhnev in the run-up to a historic summit in June 1973, according to the final installment of secret recordings released Wednesday.
The Oval Office conversation from June 18, 1973, was posted online by the National Archives and Records Administration of a release that also includes more than 340 hours of tapes and more than 140,000 pages of documents.
Nixon and Brezhnev met one-on-one with only an interpreter present for an hour and chatted about personal topics, including their families.
The conversation happened before the start of a historic seven-day summit that was part of Nixon's strategy of detente with the Soviet Union.
"We must recognize, the two of us, that ... we head the two most powerful nations and, while we will naturally in negotiations have some differences, it is essential that those two nations, where possible, work together," Nixon told Brezhnev.
"If we decide to work together, we can change the world. That's what — that's my attitude as we enter these talks."
The conversation is remarkable because of the camaraderie that is evident, said Luke Nichter of Texas A&M University-Central Texas in Killeen, who runs a website cataloging Nixon's secret recordings. Both men discuss their children and Brezhnev even talks about his grandson's attempts to pass college entrance exams.
"These are Cold War archenemies who are talking like old friends," he said. "This is very unusual."
The recordings were released at the Nixon Presidential Library and Museum in Yorba Linda and cover April 9, 1973, to July 12, 1973, the day before the existence of the covert recording system was revealed to a Senate committee probing Watergate.
The tapes also include Nixon speaking with Ronald Reagan, George H.W. Bush and evangelist Billy Graham after delivering a public address on Watergate.
Wednesday's release did not include significant new material on Watergate, but did show the incredible strain on Nixon in the summer of 1973 with the growing scandal stemming from the 1972 break-in at Democratic headquarters by burglars tied to the president's re-election committee.
Nixon made 3,700 hours of tape between February 1971 and July 1973 using a covert recording system.
Previous tape releases show the president as a paranoid man who was not afraid to use bare-knuckle tactics to crush the enemies he saw all around him.
Tapes released in 2009 show, in particular, Nixon's obsession with the Kennedy family. He considered Ted Kennedy such a political threat, for example, that he ordered surveillance in hopes of catching him in an affair. Recordings that came out the following year captured Nixon making disparaging comments about Jews and blacks.
Ultimately, Nixon's second term was overrun by Watergate. Faced with impeachment and a possible criminal indictment, Nixon resigned a little more than a year after the tapes end and retreated to his native California, where he was pardoned a month later by his successor, Gerald Ford.
The Associated Press contributed to this report.