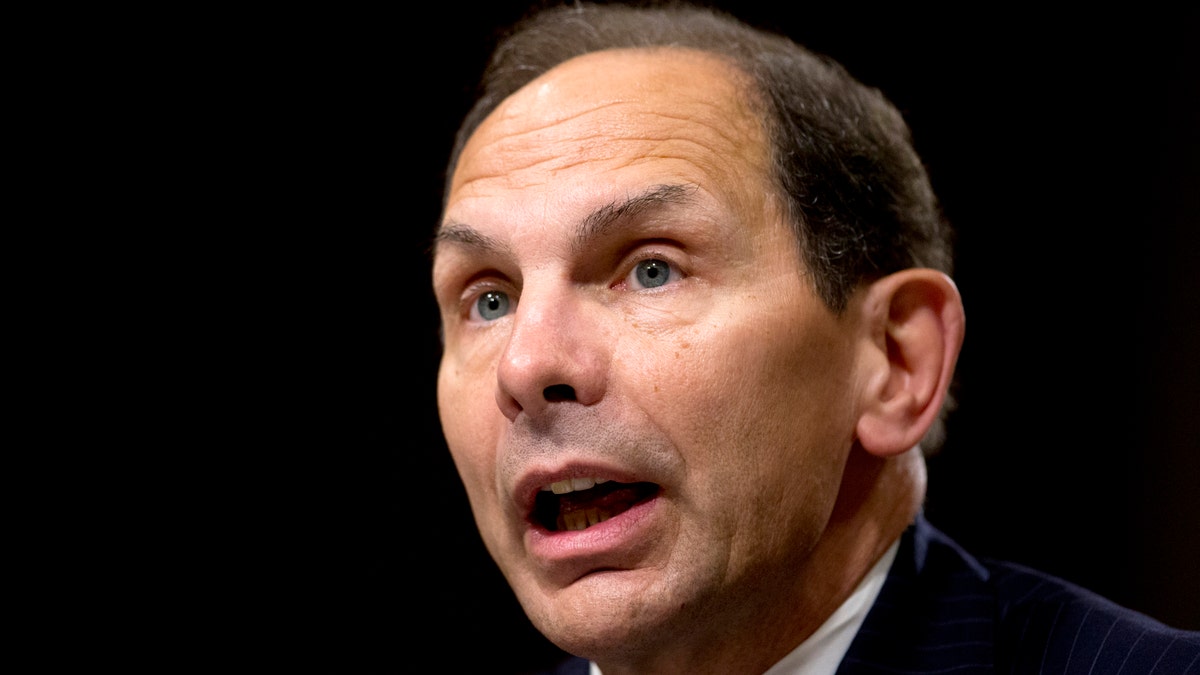 Veterans Affairs Secretary Robert McDonald visited a VA hospital Friday for the first time since taking over the embattled agency last month, meeting with veterans and health care providers and vowing to restore trust in the organization.
Reports that dozens of people died while waiting to see a doctor and that employees covered up long wait times at the Phoenix VA hospital helped touch off a national firestorm over veteran care. The former VA secretary was forced to resign, and President Barack Obama on Thursday signed a $16.3 billion law to overhaul the department.
McDonald said his visit to the Phoenix hospital was the first of what would be many across the country in the next few months.
"I've been on the job about a week or so, and I'm more encouraged than I've been before," the former Procter and Gamble CEO said. "This is doable."
Sam Foote, a retired VA doctor who brought to light allegations of wrongdoing at the Phoenix VA hospital, said McDonald and VA Deputy Secretary Sloan Gibson are the right people to lead the department.
"I don't know if the job's doable or not," Foote said. "But if anyone can do it, it's these two guys."
McDonald promised to work to regain veterans' trust by changing the culture of the agency. The department announced Friday that it has initiated independent reviews of its scheduling and access practices to compare the VA hospitals' performance with that of other health care systems.
The review will be carried out by The Joint Commission, a health care accrediting body.
McDonald, a West Point graduate and former Army Ranger, held up a button that employees will wear with the acronym "ICARE," which stands for integrity, commitment, advocacy and respect.
"We're going to look at everything we do from the lens of the veterans," McDonald said. "Not from the lens of Veterans Affairs."
As part of that effort, McDonald said he will ensure that "employees who have violated the trust of veterans or the department are held accountable."
McDonald wrote in a statement to VA employees that wrongdoing stemmed from senior leadership, according to Foote. Many employees had feared they may lose their jobs because of the investigation, he said.
"The secretary made it clear that those who broke the VA's core code will be held responsible," Foote said. "The rank-and-file employees who went about their jobs honestly don't need to worry about being fired."
So far, the Phoenix VA hospital has taken emergency measures to get care for veterans who were placed on long, clandestine waitlists. McDonald said the hospital has scheduled all primary-care appointments for wait-listed vets, opened temporary mobile medical units from other states and planned to open a new clinic to help with demand.