New Haven Latinos Running For Office, Hoping To Ride Latino Voter Wave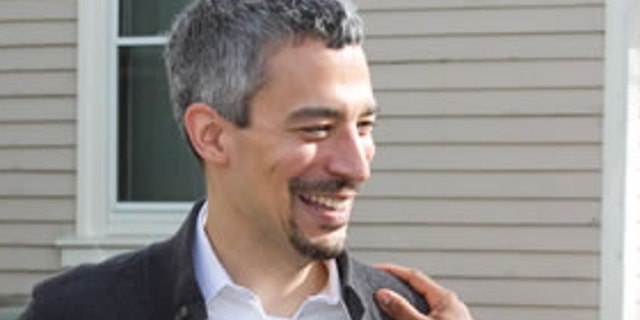 Latinos in New Haven are hoping to duplicate the impact that Latinos had nationally in the presidential election last year.
Henry Fernandez, a graduate of both Harvard College and Yale Law School, is seeking the Democratic nomination for mayor in this November's elections. Sergio Rodriguez, who sits on the board of Aldermen, is seeking to be New Haven's first Latino City Clerk, according to CTLatinoNews.com.
Both say they believe the city needs more Latino representation, the site said.
Fernandez hopes to fill the seat that will be vacant once Mayor John Destefano steps down after 10 terms. His challengers will be Justin Elicker, Gary Holder-Winfield, Sundiata Keitazulu, Toni Harp, Matthew Nemerson and Kermit Carolina.
Rodriguez will be challenging Ronald Smith for the City Clerk post.
"New Haven is following state-wide and national trends, which have seen a significant increase in Latinos vying for political positions," the site said.
Several Latinos ran for legislative seats last year in Connecticut, and Latino voter registration rose to comprise 9 percent of the overall electorate, said CTLatinoNews.com.
Fernandez has named his campaign "One City," in the hope of bringing residents closer together, the CTLatinoNews.com said.
New Haven has reached out to its immigrant community – made up of a large number of Latinos – by doing such things as issuing municipal identification cards to residents, including undocumented ones, so they can bank and check out books at the library, according to the New Haven Register.
In neighboring East Haven, relations with Latinos and city officials have been tense over the years.
Police there were accused of targeting Latinos and the former mayor said he would try to do something positive for the community and "might have tacos."
The CTLatinoNews.com said the candidates "think that getting Latinos involved politically is critical to gaining a stronger voice in the city."
"We saw that in the election of President Obama," Fernandez said, according to the site. "We should make sure that the Latino electorate is fought for."
Follow us on twitter.com/foxnewslatino
Like us at facebook.com/foxnewslatino