New ATF Head: 'We've Got to Hit Reset' on Investigative Moves in Wake of Fast and Furious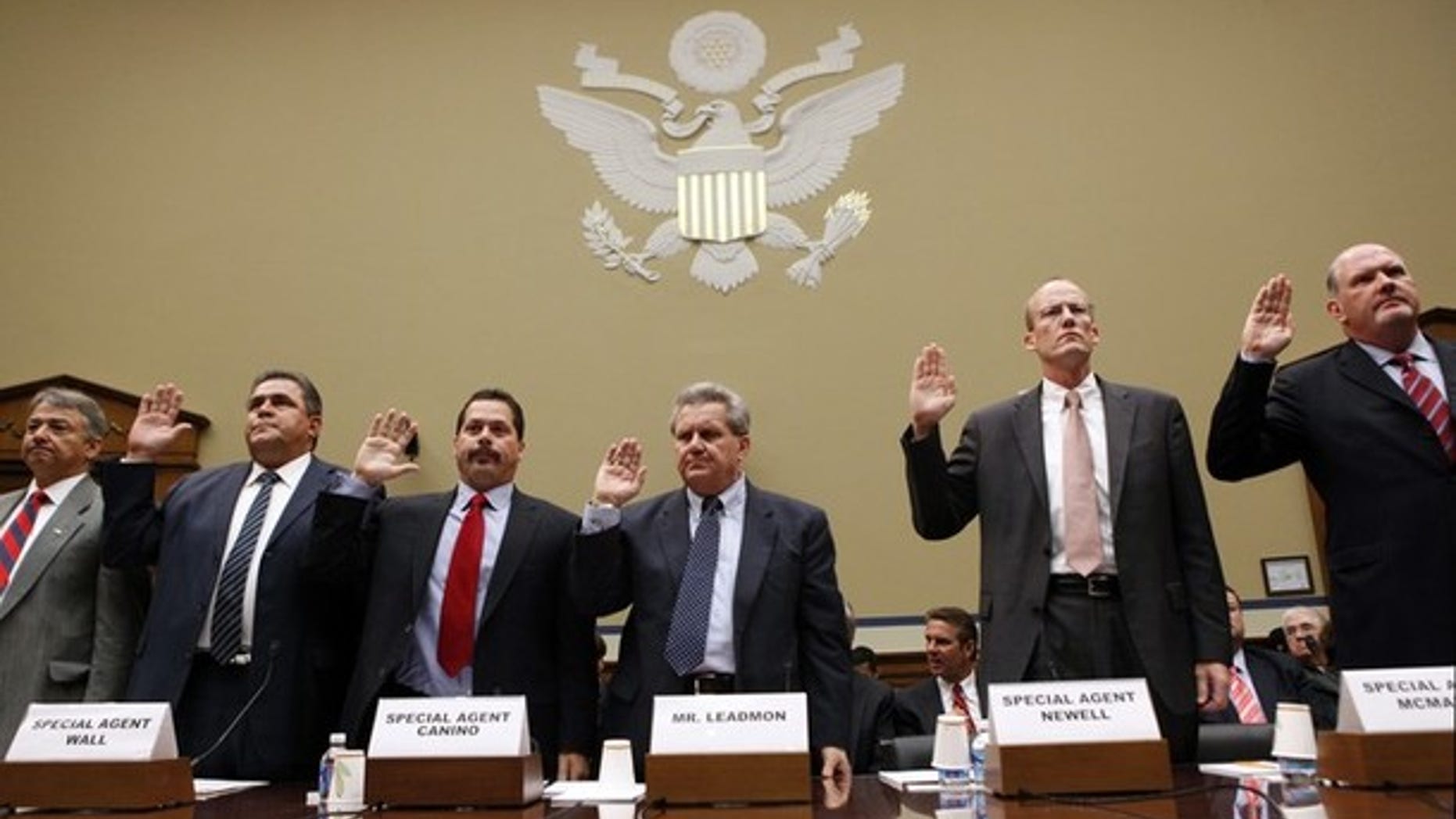 Hoping to chart a new path forward in the wake of the controversial "Fast and Furious" investigation, the newly assigned head of the Bureau of Alcohol Tobacco, Firearms and Explosives said Wednesday that "everything is under review" in the way of investigative practices and processes at the agency.
"We've got to hit the reset button and move forward," acting director B. Todd Jones said.
The furor over "Operation Fast and Furious" focuses on tactics used by ATF investigators in Arizona to target major gun-runners. Launched in late 2009, the investigation planned to follow gun purchasers in hopes that suspects would lead them to the heads of Mexican cartels. But high-powered weapons tied to the investigation ended up at crime scenes in Mexico and the United States, including the murder of Border Patrol Agent Brian Terry late last year.
On Wednesday, Jones said there is now a "heightened awareness" throughout ATF over "the appropriateness" of such techniques.
"These have been some difficult times for everyone at ATF because of a case in a division that is getting a lot of attention," Jones told reporters at ATF headquarters in Washington. "But there is much good work being done around the country by the 25 field divisions that constitute ATF."
The new ATF head announced nearly a dozen personnel changes within ATF leadership, including two associated with "Fast and Furious." Mark Chait, a top-ranking official in ATF's Office of Field Operations since May 2009, will become the head of the ATF's Baltimore field office. William Hoover, ATF's deputy director since 2009 whom Jones called "the point" on "Fast and Furious," will become head of the ATF's Washington field office.
Sen. Chuck Grassley issued a statement regarding the restructuring saying, "The reassignments are positive, especially in the case of Tom Brandon who I hope can help lead this agency out of its troubles. But, I caution that rearranging the chairs on the deck, won't make Fast and Furious go away."
Grassley also questioned the timing of the announcement, suggesting it was an effort by the Justice Department to spin developments regarding statements made by Attorney General Holder to the House Judiciary Committee and stated that many questions remain unanswered.
Jones said the changes "reflect a certain level of accountability," adding that people in leadership positions "understand" they sometimes get credit for things they may not be responsible for, and sometimes they get blamed for things they may not be responsible for.
Nevertheless, Jones said ATF still faces legal obstacles in its effort to stop "straw purchasers," those who legally purchase guns for the purpose of then trafficking them to others.
"There are vulnerabilities in the law that make it challenging for us sometimes to do more fulsome investigations," said Jones, who's doing double-duty as U.S. Attorney in Minnesota.
In one instance during "Operation Fast and Furious," a suspected gun-runner bought 20 AK-47 type rifles, but he "maintained" to law enforcement the weapons "belonged to him," according to a recent filing to Congress by Bill Newell, the head of the Phoenix ATF office at the time. The suspect "was not prohibited by law from purchasing or possessing the firearms," so ATF agents felt they did not have "lawful authority to seize the weapons," according to Newell.
Of nearly 2,000 weapons sold to suspected straw purchasers over several months, the ATF was notified ahead of time to monitor the purchase of only about 300 firearms, Newell said. In fact, of the 2,000 weapons sold to suspects, as many as 400 of them were sold before "Fast and Furious" ever launched. Still, Newell acknowledged ATF "was able to proactively and lawfully" seize only a fifth of the nearly 300 weapons under ATF surveillance.
Many Mexican officials have expressed dismay over the investigation, particularly for allegedly being left in the dark about it. Asked how it all has affected U.S. law enforcement's relationships with their Mexican counterparts, Jones said that is "something we're going to have to rebuild," and, "We know we have work to do."
He said U.S. attorneys along the Southwest border have already met with Mexican officials to help repair any damage.
"Operation Fast and Furious" was not the only investigation during which ATF's Phoenix office let guns allegedly "walk." From 2006 to about the end of 2007, under the Bush administration, "Operation Wide Receiver" investigators "permitted guns to be transferred to suspected gun traffickers and had not interdicted them," according to a current Justice Department official.
The investigation was initiated after ATF "received information about a suspicious purchase of firearms," the official said. But the controversial tactics were only discovered in 2009 after prosecutors began reviewing the case for possible prosecution, resulting in two sets of indictments, according to the official.
On Wednesday, Jones said he is not aware of any other ATF investigations involving alleged "gun walking." He noted he's only been on the job for about 30 days, but he said he "would be surprised" if there were any other cases.
The House Oversight Committee, led by Rep. Darrell Issa, R-Calif, has launched an investigation into "Operation Fast and Furious," and Republicans on the House Judiciary Committee are now calling for a special counsel to investigate statements by Attorney General Eric Holder. A Justice Department spokeswoman insisted Holder has been "consistent and truthful."
Meanwhile, the Justice Department's internal watchdog, the Office of the Inspector General -- or OIG -- has also launched an investigation into the matter.
While announcing the latest personnel changes Wednesday, the ATF said in a statement that "additional staff reassignments may be warranted at the conclusion of the OIG's report."