Nationwide Crackdown on Immigration "Notarios"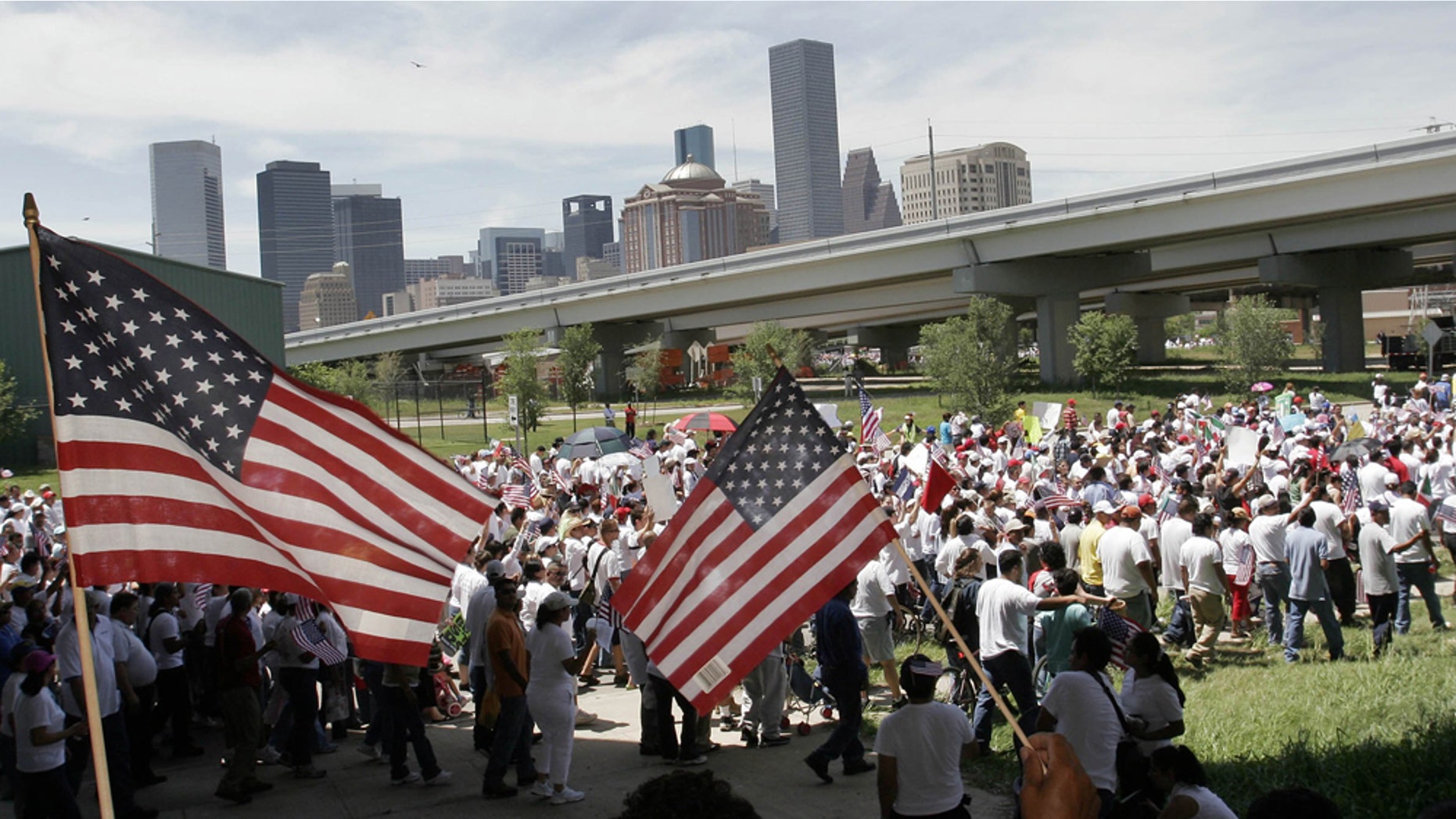 The U.S. Department of Justice, along with the Department of Homeland Security and the Federal Trade Commission announced this week a major crackdown on businesses that take advantage of immigrants to the United States.  Specifically, individuals who run sham operations claiming to be immigrant consultants or attorneys, who provide expertise and services to those applying for residency, work visas and citizenship.
"We have been working together to take a stand," said Tony West, Assistant Attorney General at a press conference, "against those who prey upon immigrant communities by making promises they do not keep and charging for services they are not qualified to provide."
These fake agencies often make tens of thousands of dollars off people who believe they have to pay for forms that are  free and legal advice that is so off base it can land the victims in hot water with immigration authorities.
"Scammers often try to take advantage of immigrants by claiming to be affiliated with government immigration agencies, posing as immigration lawyers, or pretending to provide legitimate immigration-related services," FTC Commissioner Edith Ramirez said,  "What's more appalling is that they target people who are among the most vulnerable."
In a recent case, a federal judge put a stop to an operation in Baltimore run by Manuel and Lola Alban.  The couple, working under the name Loma International Business Group allegedly targeted spanish speaking immigrants from El Salvador and Honduras.  According to the FTC, the Albans charged consultation fees to "prepare and file immigration forms", half of which were rejected by the United States Citizenship and Immigration Services (USCIS).  Federal Authorities say only those authorized to accept money for assisting in filling out and filing the forms may do so.
Currently, there are no agreeable statistics on these types of crimes.  But with this crackdown comes a coordinated initiative that authorities hope will help.  Until now, immigration fraud has been vastly underreported.  West points out that, "many victims of 'notario' fraud are too ashamed to come forward.  They suffer in silence."
With the lack of centralized database, tracking the fake lawyers has proved illusive.
Additionally, complaints that did make it up the chain weren't always categorized as immigration fraud.  Now, all federal immigration authorities have agreed, in partnership, to send these types of complaints to the FTC for tracking.  Thus, "...making it possible for the first time for federal, state and local authorities to access complaints that USCIS refers to Immigration and Customs Enforcement.' according to the FTC statement.  The expectation is that this viable means of tracking fraud complaints will provide better stats in the future.
Five federal agencies, attorneys general from 16 different states and a number of municipalities in California and New York have signed on to the sweep.  Colorado attorney general John W. Suthers released a statement announcing recent cases prosecuted by his office and encouraged anyone who believes they have been victimized to contact his office.  "Immigration-assistance fraud," Suthers stated, " is a serious problem that affects Colorado residents who are trying to become citizens or obtain work visas the proper way."
In addition to enforcement, the initiative includes outreach and education efforts.  Public service announcements on the radio and in print are designed to bolster other efforts to get information to these communities on licensed immigration authorities.
"These laws are only are as good as the community has an understanding of (them)" says Pramila Jayapal, Executive Director of OneAmerica, one of the largest immigrant rights organizations in the country.
OneAmerica is based in Washington state and helped with the passage of a bill recently signed into law by Governor Chris Gregoire that forbids providing legal advice about immigration without a license.  "I think it will be a positive step for the state," Jayapal explaining that her organization is in constant contact with folks who have already been taken by 'notarios'.   "We see people when they've already gone to consult one these so-called professionals and many times they've spent anywhere between five and fifty-thousand dollars on assistance...what's worse, sometimes what happens is they've gotten such bad advice, they've already missed the important dates and face deportation.  They've already exhausted all appeals or missed deadlines, so there is no solution, they get put into deportation proceedings. It's heartbreaking."
Jayapal says while she believes the federal governments new central database for complaints could be a tool for prosecutors, a sustained educational campaign is also critical.  "Once you get to a certain place, there are no more options."
Alicia Acuña is a Fox News correspondent, based out of the Denver bureau.
Follow us on twitter.com/foxnewslatino
Like us at facebook.com/foxnewslatino