Most online accounts investigated by NSA belong to ordinary Internet users, report claims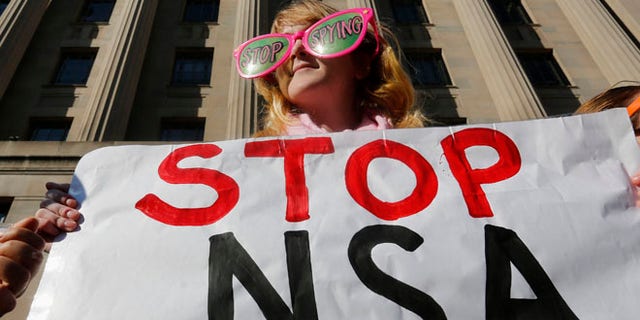 Conversations intercepted by the National Security Agency are far more likely to have taken place between ordinary Internet users than legally targeted terror suspects, according to a published report.
The Washington Post reported late Saturday that while some intercepted messages were a source of valuable intelligence, many more missives contained nothing more than intensely personal details of people's lives, including more than 5,000 private photos. In most cases, the information was retained despite being marked as useless by NSA analysts.
Approximately 160,000 intercepted e-mail and instant message conversations and 7,900 related documents taken from more than 11,000 online accounts were provided to the Post by former NSA contractor Edward Snowden. The material was captured between 2009 and 2012, almost the entirety of President Barack Obama's first term.
The Post reported that nearly half of the surveillance files contained the names, e-mail addresses, and other identifying information of U.S. citizens or residents. NSA analysts attempted to conceal approximately 65,000 such references in an effort to protect people's privacy. However, the Post reported that it had found 900 more e-mail addresses that could be linked to U.S. citizens or residents.
The paper reports that among the communication tracking program's successes are the 2011 capture of Muhammad Tahir Shahzad, a Pakistan-based bomb builder, and Umar Patek, a suspect in the 2002 bombing of a nightclub popular with Western tourists on the Indonesian island of Bali. The Post said that it had been asked by the CIA not to reveal details of the contents of other messages so as not to compromise ongoing operations.
Other valuable material reportedly revealed by the messages include information about "a secret overseas nuclear project, double-dealing by an ostensible ally, a military calamity that befell an unfriendly power, and the identities of aggressive intruders into U.S. computer networks," according to The Post.
The cache Snowden provided to the newspaper came from domestic NSA operations under the broad authority granted by Congress in 2008 with amendments to the Foreign Intelligence Surveillance Act, according to the Post.
By law, the NSA may "target" only foreign nationals located overseas unless it obtains a warrant based on probable cause from a special surveillance court, the Post said. "Incidental collection" of third-party communications is inevitable in many forms of surveillance, according to the newspaper. In the case of the material Snowden provided, those in an online chat room visited by a target or merely reading the discussion were included in the data sweep, as were hundreds of people using a computer server whose Internet protocol was targeted.
Click for more from The Washington Post
The Associated Press contributed to this report.