More McCarthy holdouts added to House Oversight, Judiciary committees
Firebrand Republican lawmakers were added to top committees in the House despite opposition to McCarthy as speaker
Kevin McCarthy has added more Republicans who initially opposed his bid to become speaker to two high-profile committees in the House: Oversight and Judiciary.
Fox News confirmed McCarthy, R-Calif., placed House Freedom Caucus holdout Reps. Lauren Boebert, R-Colo., Scott Perry, R-Pa., Byron Donalds, R-Fla., and freshman Anna Paulina Luna, R-Fla., on the Oversight Committee.
Firebrand Reps. Marjorie Taylor Greene, R-Ga., and Paul Gosar, R-Ariz., – who were stripped of their assignments in 2021 over controversial statements – will also have seats on that committee.
FOUR MCCARTHY HOLDOUTS GET SEATS ON TOP HOUSE COMMITTEES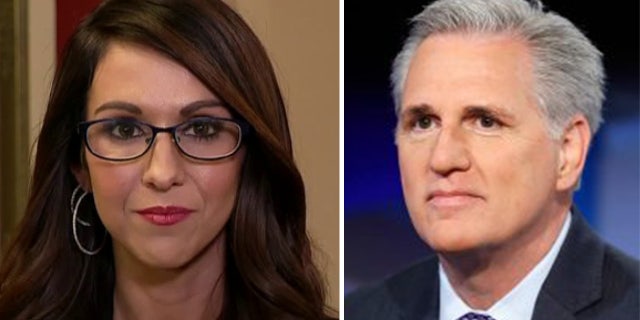 In addition, Reps. Matt Gaetz, R-Fla., Andy Biggs, R-Ariz., and Chip Roy, R-Texas, will all continue serving on the Judiciary Committee, led by Chairman Jim Jordan, R-Ohio.
The first House Judiciary hearing of the 118th Congress will be border related and is likely to happen at the end of January or beginning of February, according to a congressional source.
Gaetz and Boebert led the "Never McCarthy" opposition to his bid for the top leadership position.
"I am not going to support Kevin McCarthy," Boebert said during the speakership election. "If I am the last person standing, which I don't believe I will be, I will not…"
MCCARTHY SAYS REPUBLICANS WOULD 'LOOK AT' EXPUNGING TRUMP IMPEACHMENTS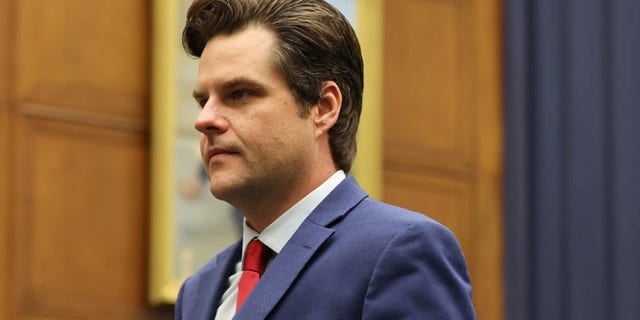 Gaetz referred to McCarthy as a "desperate guy" and insisted that he is willing to vote "all night, all week, all month" against him. McCarthy secured the speaker's gavel when Gaetz, Boebert and other GOP opponents finally voted "present," which reduced the minimum number of votes McCarthy needed to win a majority.
White House spokesperson Ian Sams pushed back on the appointment of Greene, Boebert, Gosar and Perry to the Oversight Committee, calling them "extreme MAGA" members of the GOP.
"As we have said before, the Biden Administration stands ready to work in good faith to accommodate Congress' legitimate oversight needs. However, with these members joining the Oversight Committee, it appears that House Republicans may be setting the stage for divorced-from-reality political stunts, instead of engaging in bipartisan work on behalf of the American people," said Sams.
"Chairman Comer once said his goal was to ensure the Committee's work is 'credible,' yet Republicans are handing the keys of oversight to the most extreme MAGA members of the Republican caucus who promote violent rhetoric and dangerous conspiracy theories," continued the White House spokesperson.
DEMS SILENT ON MCCARTHY'S PLEDGE TO BOOT SWALWELL, OMAR, SCHIFF FROM COMMITTEES
Last week, Florida Rep. Byron Donalds and freshman Tennessee Rep. Andy Ogles were both appointed to the House Financial Services Committee. That committee is chaired by Rep. Patrick McHenry, R-N.C., who helped McCarthy negotiate his successful campaign to become House speaker.
"As a career financial services professional with more than two decades in this industry, I am honored to have the privilege of serving on the House Financial Services Committee this Congress," Donalds said in a statement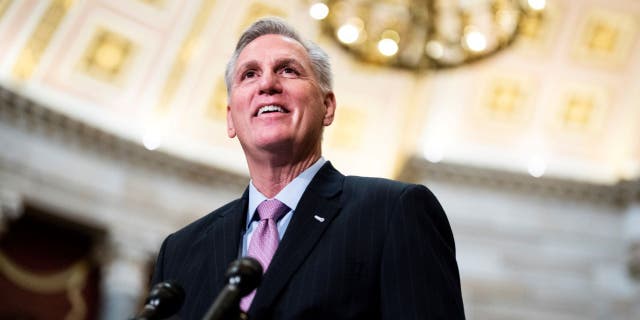 Other holdouts, Reps. Andrew Clyde, R-Ga., and Michael Cloud, R-Texas, both received spots on the House Appropriations Committee, which Republicans hope to use to put limits on federal spending in the new Congress.
CLICK HERE TO GET THE FOX NEWS APP
A fifth member of the House Freedom Caucus, South Carolina Rep. Ralph Norman, was already on the House Financial Services Committee and will remain on it in the new Congress.
Fox News' Aishah Hasnie, Pat Ward and Kelly Phares contributed to this report.