Mock Inauguration Is Its Own Party at the Capitol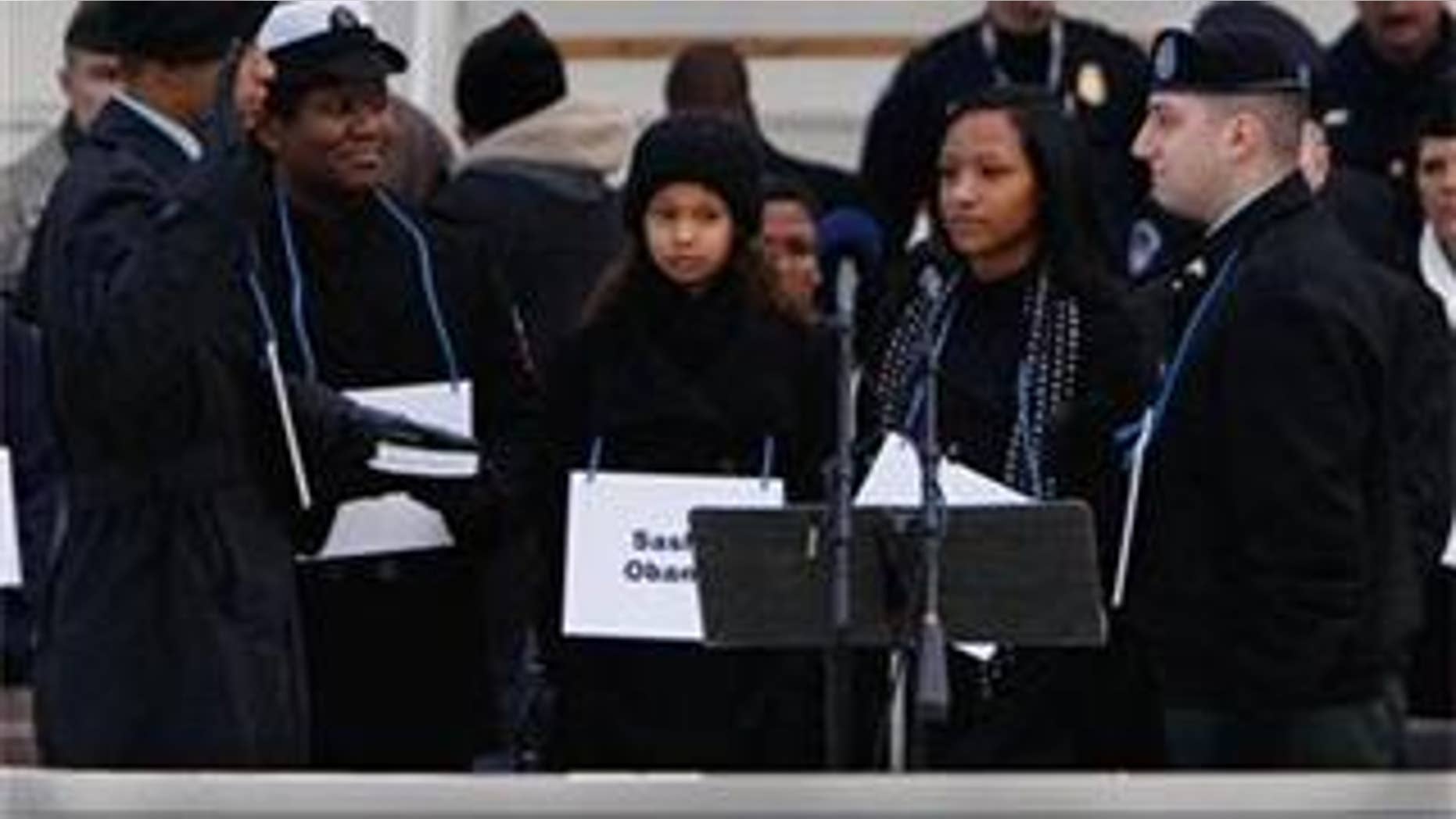 One Army staff sergeant got a once-in-a-lifetime opportunity Sunday morning -- playing the president-elect in a rehearsal of the inaugural ceremony set to take place in nine days.
Sgt. Derrick Brooks got his own applause from onlookers who came down to the West Front of the U.S. Capitol on a chilly morning. In all, the dress rehearsal included 350 media, the five military bands, and stand-ins for Barack Obama, incoming first lady Michelle Obama, Vice President-elect Joe Biden and soon-to-be second lady Jill Biden, among others.
When the president-elect's name was announced, it was "Barack H. Obama" -- not Barack Hussein Obama. During the campaign, Obama's middle name -- common in the Middle East -- was at times used as a negative by people opposed to his election.
An inaugural official referred questions about Obama's name to top organizers.
Some of those in attendance came down in person to see the all-day rehearsal instead of next Tuesday's actual event because they said they were concerned about the nearly 2 million people estimated to be on the National Mall. More than 10,000 National Guard, thousands of D.C. police officers and agents from 56 other security groups plan to be at the inauguration.
The Presidential Inaugural Committee has banned strollers, collapsible chairs, umbrellas, coolers, bags and other items based on space limitations. That has tempered some enthusiasm and caused some to rethink their plans. Still others said they may bear carrying the little ones in their arms just to get a chance to see the big day.
Still, Washington will face no shortage of visitors on Inauguration Day, and planners repeatedly went over the schedule on Sunday, with the faux Chief Justice John Roberts delivering the faux oath of office to the sergeant three times to get the timing down right. The Marine Band practiced the national anthem and played "Hail to the Chief" and the fake president conducted a mock review of troops before the departure onto the parade route.
After the actual swearing-in, Obama will travel the short distance from the East Front of the Capitol to the White House in a parade that travels down Pennsylvania Ave. He will be with his family in a limousine that the Secret Service has dubbed "The Beast." The decked-out limousine is impenetrable, officials say, and the interior can even withstand a chemical attack.
At the time Obama's convoy travels the 1.2 miles on his way to a luncheon, outgoing President Bush will take his final flight in the Marine One helicopter as he conducts the peaceful transfer of power to the new president.
The Associated Press contributed to this report.