Michelle Obama called Weinstein a 'good friend,' was silent for days on allegations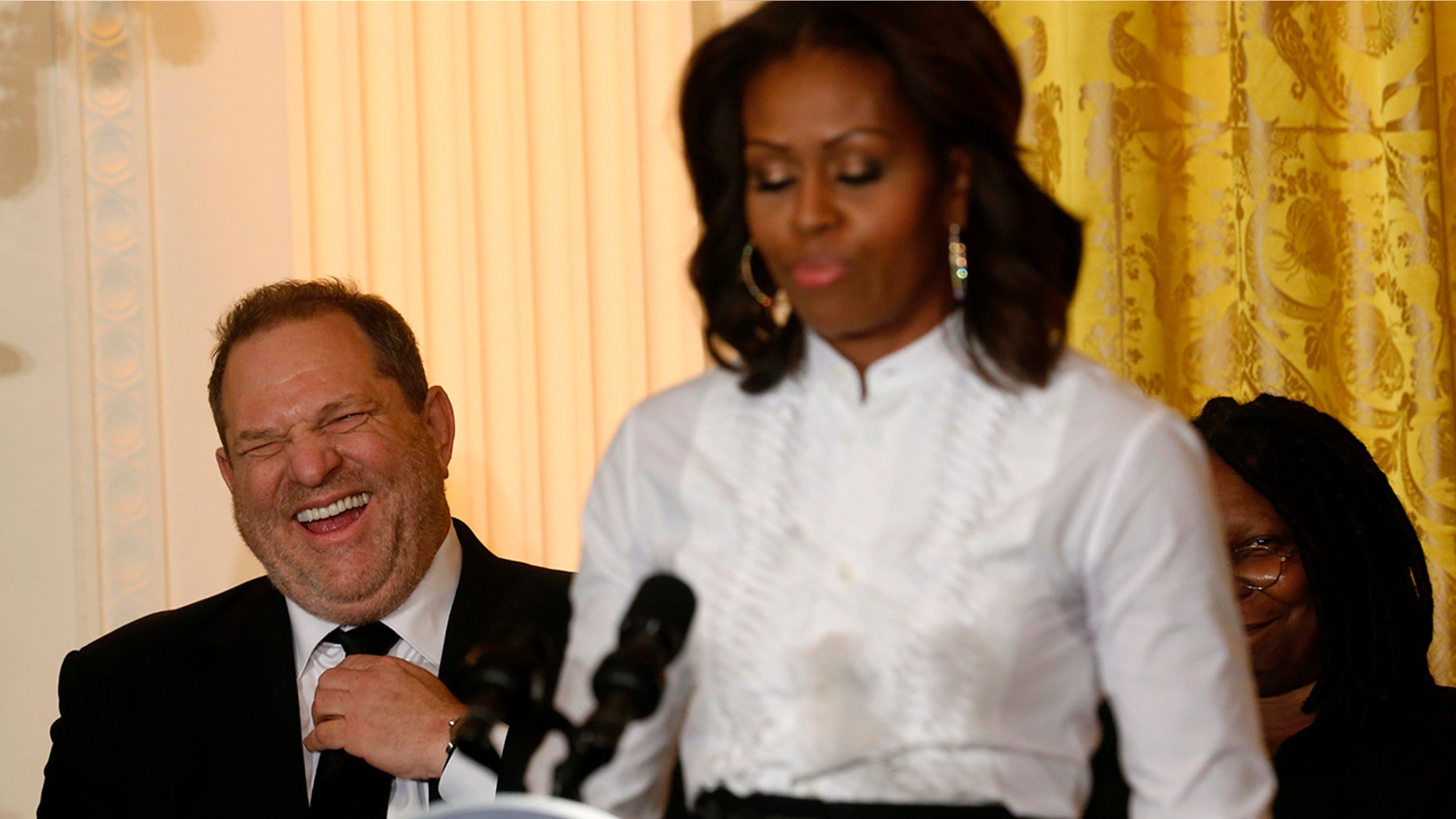 Barack and Michelle Obama responded to the allegations of sexual misconduct leveled against their friend and major Democratic donor Harvey Weinstein -- five days after the accusations surfaced. But just four years ago, the then-first lady praised the Hollywood titan as a good guy.
"I want to start by thanking Harvey Weinstein for organizing this amazing day," Michelle Obama said during a November 2013 White House event for high school students. "Harvey. This is possible because of Harvey. He is a wonderful human being, a good friend and just a powerhouse."
The Obamas have had a long relationship with Weinstein: he donated thousands to the former president's campaigns and visited the White House more than a dozen times, according to visitor records. The Obamas' daughter, Malia, interned for Weinstein at the Weinstein Company this year.
Late Tuesday, the Obamas released a statement saying: "Any man who demeans and degrades women in such fashion needs to be condemned and held accoubtable, regardless of wealth or status."
Last week, The New York Times reported that Weinstein had settled sexual harassment lawsuits with at least eight women. More allegations emerged Tuesday in The New Yorker.
WEINSTEIN TIES TO CLINTON, OBAMA RUN DEEP
Like the Obamas, the Clintons have long had a relationship with Weinstein. After facing pressure to speak out against Weinstein, former Democratic presidential nominee Hillary Clinton broke her silence on the allegations on Tuesday.
"I was shocked and appalled by the revelations about Harvey Weinstein," Clinton said in a statement posted on Twitter. "The behavior described by women coming forward cannot be tolerated. Their courage and the support of others is critical in helping to stop this kind of behavior."