Meet the immigrant at the center of judge's ruling that Obama executive action is 'unconstitutional'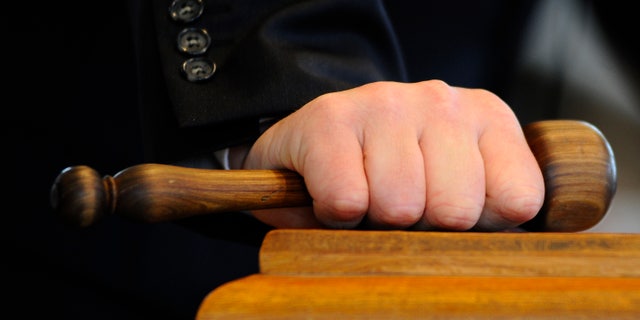 NEWYou can now listen to Fox News articles!
When a police officer in the suburban Pittsburgh township of New Sewickley pulled over Elionardo Juárez-Escobar in April and arrested him on charges of drunken driving, it's doubtful that anybody assumed that this routine traffic stop would wind up becoming the center of the U.S. immigration debate.
But after U.S. District Judge Arthur Schwab, in his opinion on the case, called U.S. President Barack Obama's executive order on immigration a "unilateral legislative action" in violation of the Constitution, Juárez-Escobar's case has moved onto center stage.
"President Obama's unilateral legislative action violates the separation of powers provided for in the United States constitution as well as the Take Care Clause, and, therefore, is unconstitutional," Schwab wrote in his opinion.
Juárez-Escobar, a 42-year old undocumented immigrant originally from Honduras, was driving with a minor in the car on April 7 when he drove his car around a traffic stop. The New Sewickley officer who pulled him over noticed beer cans in the back seat of the car, and thought that Juárez-Escobar appeared intoxicated.
Field sobriety and blood tests put his blood alcohol level at 0.180 percent – way above Pennsylvania's legal limit of 0.08 percent - and he was charged with two counts of driving under the influence of drugs or alcohol, corruption of minors, selling/furnishing liquor to a minor and driving without a license.
Juárez-Escobar's lawyer, Alonzo Burney, did not immediately respond to Fox News Latino's request for comment.
In June, Juárez-Escobar's immigration status was referred to the Department of Homeland Security where it was discovered that he was in the country illegally and had already been deported once from the U.S. back in 2005 after being detained in New Mexico by Border Patrol agents.
During a court appearance in Pennsylvania, Juárez-Escobar said that he snuck back into the U.S. later in 2005 by way of Texas and made his way to New York in a van. His brother, who is a U.S. citizen, owns a landscaping business in Pittsburgh, and Juárez-Escobar made his way to that city, where he worked for his brother's company for at least two years.
"[Juárez-Escobar] presumably came to the United States in an attempt to make money and in search of a better quality of life than he had in Honduras," Schwab wrote. "[He attempted to 'file' income taxes for 'a couple of years,' but was unable to do so because he does not have a Social Security number."
In his opinion, Schwab said that Juárez-Escobar falls into a "no-man's land" under Obama's executive action and that the president's order "may violate the inherent and constitutional rights of some of the undocumented immigrants, such as this defendant."
The Justice Department called Schwab's analysis "flatly wrong" and said he had no basis for his opinion because no one in the case had challenged the constitutionality of the president's actions.
"The decision is unfounded and the court had no basis to issue such an order," a Department of Justice spokesperson told the Pittsburgh Post-Gazette. "No party in the case challenged the constitutionality of the immigration-related executive actions, and the department's filing made it clear that the executive actions did not apply to the criminal matter before the court. Moreover, the court's analysis of the legality of the executive actions is flatly wrong. We will respond to the court's decision at the appropriate time."
Schwab's opinion puts forth some of the same arguments made by Texas and 23 other states in their challenge to Obama's actions on immigration and was praised by many Republican lawmakers in the state.
The opinion was especially lauded by U.S. Rep. Lou Barletta, who made headlines in 2006 as the then-mayor of the northeast Pennsylvania town of Hazleton who introducing the Illegal Immigration Relief Act, a city ordinance that barred landlords from renting apartments to undocumented immigrants and business owners from hiring them.
"Though this is the first of presumably many court rulings on the president's unilateral executive amnesty, it is encouraging to see a federal court agree with what I have been saying all along," Barletta said in a statement. "It is clear that the president has overstepped his authority by creating new laws and granting sweeping amnesty to millions of illegal immigrants."