Massachusetts town seeks first-in-nation tobacco sale ban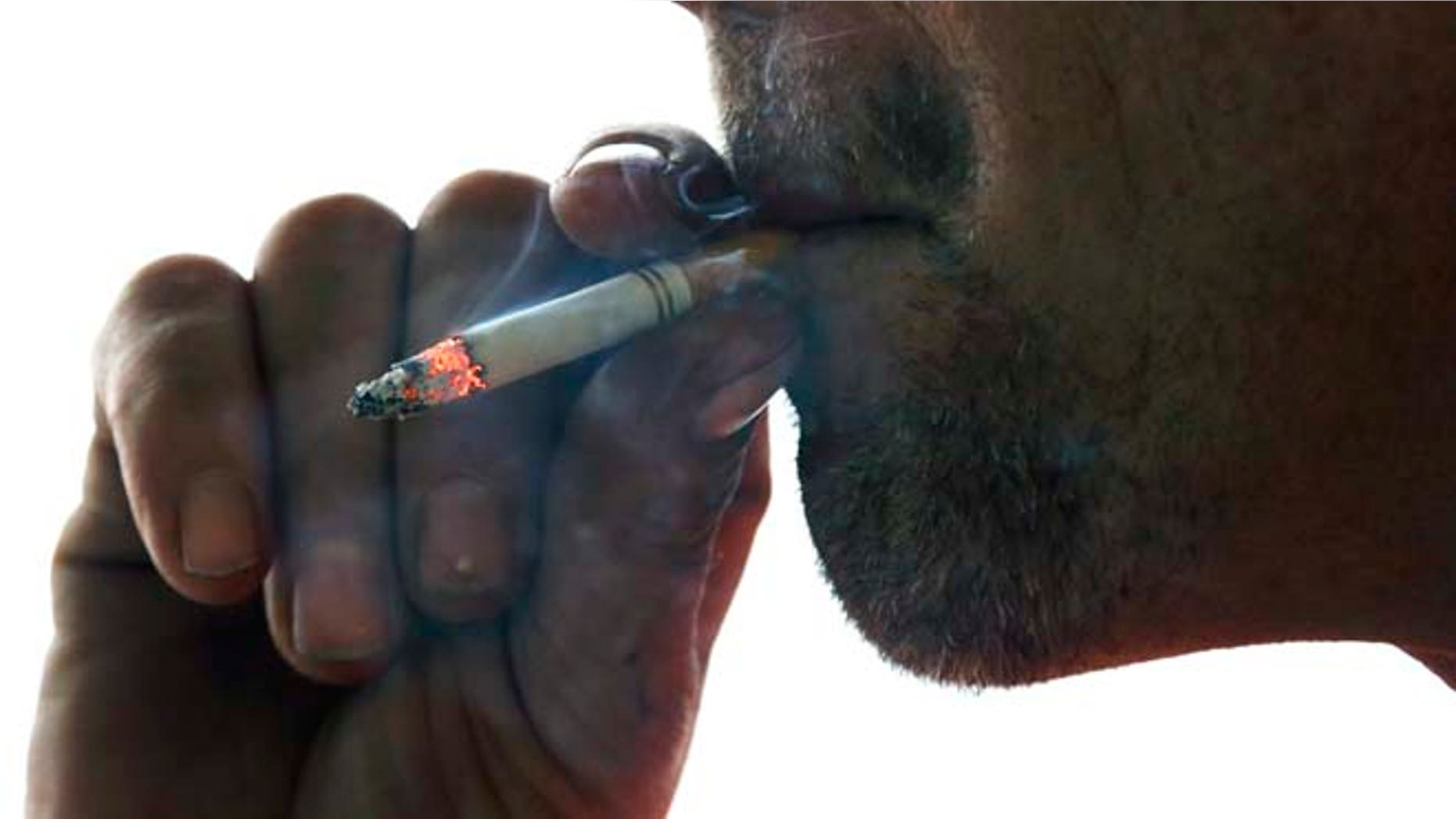 A small Massachusetts town wants to see all tobacco sales go up in smoke.
Health officials in Westminster, Mass., about an hour outside of Boston, have proposed officially banning the purchase and sale of all tobacco products within city limits.
The Board of Health says the ban would make it more difficult for young people to get their hands on tobacco, in turn curbing the number of young smokers and eventually helping to cut down on tobacco-related illnesses and deaths in the area.
But the ban, if passed, would be the first of its kind in the country and already is raising business concerns. Other local governments have banned alcohol to varying degrees of success, but never tobacco.
The proposal was first introduced in late October and calls for outlawing the sale of all tobacco and nicotine products whether "smoked, chewed, absorbed, dissolved, inhaled, snorted, sniffed, or ingested by any other means." This includes not just cigarettes but chewing tobacco and other products.
At a town hall meeting last week to discuss the proposal, about 500 of the city's 7,000 residents made an appearance to voice their opinions. Many were opposed.
Fox 25 reported that local businessman Brian Vincent collected more than 1,000 signatures against the motion -- but the event got too "unruly" and was shut down after less than half an hour, before he could share it with the board.
Vincent reportedly says his family's convenience store stands to lose more than $100,000 if the ban passes.
Steve Ryan, of the New England Convenience Store Association, pointed to the town hall as a sign of the opposition to the plan.
"What we saw last week at the hearing was the people of Westminster coming out to support local businesses and also to oppose the concept that, as adults, they don't have the right to decide for themselves what they can purchase," Ryan told FoxNews.com.
Under the proposal, for those already licensed to sell tobacco in the city, sales permits would immediately expire on a to-be-determined date, and vendors caught in violation of the ban would face steep punishments — cash fines and possible 30-day suspensions of Board of Health-issued sales permits.
Despite opposition, the Board of Health does not need constituent approval to pass the ban. The three-person committee has final say on the issue.
The board says it will not hold any more public hearings on the issue and plans to vote on the decision after Dec. 1.
FoxNews.com's Alana Wise and The Associated Press contributed to this report.