Massachusetts Health Care Woes Could Cast Cloud Over Romney Bid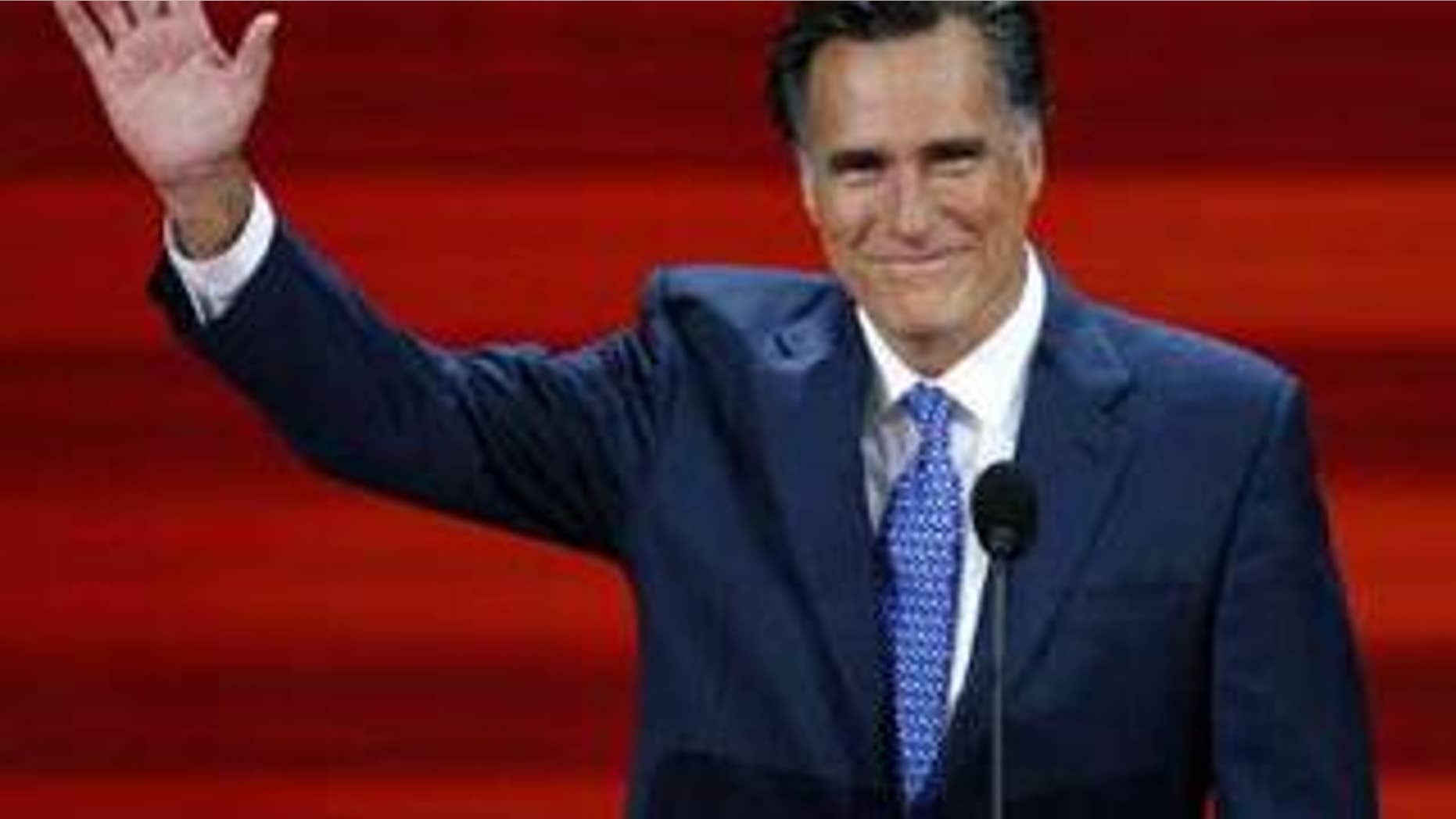 A new Rasmussen Reports poll out Monday shows former Massachusetts Gov. Mitt Romney tied in a hypothetical matchup against President Obama in 2012, a better showing than Romney's would-be top rival Sarah Palin.
The poll, taken July 18-19, showed Romney and Obama tied at 45 percent each. It also had Obama beating Palin, the outgoing Alaska governor, 48 percent to 42 percent. The telephone survey of 1,000 likely voters had a margin of error of 3 percentage points.
But while Romney's star seems to be shining bright, problems with his signature item in office --  a universal health care plan considered a model for the country when it was started -- could cast a cloud over his future political plans.
"It's a political albatross around his neck," said Thomas Whalen, social science professor at Boston University.
Massachusetts is struggling to keep the state's groundbreaking coverage program running. Against a massive budget shortfall, lawmakers are planning to cut about 30,000 legal, taxpaying immigrants out of the system, which requires nearly everyone in the state to have health insurance coverage.
Whalen said the state health care plan did not have a sufficient revenue stream from the start, and that Romney could face sharp criticism for that from fiscal conservatives in a 2012 Republican primary.
"He's highly vulnerable on this," he said.
But Ken Blackwell, the former Ohio secretary of state and candidate to be Republican National Committee chairman, said the Democratic "regime" in Massachusetts is to blame since the Legislature changed the plan that Romney originally put on the table. Romney vetoed a number of those changes when he was governor, but the General Assembly overrode him.
Blackwell acknowledged that Romney ultimately signed the bill and will have to separate himself from it or face political consequences.
"That's the challenge," said Blackwell, who now works with several conservative organizations, including the Family Research Council. "It's a tangible, observable, measurable mess."
Though Romney has not said whether he'll run in 2012, he's seen as a top contender, and one of his potentially pivotal issues against Obama could be government-run health care. Congressional  Republicans are strenuously trying to alter a Democratic bill in Congress before it becomes law.
The former governor's political fortunes have benefited in recent weeks by the fall of competitors from both position and grace. South Carolina Gov. Mark Sanford got mired in a sex scandal over the affair he confessed to having with an Argentine woman, dimming his potential hopes for higher office. Palin then announced she would not finish her term as governor, leading to questions about whether she is a viable candidate to make a run for the White House.
Still, another potential contender could be insinuating himself back into the national policy debate.
Louisiana Gov. Bobby Jindal, panned for his weak rebuttal to President Obama's first address to the nation as president in February, on Monday slammed the administration's economic policies and particularly the Democrats' health care proposals.
Citing his own health care credentials -- he was previously Louisiana's youngest secretary of health and hospitals -- Jindal wrote in Politico newspaper of his numerous concerns with the House Democrats' plan, which he said would diminish the quality of health care in America and give government too much control.
"The plan the House Democrats are developing is a radical restructuring of health care in America," he wrote.
Suggesting trouble ahead for Romney, Blackwell called Jindal "one of the smartest health care professionals" around.
"The contrast is going to be fascinating," he said.
Far from distancing himself, Romney defended his state's health care system during an event at the Massachusetts State House late last month.
He said the system led to plunging premiums while offering a healthy choice of options for consumers.
"It's working well. We got 440,000 more people insured than when the plan was put in place, it costs less than 2 percent of the state budget -- it's a plan that's working, it's a good model," he said.
Gov. Deval Patrick, a Democrat, also pointed to Romney's plan as a possible model for a national overhaul. Romney contrasted his plan with Obama's framework, saying national proposals get the government too involved in the insurance business.
The state program has been a success in that more people have health insurance in Massachusetts than anywhere in the country. Less than 3 percent don't, compared to 15 percent nationally.
But with residents losing their jobs and enrollment increasing, combined with sagging revenue in a recession, the system is in trouble. Costs associated with the plan are expected to rise far more than originally anticipated in the coming years. The $1.3 billion annual program is up from $630 million in fiscal year 2007, according to a February report by Physicians for a National Health Program titled "A Failed Model for Health Care Reform."
Last week, Boston Medical Center, one of the city's largest metropolitan hospitals, filed a lawsuit against the state claiming it's being shortchanged by a whopping $181 million annually. The hospital claims the state is not adequately covering the costs of Medicaid, Commonwealth Care and the uninsured, saying reimbursement rates have dropped to just 64 cents on the dollar to cover the poor.
The latest move to cut out immigrants from the program is expected to save $130 million. But it's stirring objections.
Health Care for All, a Boston-based advocacy group, is taking hundreds of calls on its help line from people concerned about losing coverage.
"They will end up waiting until they get sicker, show up at emergency rooms, be incredibly expensive and those costs will often fall to the hospitals where people are being treated," said Lindsey Tucker, health reform policy manager at Health Care for All.
This puts lawmakers who want to preserve the program in a difficult spot. Patrick is urging lawmakers to compromise and still cover the group -- only to a lesser extent at lesser cost.
FOXNews.com's Judson Berger and FOX News' Molly Line contributed to this report.