Mark Warner to reveal amendment to 'block' Trump from 'arbitrarily revoking security clearances'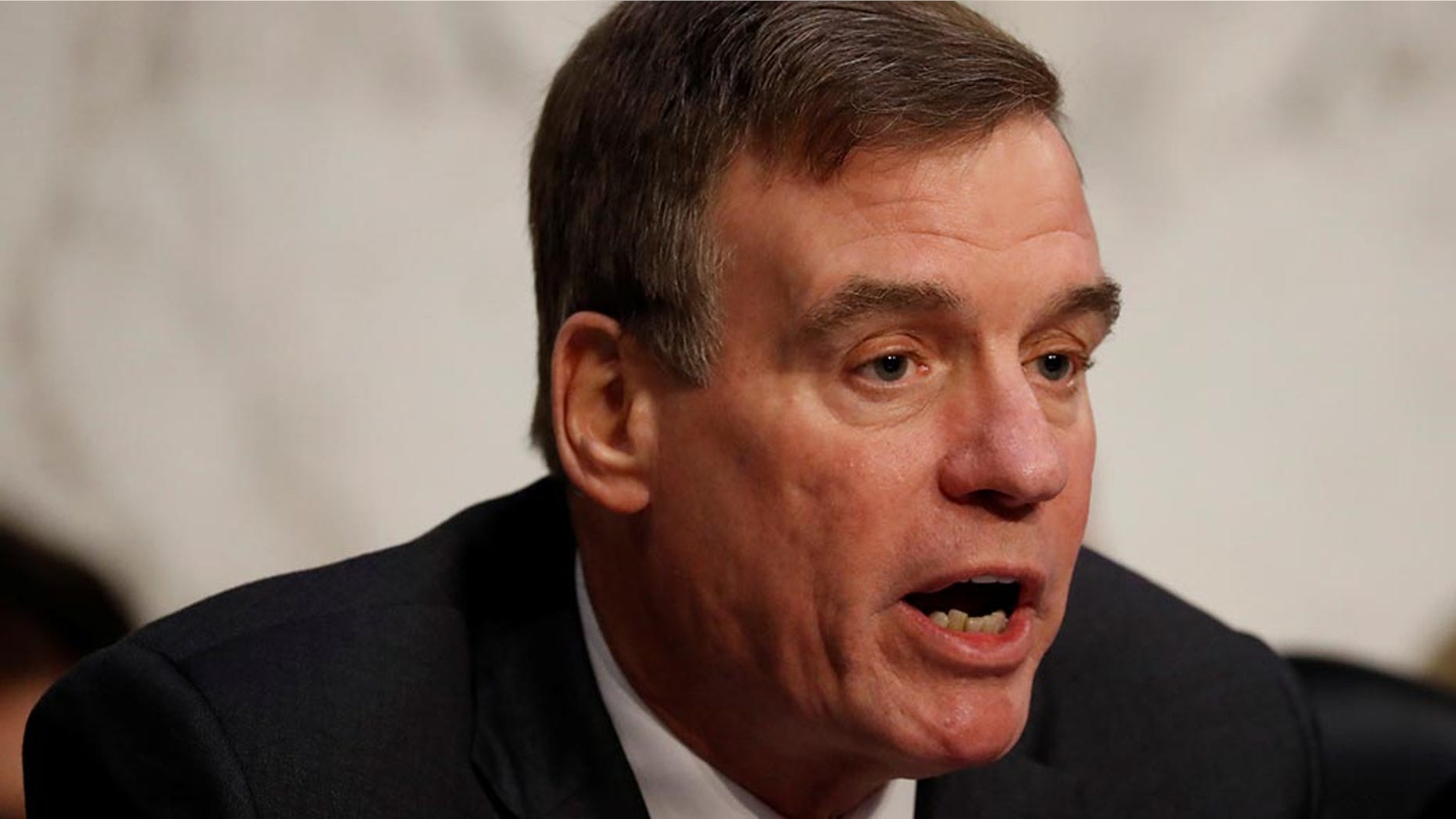 Virginia Democratic Sen. Mark Warner on Friday said he plans to present an amendment preventing President Trump from "arbitrarily revoking security clearances."
Warner's announcement came after Trump earlier this week revoked the security clearance of former CIA Director John Brennan and hinted Friday that he would soon do the same for Department of Justice official Bruce Ohr.
"I will be introducing an amendment next week to block the President from punishing and intimidating his critics by arbitrarily revoking security clearances," Warner tweeted. "Stay tuned."
TRUMP REVOKES EX-CIA DIRECTOR JOHN BRENNAN'S SECURITY CLEARANCE
The amendment would be made to the defense appropriations bill, which is combined with a bill to fund the Departments of Labor and Health and Human Services, and is currently on the Senate floor, Fox News has learned.
On Wednesday, White House Press Secretary Sarah Sanders, in a statement on behalf of Trump, made the announcement about Brennan, saying that he "has a history that calls his credibility into question."
The statement also claimed that Brennan had been "leveraging" his clearance to make "wild outbursts" and claims against the Trump administration in the media.
"The president has a constitutional responsibility to protect classified information and who has access to it, and that's what he's doing is fulfilling that responsibility in this action," Sanders said.
TRUMP CALLS DOJ OFFICIAL BRUCE OHR A 'DISGRACE,' HINTS AT REVOKING SECURITY CLEARANCE
Brennan, who served in the Obama administration, has often been critical of Trump's conduct.
In response to the revocation announcement, Warner, the top Democrat on the Senate Intelligence Committee, called it an effort to "scare away critics."
"This is clearly another effort to silence critics and not allow the Mueller investigation and for that matter the Senate Intelligence Committee investigation to get to the bottom of this," he continued.
Fox News' Chad Pergram, Brooke Singman and Alex Pappas contributed to this report.