Marine Reservist Charged in 2010 D.C. Military Building Shootings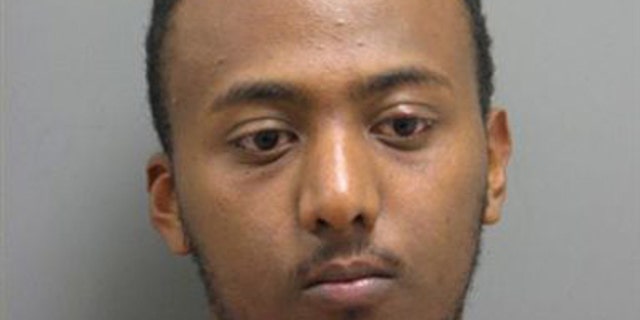 LEESBURG, Va. -- A Marine reservist whose behavior prompted a security scare last week at the Pentagon has been charged in a series of shootings at military buildings last year.
Federal prosecutors on Thursday charged 22-year-old Yonathan Melaku, of Alexandria, Va., with discharging a firearm during a crime of violence and shooting at United States property, causing damage.
Melaku was charged in five shootings at military buildings last fall, including the National Museum of the Marine Corps and a Marine recruiting station. No one was injured.
He was detained for trespassing on Friday after authorities found him in the middle of the night inside Arlington National Cemetery. Court papers say he was carrying spent shell casings, a notebook containing references to Usama bin Laden and the Taliban and a quantity of ammonium nitrate.