Marco Rubio wins conservative straw poll for 2016 presidential run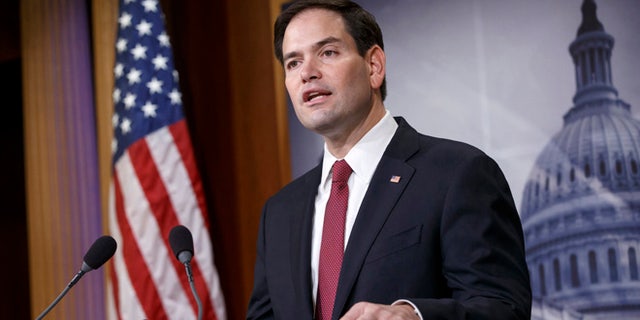 NEWYou can now listen to Fox News articles!
And the winner is…Marco Rubio.
The Republican senator from Florida won an informal straw poll that took place at the Koch brothers conservative network's conference in California this past weekend.
Conference donors, who were told by philanthropists Charles and David Koch that they planned to pour some $1 billion into the 2016 presidential campaign cycle, chose Rubio – who recently assembled a 2016 campaign team as a prelude to a possible run for president – over Sen. Rand Paul of Kentucky, Sen. Ted Cruz of Texas, among others at the forum.
The media outlet Politico noted: "The poll is by no means a definitive assessment of the feelings of the hundreds of wealthy business leaders who comprise the vaunted network created by billionaire industrialist brothers Charles and David Koch."
"But it does provide an early glimpse into the leanings of a pool of megadonors who are being hotly courted by the field of would-be candidates," Politico said, "and whose checkbooks could go a long way toward determining who emerges with the GOP nomination — regardless of whether the Koch network decides to formally back a candidate."
The Koch brothers network, Politico said, generally has stayed clear of coming out in favor of a particular candidate in the primaries. At one time, they even avoided both major political parties, viewing them as sellouts. But they gradually established ties with Republicans.
Some people would like the Koch network to get behind candidates.
At the summit, Republican lawmakers considered potential presidential candidates in 2016 and also discussed Cuba, Iran and the economy, among other issues.
Follow us on twitter.com/foxnewslatino
Like us at facebook.com/foxnewslatino