Marco Rubio said Republican gains in Senate will breathe new life into Venezuela sanctions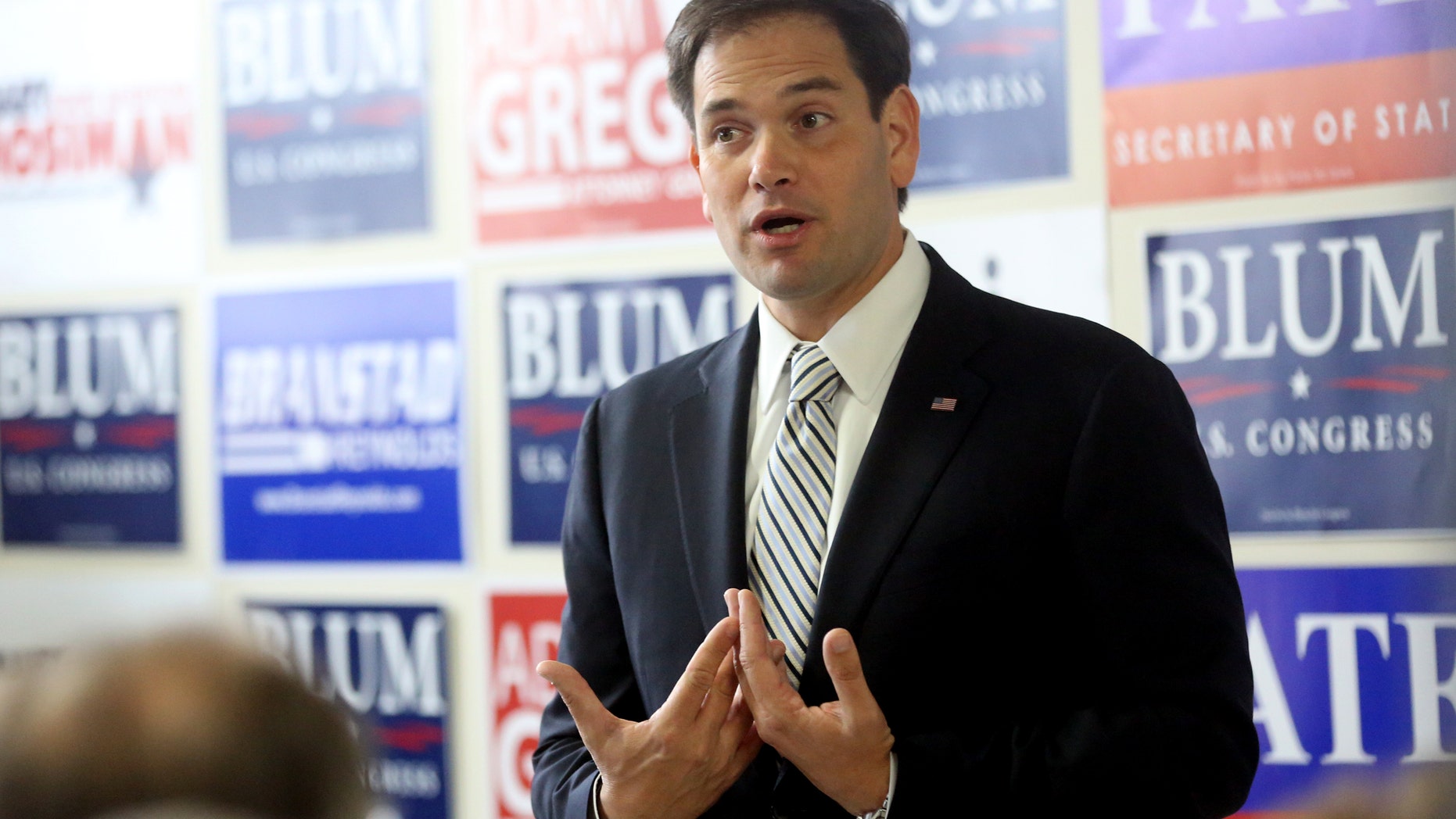 BOGOTA, Colombia (AP) – U.S. Sen. Marco Rubio hopes Republican gains in midterm elections will breathe new life into efforts to impose sanctions on Venezuelan officials who commit human rights abuses.
The Florida Republican is a sponsor of legislation targeting Venezuela's socialist government that has been stalled since clearing the Senate Foreign Relations Committee in May with bipartisan support. Similar legislation, which instructs the Obama administration to freeze the U.S. assets of known abusers and commit more American funding to pro-democracy groups in the South American country, has already passed the U.S. House.
Speaking in Colombia's capital a day after Republicans won control of the Senate, Rubio said Wednesday that he welcomes the Obama administration's decision in July to impose a travel ban on more than 20 unidentified senior Venezuelan officials who played a role crushing anti-government demonstrations earlier this year. At least 43 people were killed on both sides during the unrest.
Still, the lawmaker said more action is needed to punish President Nicolas Maduro's government.
"I hope we can achieve something much stronger than what the White House has done so far," Rubio, speaking in Spanish, told journalists.
The Obama administration has argued that any additional action against Venezuela isn't needed, could hurt U.S. relations with the rest of Latin America and would provide Maduro's government with a scapegoat to distract attention from the oil-rich nation's economic crisis.
Rubio said the sanctions bill would have already been approved if not for the objections of his Democrat colleague, Sen. Mary Landrieu of Louisiana, who has stalled a vote out of worries over hundreds of jobs at a refinery owned by Citgo, a subsidiary of Venezuela's state-run oil company. Landrieu faces a December runoff ballot with a Republican challenger after failing to secure a majority of votes in Tuesday's election.
Follow us on twitter.com/foxnewslatino
Like us at facebook.com/foxnewslatino