Louisiana Dem Gov. Edwards warns: Agree to proposed tax hikes or LSU football could be sacked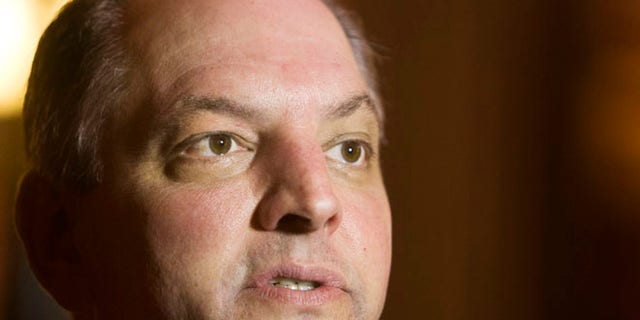 Louisiana Democratic Gov. John Bel Edwards is suggesting the legendary Louisiana State University football team's 2016 season might be canceled -- and other doomsday consequences -- unless the GOP-led legislature swiftly passes a package of tax increases to help close a looming $940 million budget shortfall.
Edwards, who took office just last month, made the suggestions Thursday night in a rare, state-wide TV address.
Among the worst-case scenarios, he said, is that college campuses would be forced to close in April, resulting in student-athletes receiving grades of "incomplete" on their report cards, making them ineligible for the fall 2016 season.
"That means you can say farewell to college football next fall," Edwards said in the address.
The warning about the LSU Tigers football program, which has won three national championships, captured most of the headlines.
But Edwards' additional warnings about potential deep cuts to health care and other public services rattled Louisiana residents as well as Republicans and others in the state legislature, which will convene in a rare Sunday session to address the budget issue.
"Gov. Edwards is proposing to implement the largest tax increase in the history of Louisiana," state GOP Treasurer John Kennedy said in a televised response to the Edwards' address. "It will wreck our economy, already fragile."
Edwards' tax package includes nine proposed hikes including increases on sales and personal income taxes.
The governor's office said Thursday the budget gap for this fiscal year, which ends June 30, has now reached $940 million. And the state purportedly will face a $2 billion shortall when the new budget begins July 1.
Edwards also suggested that cuts to higher education would hurt all Louisiana families beyond just the possible shuttering of campuses, saying the state's popular TOPS college scholarships could run out of money.
He also appeared to suggest Thursday that state GOP lawmakers and others should be giving more immediate attention to the budget and his plan to cut services and increase taxes to resolve the shortfalls.
"These are not scare tactics," Edwards said. "This is reality."