Longtime Rep. Donald Payne dies after brief struggle with colon cancer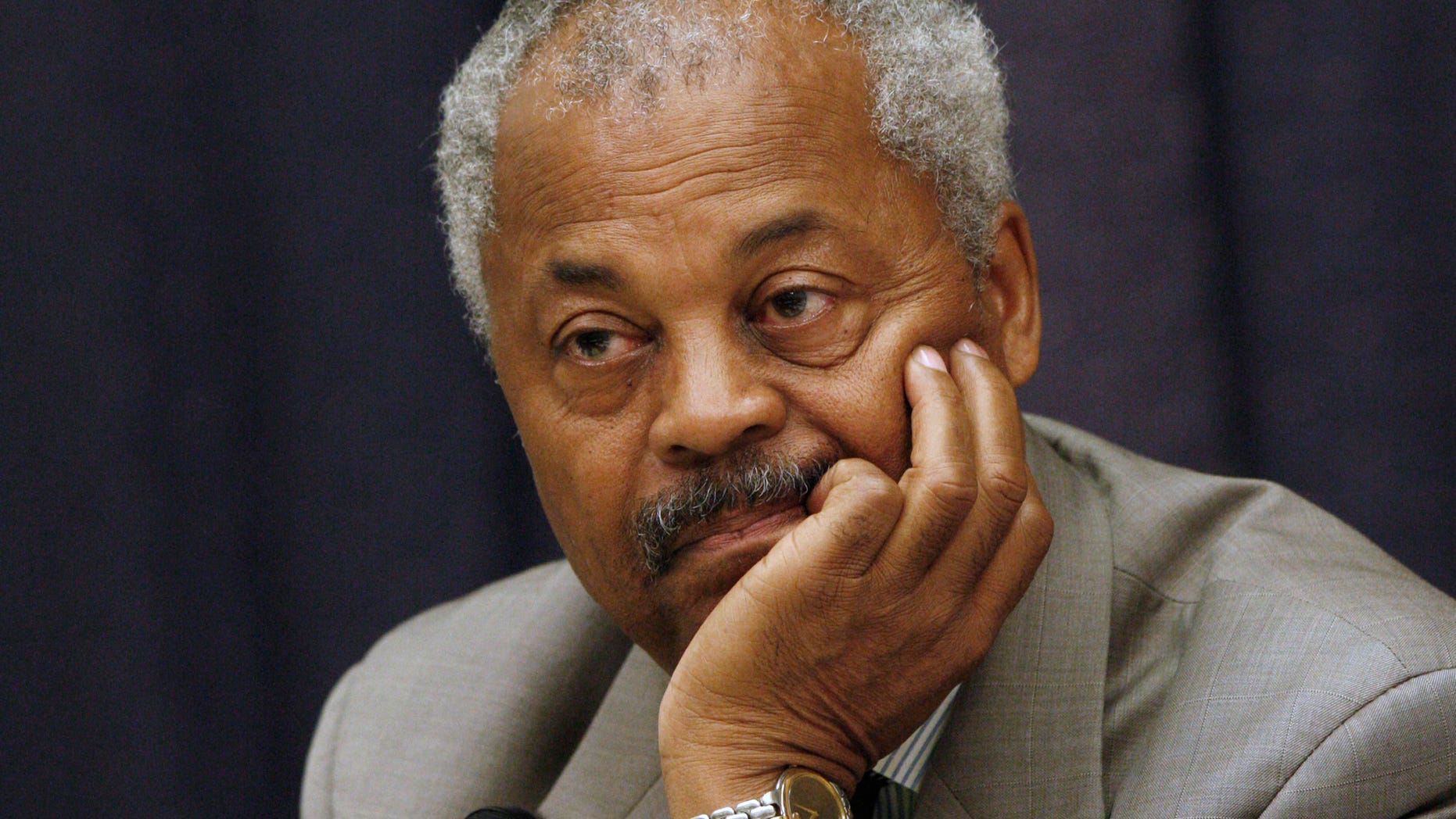 Rep. Donald Payne, D-N.J., died Tuesday after a struggle with colon cancer.
Payne, 77, was the first black congressman elected to represent New Jersey and is a former chairman of the Congressional Black Caucus.
Payne returned home to New Jersey last week after he took a turn for the worse while receiving care at Georgetown University Hospital. He was diagnosed just a month ago and had suggested his prognosis was good.
The 12-term congressman represented Newark. He was a widow with three children, four grandchildren and one great grandchild, according to the New Jersey Star-Ledger. He was a school teacher before becoming an insurance executive and turning to politics. He served 12 terms in the House, and served on the Education and Workforce and Foreign Affairs committees.
As a senior member of those committees, Payne pushed to improve public school education and make college more affordable. He also promoted small business loans to people in developing nations and co-founded the Malaria Caucus, which was launched at an event with former First Lady Laura Bush.
Keeping a relatively low-profile in the House, he had emerged as a prominent voice on Africa issues. President George W. Bush appointed Payne as one of two congressional delegates to the United Nations in 2003 and 2005.
While on a fact-finding mission in 2009, Payne's plane that was shot at by Islamic extremists as it took off from Mogadishu, Somalia. After landing safely in Nairobi, Kenya, Payne said he didn't even know he was being targeted. Rebel group al-Shabaab took responsibility for the attack.
In 2010, Payne and several members of the Congressional Black Caucus came under scrutiny for possible ethics violation. They allegedly took improperly sponsored trips to the Caribbean in 2007 and 2008. Payne and four other CBC members -- Reps. Bennie Thompson, D-Miss., Carolyn Cheeks Kilpatrick, D-Mich., Donna Christensen, D-V.I., and Yvette Clarke, D-N.Y., were spared formal congressional sanctions. However, the House Ethics Committee ordered that they repay all expenses from the visits.
Several of his colleagues offered condolences, including House Minority Leader Nancy Pelosi.
"Congressman Donald Payne was a leader of conscience and a public servant of diligence. He was admired by his colleagues; he earned respect around the world for his outspoken advocacy on behalf of human rights and the worth and dignity of every person," she said. "I hope it is a comfort to those who loved Congressman Payne that so many grieve their loss and and are praying for them in this sad time."
Payne's family created something of a political dynasty. He was the only African American from New Jersey in the U.S. Congress. His son Donald Payne Jr. is the Newark City Council president. His brother William Payne is a former state assemblyman.
Largely unaffected by congressional redistricting, Payne had planned to run for reelection. Two fellow Democratic members, Rep. Bill Pascrell and Steve Rothman are now squared off in a bitter, intra-party turf war. Rothman chose to run in a more Democratic-friendly district against Pascrell than face tea party favorite Rep. Scott Garrett, R-N.J., in the 5th District.
It is unclear if Payne's now-open seat in the 10th District could help avoid the party duck a nasty fight between Pascrell and Rothman.
New Jersey Republican Gov. Chris Christie must announce a the date of a special primary election sometime in the next two-and-a-half months. The special election must be held two-and-a-half months after the primary.
Fox News' Chad Pergram contributed to this report.