Lincoln Faces Pack of GOP Challengers for Arkansas Senate Seat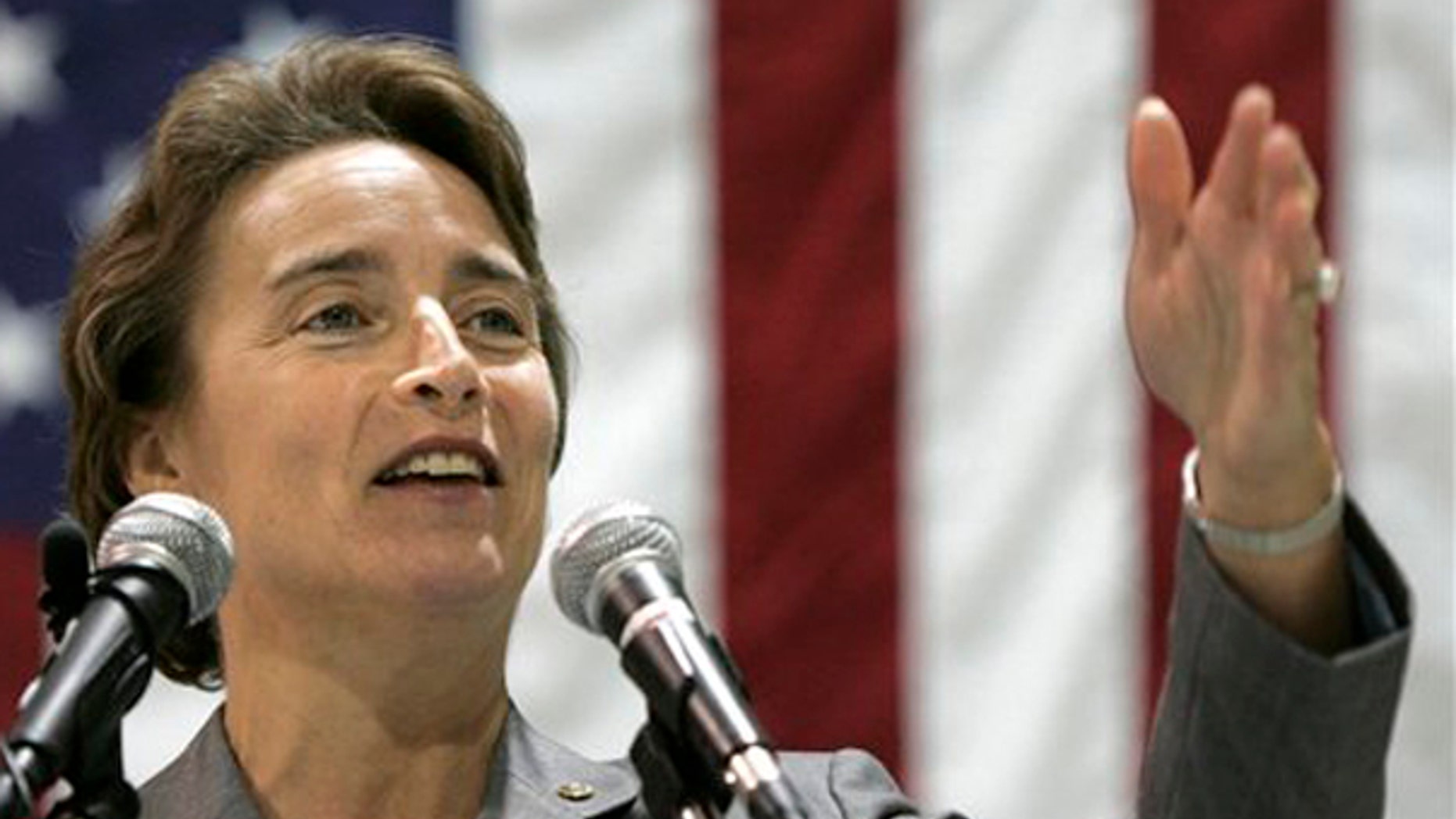 U.S. Rep. John Boozman decision to make a go for Democratic Sen. Blanche Lincoln's seat makes him the ninth Republican named as a potential challenger, but a recent survey shows the congressman isn't fighting for elbow room.
According to a Rasmussen Reports poll out prior to Boozman's announcement Saturday that he would challenge the two-term senator, he leads Lincoln by 19 points, the highest double-digit margin of five GOP contenders named in head-to head match-ups with the senator.
Other challengers include Gilbert Baker, an Arkansas state senator, who also leads Lincoln by 19 points. Businessman Curtis Coleman and state Senate Minority Leader Kim Hendren both post a 16 point lead, while Arkansas Tea Party chief Tom Cox is ahead of Lincoln by 14 points in the Rasmussen poll conducted last week.
Lincoln's approval rating among Arkansas voters sits around 27 percent, according to a Public Policy Institute poll, a number she blames on the influence of outsiders.
"Look at polls. You can also look at the fact that there was $6 million spent in Arkansas between August and December, much from outside of our state, almost all of it was negative," Lincoln told Fox News.
"There's no question that she's one of the more vulnerable people that's running for re-election in the United States Senate, that's why there are so many people running against her," said Arkansas political analyst Art English.
Lincoln says she has no opponent until the Republican primary in May. And she's not about to give up.
"Well I hope I'm not, I certainly hope people aren't counting me out because again we still got nine months to campaign. This is just a snapshot," she siad.
English said one of the toughest battles for the senator is with her own party. Arkansas prefer their Democrats to be centrist, which Lincoln is, but detaching herself from unpopular White House moves may be impossible.
"It's a pretty volatile electorate. It seems to me at this point and when the tide is really dissatisfaction with politics and the way things are, it's tough for incumbents," he said.
Lincoln's opponents are using that voter discontent for all its worth.
"President Obama, (House Speaker Nancy) Pelosi and Senator (Harry) Reid have the philosophy that we can grow government, borrow, spend and tax our way to prosperity," Boozman said. "We had hopes that they were getting the message from the elections in Virginia, New Jersey and now Massachusetts."
English said Pelosi may be in trouble, but no one should count her out yet. She has five times the amount of campaign cash as her nearest challenger, and she hasn't tapped it yet.
The electorate is also tough to predict -- 93 percent of registered voters are unaffiliated.