LePage says he won't resign – or talk to press 'ever again'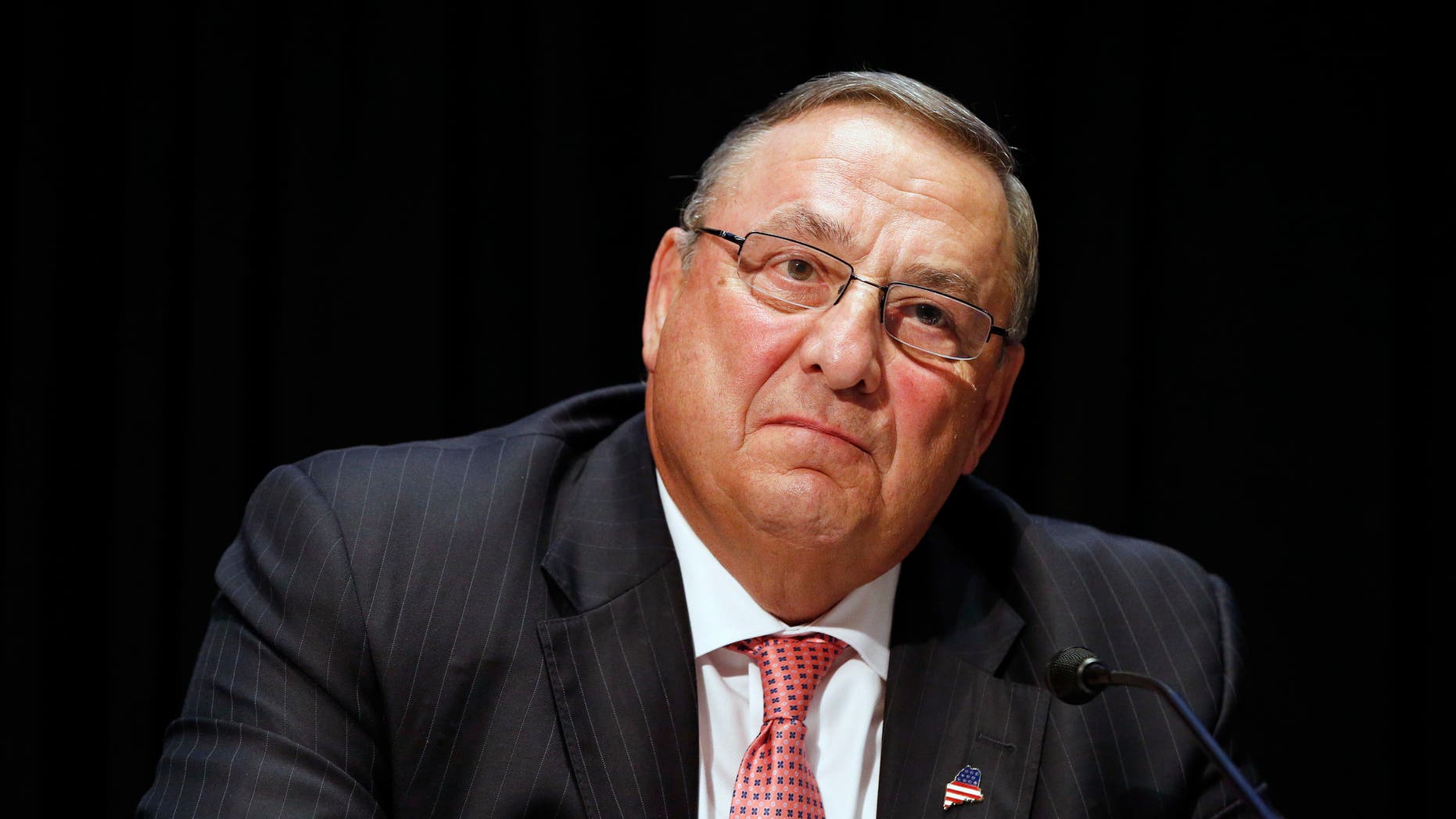 Maine Gov. Paul LePage is staying put – but he's done talking to the press, he says.
After the controversial Republican governor seemed to open the door Tuesday to the possibility of resigning from office, he told reporters Wednesday he's not going anywhere.
"I will not resign," he said, according to the Boston Globe.
The governor went on to lash out at the media for their treatment of him, reportedly vowing:
"I will no longer speak to the press ever again after today. … And I'm serious. Everything will be put into writing. I'm tired of being caught in the gotcha moments."
LePage sought to tamp down the speculation over an early exit after he told radio station WVOM on Tuesday that he's "looking at all options," declining to say whether he would or would not finish out his term.
That came amid intense and bipartisan criticism over a profanity-laced voicemail he recently left for Democratic state Rep. Drew Gattine, as well as his own comments in public.
The governor's office released a statement Wednesday apologizing.
"To the Maine people, I am asking for forgiveness. Comments I have expressed recently are unacceptable, and I apologize sincerely for using such disrespectful language as your Governor," LePage said. "Also, I would like to express an apology to the Gattine family. I understand how hurtful statements affect a family and regret that my words have upset your lives. For this I am truly sorry."
The statement said the governor has also invited Gattine to meet privately, noting the governor says he and his family are seeking "spiritual guidance as they move forward in finding closure themselves."
According to a recording of the original voicemail message obtained by the Press Herald, the governor cursed out Gattine on that call.
"I would like to talk to you about your comments about my being a racist, you c---sucker. I want to talk to you. I want you to prove that I'm a racist. I've spent my life helping black people and you little son-of-a-b----, socialist c---sucker. You … I need you to, just friggin. I want you to record this and make it public because I am after you. Thank you," he said in the message.
LePage initially said his outburst was justified because Gattine called him a racist – something Gattine has denied.
This came after LePage said during a town hall that he's collected a binder full of drug dealers arrested in the state showing that 90 percent of them "are black and Hispanic people from Waterbury, Conn.; the Bronx; and Brooklyn."
During a news conference Friday, LePage said, "A bad guy is a bad guy. I don't care what color it is. When you go to war ... you try to identify the enemy. The enemy right now, the overwhelming majority of people coming in, are people of color or people of Hispanic origin."