Legal drama threatens construction of Obama Presidential Center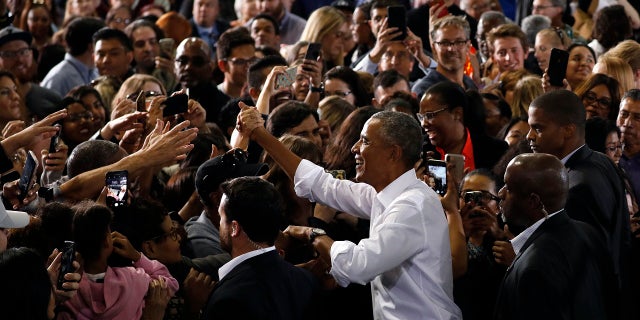 A federal judge in Chicago announced Wednesday that a trial date regarding a lawsuit delaying construction of the Obama Presidential Center in the city will be made in December, further shelving the project and potential hopes of breaking ground any time soon.
The federal judge said at the hearing that both attorneys will continue gathering information, according to Chicago's WGN-TV.
Proponents of the Obama center are currently embroiled in a lawsuit with an environment group called Protect Our Parks, which contends the project should not be built in Jackson Park in the South Side neighborhood of Chicago.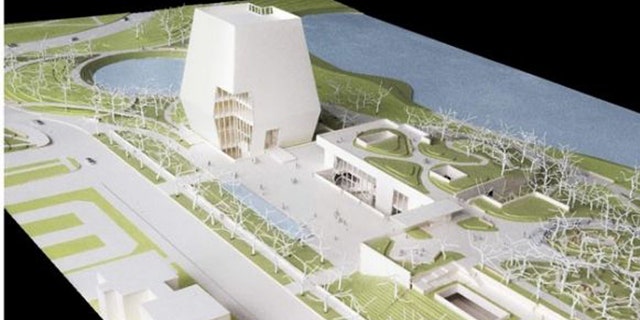 The group is citing a principle known as the public trust doctrine, which protects some public land from development, but is generally applied to waterfront land, according to the Chicago Tribune. The city argues the center does not violate state law.
Another group of environmentalists argues that if the center were to be built on parkland, it would violate Park District code and state law by transferring the parkland to a private entity, the Tribune reported.
The Obama Foundation, which is managing the project, said the keys would be handed over to the city upon completion, thus making it publicly owned, according to the paper.
Another hurdle lies with the impending departure of Chicago Mayor Rahm Emmanuel, who has been a proponent of the center but announced he will not be seeking reelection.
A similar incident happened with film director George Lucas, who decided to build his Lucas Museum of Narrative Art in Los Angeles after a legal battle in Chicago over the use of parkland, the Tribune reported.