Lawmakers probe reports of property owners kicked off federal land amid partial shutdown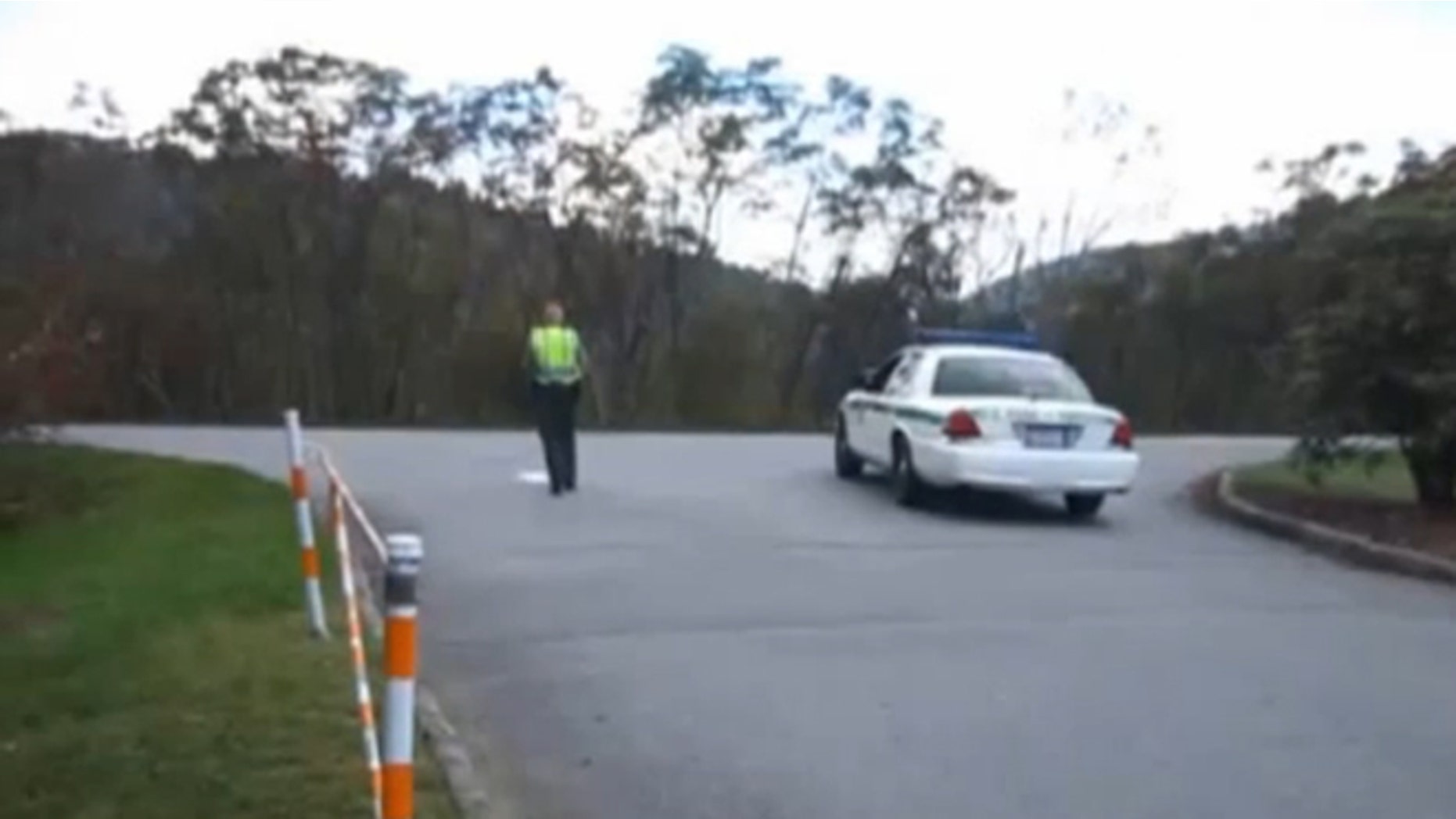 Republican lawmakers plan to investigate mounting reports that federal officials are kicking families out of their homes and shuttering private businesses because they sit on federal parkland -- describing the spectacle as an over-the-top response to the partial government shutdown.
"We are receiving a lot of reports" of businesses being shut down, said Mallory Micetich, spokeswoman for Republicans on the House Natural Resources Committee.
She confirmed the committee is investigating these reports, as part of a widening probe into the National Park Service's response to the partial government suspension.
Micetich cited as one example a privately run inn along the Blue Ridge Parkway in North Carolina.
The innkeeper tried, unsuccessfully, to repel federal efforts to shut down his business, the Pisgah Inn, last week.
Owner Bruce O'Connell told FoxNews.com on Monday that rangers are still outside his business, blocking the entrance to the parking lot. As of late Monday morning, he said there were three cars and five rangers stationed outside.
"Their message is, 'sorry, we're following orders,'" he said, describing it as a "24/7 blockade."
He said he's hired a lawyer, and is hoping to seek a temporary restraining order soon in federal court.
O'Connell originally defied a Thursday deadline to shut down. But the disobedience didn't last long -- police showed up Friday to physically block the entrances to the inn, according to The Asheville Citizen-Times.
The Blue Ridge Parkway itself is open, but various properties along it are now closed, including one other privately run inn that apparently closed down without a fight.
O'Connell's face-off with the feds coincided with a family being forced out of their private home by Lake Mead in Nevada.
According to KTNV in Nevada, Joyce Spencer, 77, and her husband Ralph, 80, were told to leave their home last week because it sits on federal land. The couple reportedly has owned the home since the 1970s, but were given 24 hours to get out last week.
In Philadelphia, NBC 10 reports that the iconic City Tavern restaurant was also told to close, since it sits inside Independence National Historical Park.
Republicans argue these actions, on top of efforts to close off open-air monuments like the WWII Memorial in Washington D.C., constitute an overly aggressive effort to make shutdown-related cuts seem more visible.
"Many of these non-federally funded sites exist throughout the United States and operate with no staff or resources from the National Park Service," a statement from Republicans on the House Natural Resources Committee said. "This is yet another example of the Obama administration attempting to make the government shutdown as painful as possible and forcing closures of private and nonprofit operators that did not happen during previous government shutdowns."
In North Carolina, the Citizen-Times reported that a local parks official said he was directed by Washington to block access to the Pisgah Inn.
Micetich said some of these decisions are left up to individual park supervisors, which is why each individual park might be enforcing the rules to varying degrees.
House Natural Resources Committee leaders wrote last week to National Park Service Director Jonathan Jarvis asking his agency to keep all correspondence pertaining to decisions on what to open and what to close.
Among the issues they'll examine, they wrote, will be "the staff time and costs associated with the transport, erection, and maintenance of the barriers ... [and] the staff time and costs associated with patrolling and securing these sites prior to and during their closure."