Lawmakers claim administration opening door to Gitmo transfer with Illinois prison buy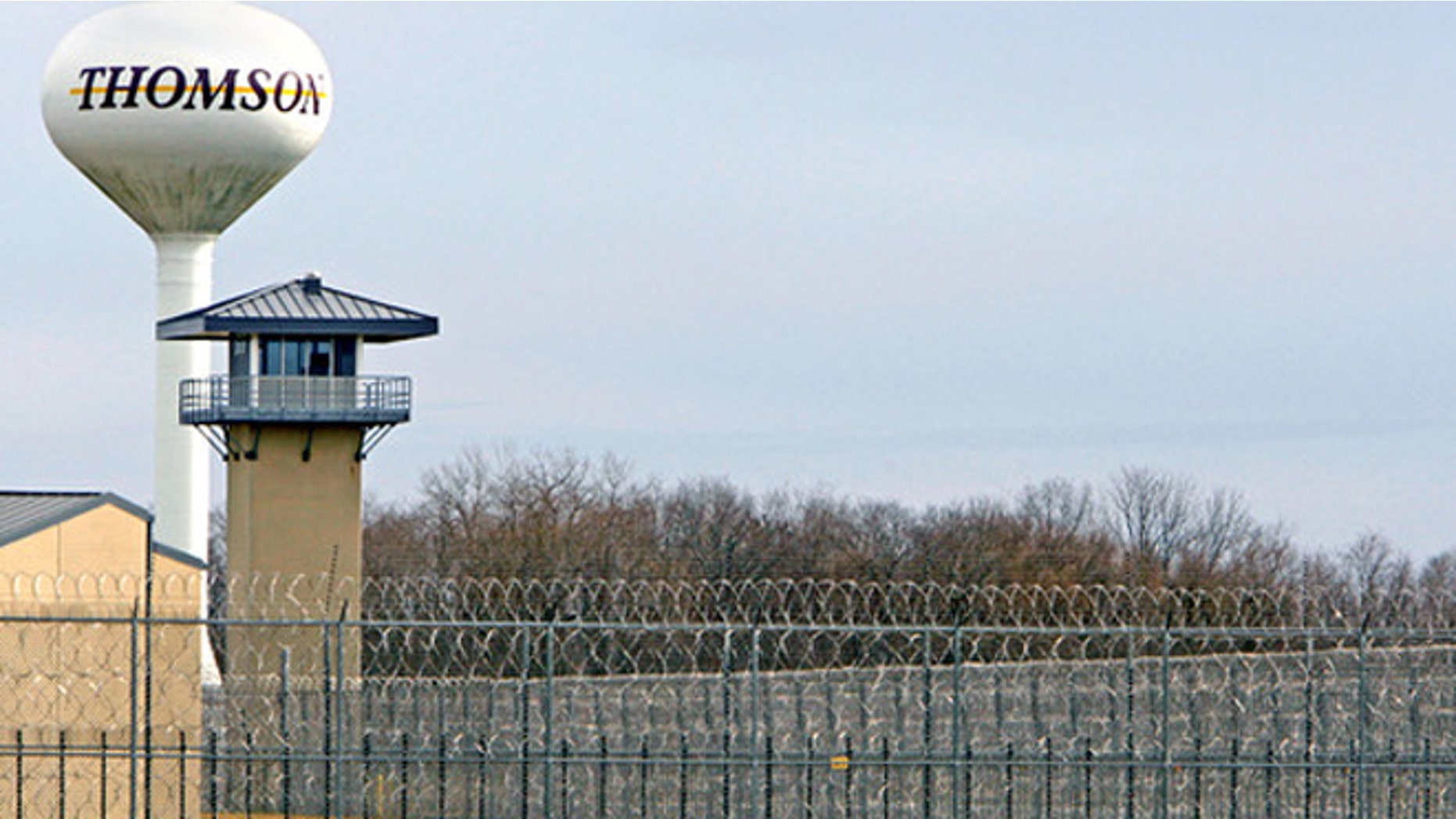 The Obama administration plans to buy an Illinois prison that at one point was considered for housing Guantanamo prisoners -- with Republican lawmakers now claiming the purchase would open the door for ultimately carrying out the Guantanamo transfer.
Administration officials, though, denied that they were looking for a new home for Guantanamo inmates. They insisted the decision to buy Thomson Correctional Center, an under-used state prison 150 miles west of Chicago, was a move to alleviate overcrowding and create jobs in the process.
"This is about public safety and 50 percent overcrowding in high-security prisons," one Justice Department official said.
Officials insisted Guantanamo detainees would not be coming to Illinois.
But Virginia Republican Rep. Frank Wolf, among the lawmakers who opposed the federal purchase of the prison, claimed Tuesday that the Obama administration could still carry out its plan -- perhaps by moving prisoners from another federal prison to Thomson, and then using that prison to house Guantanamo detainees.
"The president says his goal is to shut down Guantanamo Bay and move the prisoners here," Wolf told Fox News, accusing the administration of circumventing Congress. "This gives him a great opportunity to do it, particularly right after the election."
Wolf chairs a key House subcommittee overseeing the sale. He was referring to Obama's pledge immediately after taking office that he would shut down the Guantanamo Bay prison camp -- a pledge that stands as one of the president's most glaring unfulfilled promises to his base.
The move to transfer prisoners stateside, though, was met with a fierce backlash among some lawmakers, who worried it would pose a security risk.
The Obama administration and Federal Bureau of Prisons is now going ahead with the $165 million purchase of the Illinois prison, strictly as a move to ease overcrowding, they say. The move was first announced by Illinois Democratic Sen. Dick Durbin and Gov. Pat Quinn.
"This historic action will lead to the creation of hundreds of construction jobs and over 1,000 permanent jobs at this federal facility," Durbin said in a statement. "After facing a political standoff in the House of Representatives, I went directly to the president and asked him to take this action."
Quinn called it "excellent news."
House Appropriations Committee Chairman Hal Rogers, R-Ky., warned his committee would oppose the purchase.
"The Obama administration has been trying for years to open Thompson prison in order to transfer terrorists from Guantanamo Bay onto U.S. soil," Rogers said. "This back-door move by the Obama administration to open Thompson and reject the will of Congress and the American people is dangerously irresponsible and will be met with the full and unfettered opposition of the Appropriations Committee."
Thomson was built in 2001, but budget troubles kept it from fully opening.
The Associated Press contributed to this report.