Latino Celebrities Speak Out For Immigration Reform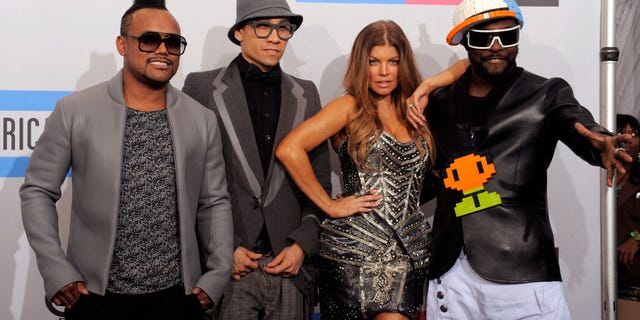 It wasn't his music that stirred the audience at Atlanta's Turner Field and made headlines on Sunday.
Rather, it was rock guitarist Carlos Santana's condemnation of Georgia during pre-game ceremonies for its recent passage of an immigration measure that the musician believes is discriminatory. In no uncertain terms, Santana told them the law was "cruel," and he said the state was wrong to go after people who were the only ones willing to do certain jobs.
"I am here to give voice to the invisible," said Santana, who is Mexican-American, to reporters after the Phillies-Braves game began. "I would invite all Latin people to do nothing for about two weeks so you can see who really, really is running the economy. Who cleans the sheets? Who cleans the toilets? Who babysits?"
Santana is the latest in a streak of Latino celebrities who are pushing for a change to immigration laws that would give undocumented immigrants who meet certain criteria a chance to legalize their status.
Several, like Santana, also have firmly criticized particular states – mainly Georgia and Arizona -- for passing or considering controversial immigration laws that aim to crack down on undocumented immigrants.
"Celebrities have a big voice in American culture," said Frank Sharry, executive director of America's Voice, a Washington D.C.-based group that favors immigration policies that offer a path to legalization. "Immigration is one of those issues that celebrities say very little about. Celebrities speak about the environment, wars, Haiti, but not immigration."
"A small but growing number of Latino and other performers are speaking up," Sharry said, "even if what they say antagonizes some of their fans. To have Carlos Santana say what he said in Atlanta, that's pretty brave. It's really a welcome sign."
Comedian George Lopez, who is active on Twitter, is often outspoken about his support of immigration laws that give the undocumented some kind of break.
Believing that Latino stars can elevate the debate – and put a positive spin – on the divisive topic of immigration, President Obama in late April hosted a meeting on the issue with Latino household names such as actresses Eva Longoria, Rosario Dawson, America Ferrera, Spanish-TV variety show host Don Francisco, and music producer Emilio Estefan, among others.
The president's decision to discuss immigration with celebrities brought snickers from some Latinos and non-Latinos alike, who wondered what kind of insight Hollywood could bring to the White House that hasn't already been provided over the years by congressional committee hearings and groups on different sides of the debate.
But like Sharry, Clarissa Martinez, the director of immigration and national campaigns for the National Council of La Raza, the nation's oldest Latino civil rights group, said she welcomes any voice that adds to the push for comprehensive immigration reform.
"Like any other members of the American community, it's important that celebrities are involved in civic society," Martinez said. "They are able at times to have folks look at an issue who may otherwise not look at it. Any effort that engages a variety of people can be constructive."
Singer Gloria Estefan, a Cuban-American who has been outspoken on the issue of democratic reform in Cuba, also has participated in rallies for immigration reform.
Last year, she and her husband, Emilio, spoke out against the immigration law that had just been passed in Arizona. Earlier this month, Estefan also took part in a California demonstration for immigration reform.
Taboo, a member of the singing group Black Eyed Peas, recorded a music video last year protesting the Arizona law, called SB 1070. Taboo was joined by Longoria and singer Shakira, among other stars, who declared in the video "I oppose bill 1070."
The celebrities' high-profile activism also brings them high-profile criticism by those who denounce them as bleeding heart liberals.
Santana's speech in Atlanta, where he said that the residents of Georgia, as well as Arizona, should be ashamed because of the immigration laws the legislatures passed, has drawn the ire of groups that favor strict immigration measures.
"Rock guitarist Carlos Santana may have reached a new low in hate speech against American workers," wrote Roy Beck, head of NumbersUSA, which favors strict immigration policies, "when he took to a microphone on the field before the Atlanta Braves-Philadelphia Phillies game yesterday. . .Santana, like most pro-illegal-immigration activists, doesn't have the slightest idea about the reality of American workers."
But the criticism, say advocates of comprehensive immigration reform, comes with the territory when the issue is as divisive of immigration.
"The debate has gotten so heated," Sharry said. "I hope [the involvement of Latino celebrities] has some influence in creating space for a more balanced debate."
Follow Elizabeth Llorente on Twitter: @LlorenteLatino
Elizabeth.Llorente@FoxNewsLatino.com
Follow us on twitter.com/foxnewslatino
Like us at facebook.com/foxnewslatino