Latest White House intruder arrested after climbing fence with suspicious package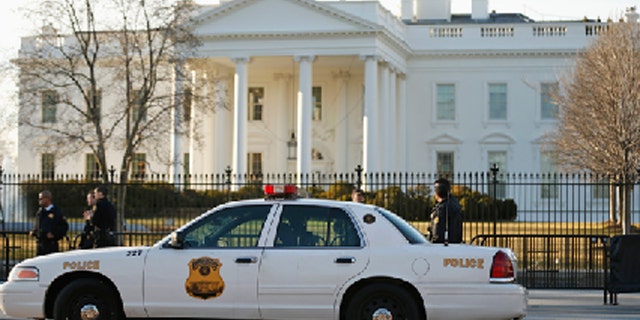 An intruder carrying a suspicious package was arrested late Sunday after climbing the White House fence.
Secret Service spokesman Brian Leary told Fox News that the fence-climber was immediately taken into custody by uniformed officers. The incident took place at around 10:25 p.m. on the south side of the White House complex. The south side faces the National Mall.
Leary told The Washington Post, which first reported the incident, that the intruder's package was examined and found to be harmless. No identifying information about the intruder was immediately available.
The Secret Service has come under intense scrutiny in recent months after a series of security lapses and other embarrassing incidents. This past September, a man with a knife was able to jump the White House fence and get inside the presidential residence. And on March 4, two agents drove a government-issued car near a bomb investigation at the White House after reportedly drinking earlier in the night at an employee send-off party.
Most recently, some members of Congress have criticized the agency for its handling of an incident last week in which a Florida man piloted a gyrocopter onto the west lawn of the U.S. Capitol as part of a demand for campaign finance reform. Leary said that Secret Service agents had interviewed the pilot as recently as October 2013 and shared information on the pilot's plan with Capitol Police.