Labor Relations Board Rule Would Require Businesses to Alert Workers to Union Rights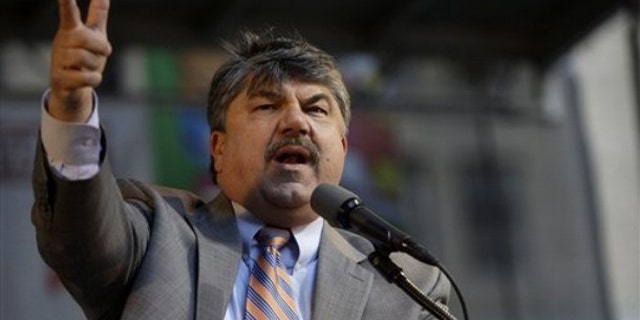 In a move that could help boost union ranks, the National Labor Relations Board on Tuesday proposed a new rule requiring private-sector employers to post notices telling workers about their right to unionize.
The proposal is sure to please labor groups concerned about a decline in union membership, but could draw complaints from businesses wary of workers trying to organize under their nose. Under the rule, businesses would have to inform their employees about their union rights regardless of whether a union already exists in the workplace.
Employees would have to be notified about their rights to form or join a union and to bargain collectively with their company for the purposes of improving pay and working conditions.
The NLRB, in explaining the idea, wrote in the proposed rule that it was concerned many employees are "unaware" of their rights under the National Labor Relations Act.
"The intended effects of this action are to increase knowledge of the NLRA among employees, to better enable the exercise of rights under the statute, and to promote statutory compliance by employers and unions," the proposal says.
The move comes less than a year after President Obama made three recess appointments to give the labor board its first Democratic majority in a decade. Obama's appointments to the board were held up for months over GOP concerns that one nominee -- former AFL-CIO counsel Craig Becker -- would be too sympathetic to unions.
As unions struggle to pass pro-labor legislation in Congress, leaders are increasingly looking to the labor board and other federal agencies to help reverse what they view as an increasingly hostile atmosphere for organizing new members.
Unions are trying to reverse years of membership declines in the private sector, where just 7.2 percent of employees belong to a union.
The new rule could take effect in as soon as 60 days, during which the agency will review comments from interested parties. It would apply to most private-sector employers but would exclude airline, railroad and agricultural workers. The rule is similar to one drawn up by the Labor Department for federal contractors.
It would require the rights notice to be posted alongside other workplace communications, be it in the break room or elsewhere. Any employer who typically uses e-mail to communicate with staff would have to post the information electronically as well.
The notices under the latest proposed rule also make clear that workers don't have to join a union and outline other legal protections against union intimidation or misconduct.
The Associated Press contributed to this report.