Kirstjen Nielsen nominated for DHS secretary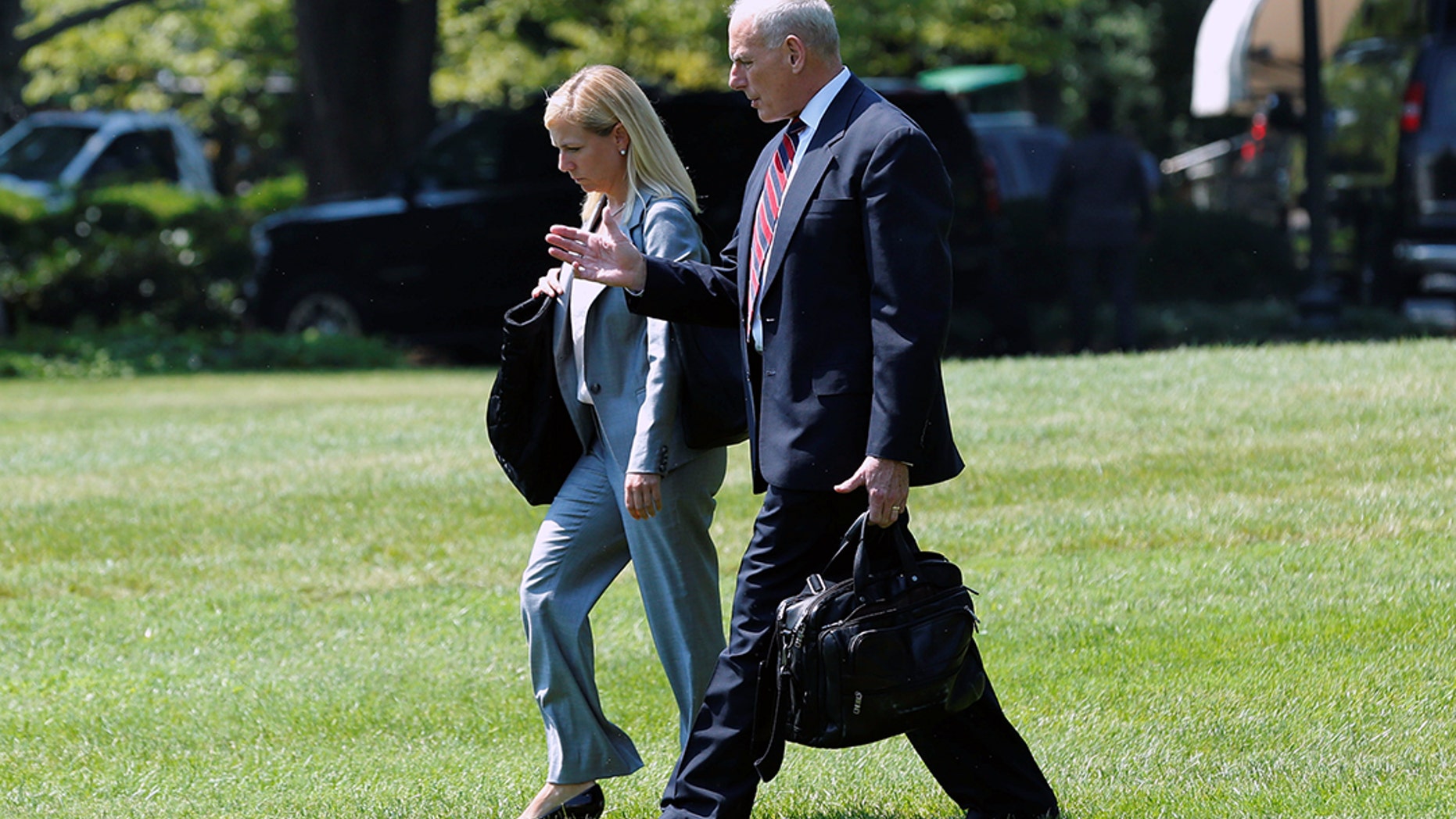 President Trump Wednesday nominated White House Deputy Chief of Staff Kirstjen Nielsen to be the new Secretary of Homeland Security.
The White House said in its announcement that Nielsen "has extensive professional experience in the areas of homeland security policy and strategy, cybersecurity, critical infrastructure, and emergency management." She is also the first nominee for the position to have previously worked for DHS, they said.
If confirmed by the Senate, Nielsen would replace White House Chief of Staff John Kelly. Kelly served as Trump's DHS chief for just over six months before replacing Reince Priebus as chief of staff July 31.
Elaine Duke has been filling in as acting secretary in the meantime, leading the department through a series of back-to-back hurricanes, including one that devastated most of Puerto Rico. But she raised eyebrows when she described that storm's aftermath as a "good news story."
Nielsen would be the first former DHS staffer to lead the department, which was created by former President George W. Bush in 2003.
Nielsen had served as Kelly's deputy at DHS and followed him to the White House when he replaced Priebus. Her departure leaves Kelly looking to fill another crucial administrative vacancy.
Neilsen is an expert in homeland and national security policy. She previously worked as a special assistant to George W. Bush and for the Transportation Security Administration.
In a New York Times profile last month, Nielsen was described as "brusque" and "no-nonsense." The piece claimed that some in the administration had "chafed under a woman asserting power -- and made her a target for the anger that they can not express at [Kelly]."
Rep. Bennie G. Thompson, D-Miss., the ranking member of the Committee on Homeland Security, said in a statement he was pleased the president had made a decision on filling the post "after letting the critical national security position remain vacant as the nation faced multiple major hurricanes and a domestic terrorism attack."
But Thompson said he had questions about her background, including her past work for the Bush administration.
Fox News' John Roberts and the Associated Press contributed to this report.