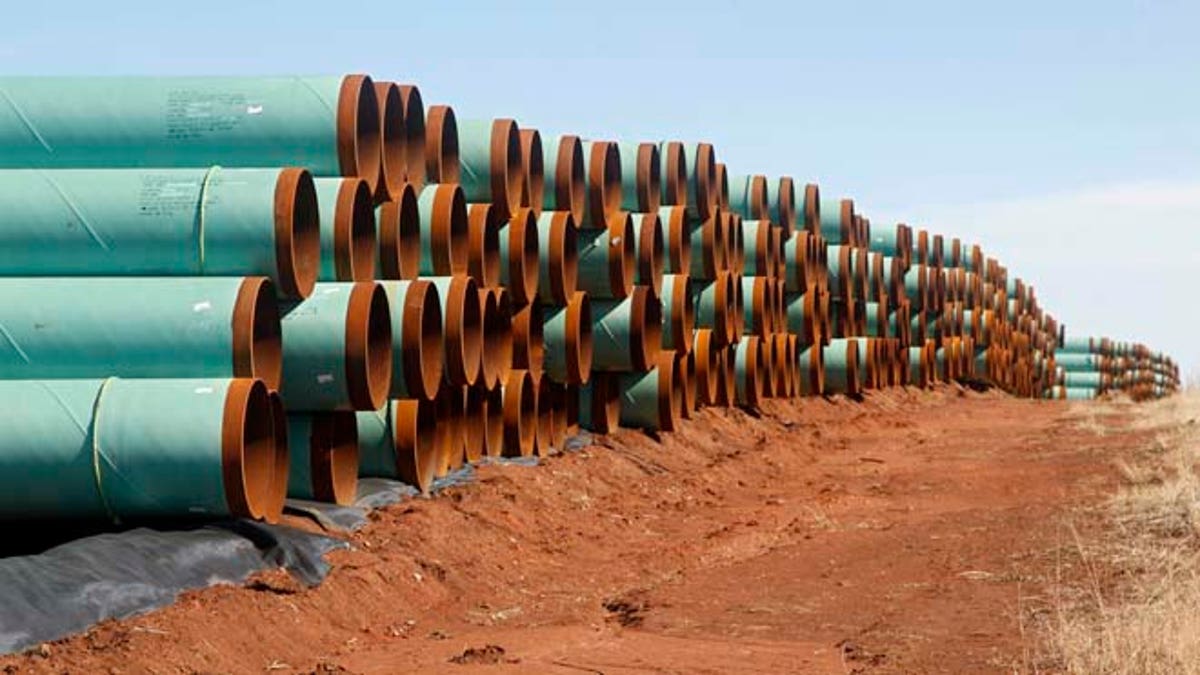 WASHINGTON – For now, the Senate's defeat on Thursday of a bill to approve the Keystone XL pipeline represents a death knell – both for the project's chances in the 113rd Congress and possibly for Sen. Mary Landrieu's political career – but supporters promise to resurrect their push as early as January, when new and expanded GOP majorities are sworn in.
A razor-thin loss in the Senate and an overwhelming victory in the House leave little doubt the new Congress will send a bill approving the long-delayed pipeline to the president's desk, where the White House has suggested it faces a veto. More pressing for Keystone supporters: If that happens, can Republican leaders wrangle a veto-proof majority?
"Getting to that magic number is a possibility," Sen. John Hoeven, one of the project's most outspoken proponents, said following Tuesday night's 59-41 vote, where backers fell just one shy of the 60 necessary for passage.
Like other supporters, the North Dakota Republican – who along with Landrieu cosponsored the bill to bypass the executive approval process – has long extolled Keystone's potential impact on job creation, energy independence and national security. But that message has been met with fierce resistance from progressives and environmental activists who either oppose the pipeline outright or say Congress should give the administration more time to study the project, which has been pending approval for six years.
Hoeven noted that the Senate's new GOP majority – which stands right now at 53 pending next month's run-off election in Louisiana – includes a net of four additional votes for Keystone. Given the support of both Landrieu and her Republican challenger, Rep. Bill Cassidy, the tally would be 63 votes in the Senate if the nine remaining Democratic senators who voted "aye" would again do so. That's still four short of the 67 necessary to overcome President Obama's veto pen, but arguably still within reach given that some Democratic senators have expressed openness to the pipeline under certain conditions. (For example, Sen. Chris Coons of Delaware and Sen. Bill Nelson of Florida voted in favor of a nonbinding amendment to approve the project in the past while Sen. Angus King, an independent, said he would back congressional action if Obama doesn't act soon.)
The House signed off on its version of a Keystone approval measure last week, which passed overwhelmingly with 252 votes. But even though the House GOP is set to expand its caucus to as many as 247 in the next Congress, that's still considerably short of the 290 needed to beat back a veto, even with some Democrats on board.
For their part, Keystone critics on the Hill are girding themselves for a renewed showdown come January.
"I'll keep fighting to prevent this bill from passing, and I hope the Obama administration will ultimately decide to reject the Keystone pipeline and veto any efforts to steamroll orderly process," said Sen. Sheldon Whitehouse, a Rhode Island Democrat.
Republicans are eyeing other parliamentary maneuvers, such as attaching the bill as a provision to a "must-pass" piece of legislation the president could find more difficult to veto. There's also the possibility the White House agrees to greenlight the pipeline next year as a "bargaining chip" in exchange for one of its legislative priorities, according to the New York Times, which cited people familiar with Obama's thinking in a report this week.
Keystone XL is a proposed 1,179-mile extension of an existing pipeline, which owner TransCanada Corp. says would transport 830,000 barrels of crude oil a day from Alberta, Canada, to Nebraska. TransCanada filed its first permit application with the State Department in September 2008.