Judge weighs ordering new election after Georgia voters given wrong ballot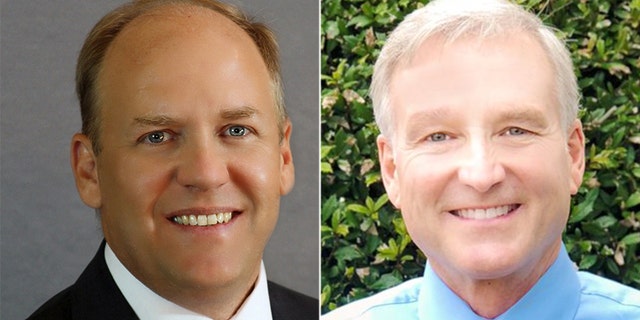 When residents of Habersham County, Georgia, voted in the May primary election for a state legislative race, an unknown number of people didn't get the correct ballot.
A judge is now considering a request from the losing candidate to throw out the results and order a new election.
State Rep. Dan Gasaway, a Republican, lost the May 22 primary to Chris Erwin by just 67 votes, according to Now Habersham. Gasaway filed a lawsuit in Fulton County Superior Court challenging the validity of the election as he believes there could have been hundreds of people who received the wrong ballots, WNEG-FM reported.
An unknown number of voters received a letter from Habersham County election officials that read, "Your address was found to have been placed in the wrong House district." According to the Atlanta Journal-Constitution, some voters in House District 28 received ballots for the 10th district and vice versa.
"The Habersham County election office is a complete disaster," Gasaway, who is the current representative for the 28th House district, told the Journal-Constitution. "It is going to take disciplinary action from the [Georgia] secretary of state's office to get this corrected."
However, a spokeswoman for the secretary of state's office told the newspaper that it's up to the county election officials to take care of the issue.
In a court filing, Habersham County Election Supervisor Laurel Ellison said while some voters did receive the wrong ballot, it wasn't enough to have made a difference in the outcome of the election, the Journal-Constitution reported.
State Rep. Terry Rogers, who represents House District 10, called the mix-up "mind-boggling."
"The main concern I have, no matter what the number of votes, most certainly is that I don't want to see anybody disenfranchised. We need to make certain we do everything we can to get it straight as soon as possible," he told the Journal-Constitution.
Erwin has said he is convinced the election results, which have already been certified by the secretary of state's office, will stand.
"There's always going to be allegations in situations like that, but I haven't seen anything that's proven out to concern me," he said.