Judge rejects Ebola quarantine for Maine nurse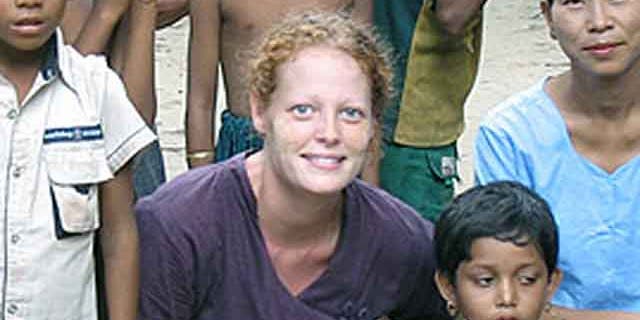 NEWYou can now listen to Fox News articles!
A Maine judge has rejected a request by state officials to quarantine and restrict the movements of nurse Kaci Hickox, who after returning from treating Ebola patients in West Africa defied the state's quarantine.
Judge Charles LaVerdiere initially put out a temporary order imposing some restrictions on Hickox. But on Friday, he issued a new order saying she should only continue daily monitoring and coordinate travel with state officials. But, because she's not showing symptoms, the judge said she's not infectious -- and would not approve the limits on her movements sought by Maine health officials.
"The State has not met its burden at this time to prove by clear and convincing evidence that limiting [Hickox's] movements to the degree requested" is necessary, the judge wrote. He did order the nurse to immediately notify health officials if any symptoms appear.
The order hands a win to the nurse in her high-profile battle with state officials. She said in a press conference outside her house: "I am very satisfied with the decision. ... I will continue to be compliant. And yes, it's just a good, a good day."
Maine Gov. Paul LePage issued a statement saying they would abide by the law.
"My duty to protect the health of the individual, as well as the health and safety of 1.3 million Mainers, is my highest priority. Despite our best effort to work collaboratively with this individual. she has refused to cooperate with us," he said. "As Governor, I have done everything I can to protect the health and safety of Mainers. The judge has eased restrictions with this ruling and I believe it is unfortunate. However, the State will abide by law."
The state went to court Thursday to impose restrictions until the 21-day incubation period for Ebola ends on Nov. 10.
Hickox, who treated Ebola patients in Sierra Leone, contended confinement at her home in northern Maine violated her rights.
She also contended it's not necessary because she poses no risk. She defied the state's voluntary quarantine by holding a news conference and going for a bike ride.
In his initial order, the judge barred her from using "long distance commercial conveyances or local public conveyances," and from showing up at shopping centers or movie theaters. The new order replaces the old one.
Hickox told NBC's "Today" on Wednesday that she doesn't "plan on sticking to the guidelines" and is "appalled" by the home quarantine policies "forced" on her.
Hickox, who volunteered in Africa with Doctors Without Borders, was the first person forced into New Jersey's mandatory quarantine for people arriving at Newark Liberty International Airport from three West African countries. She spent last weekend in a quarantine tent in Newark, but insisted she never had Ebola symptoms and tested negative in a preliminary evaluation. Although New Jersey Gov. Chris Christie and New York Gov. Andrew Cuomo were sharply criticized for ordering mandatory quarantines, other states, including Maine and California, have also implemented quarantine requirements for aid workers.
On Monday, Hickox traveled from New Jersey to Maine, where her boyfriend is a senior nursing student at the University of Maine at Fort Kent. Her boyfriend opted to leave Fort Kent to spend time with her.
The Associated Press contributed to this report.