Judge Allows Indiana to Cut Planned Parenthood Funding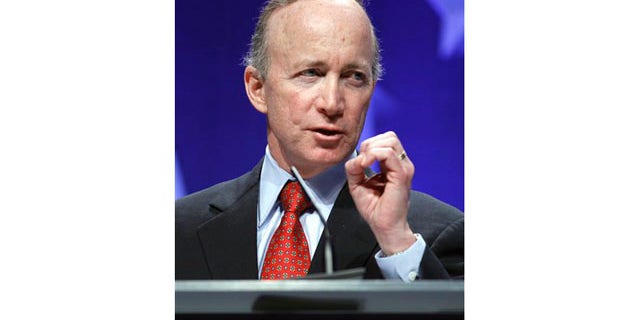 INDIANAPOLIS -- Indiana won a key victory in its fight to cut off public funding for Planned Parenthood Wednesday when a federal judge refused to block a tough new abortion law from taking effect, a move that could boost Republican Gov. Mitch Daniels' image among social conservatives as he considers running for president.
U.S. District Judge Tanya Walton Pratt denied Planned Parenthood of Indiana's request for a temporary restraining order despite arguments that the law jeopardizes health care for thousands of women.
Planned Parenthood wanted to keep funds flowing while it challenges the law signed this week by Daniels. The judge's decision allows the cuts to take effect immediately.
Pratt said the state has not had enough time to respond to Planned Parenthood's complaint and that the group did not show it would suffer irreparable harm without a temporary restraining order.
A hearing was scheduled June 6 on the request for a preliminary injunction, and Pratt said she will rule on the matter before July 1, when new abortion restrictions included in the law are set to take effect.
"We are deeply disappointed that the judge decided not to stop this unconscionable law from impacting Hoosiers seeking preventive, reproductive health care," said Betty Cockrum, president of Planned Parenthood of Indiana, in a statement released Wednesday. "The ruling means that Hoosiers who rely on federal funding have lost access to their crucial and lifesaving preventive health care at Planned Parenthood of Indiana."
Sue Swayze, legislative director for Indiana Right to Life, said she was thrilled with the judge's decision not to issue a temporary restraining order.
"This isn't about health care services," she said. "This is about abortion."
The funding cuts are part of a new law that also bans abortions after the 20th week of pregnancy unless there is a substantial threat to the woman's life or health.
The law could improve Daniels' status among social conservatives as he considers standing for president in 2012. Advocates are touting Indiana as the one of the most "pro-life states in the nation" and have praised Daniels for signing the law.
The measure wasn't part of Daniels' legislative agenda and he didn't advocate publicly for it. But he said he supported the abortion restrictions all along and that the move to defund Planned Parenthood hadn't changed his mind.
The bill was originally intended to cut all public funding, but Planned Parenthood of Indiana spokeswoman Kate Shepard said the state conceded in court Tuesday that some family planning funds would not be affected. The total amount of funding at issue now is about $1.4 million, Shepard said.
Cockrum said Wednesday's court ruling means that 9,300 Medicaid patients at Planned Parenthood's 28 locations will lose services from their preferred provider. Planned Parenthood also said it will have to stop providing disease intervention services to hundreds of people in 22 counties.
But state Sen. Scott Schneider, a Republican from Indianapolis who sponsored the measure to defund Planned Parenthood, said there are other clinics around the state that can provide health services.
"The case made by Planned Parenthood is nothing more than a false alarm and their claims that women will go without health services are false," Schneider said in a statement Wednesday. "Our new law will allow Planned Parenthood to continue to receive taxpayer funding if they simply stop performing abortions. The decision is now theirs to make."
Indiana's law may also put the state at risk of losing $4 million a year in separate federal family planning grants. It also bans abortions after the 20th week of pregnancy unless there is a substantial threat to the woman's life or health. That's four weeks less than previously allowed.
The abortion provisions would take effect July 1.