Trump names counterterror chief Joseph Maguire acting director of national intelligence
President Trump said Thursday National Counterterrorism Center Director Joseph Maguire would become acting Director of National Intelligence, effective Aug. 15, when current Director of National Intelligence Dan Coats is set to leave the administration.
The president also announced that Principal Deputy Director of National Intelligence Sue Gordon will leave that position on the same day.
"Admiral Maguire has a long and distinguished career in the military, retiring from the U.S. Navy in 2010," Trump tweeted. "He commanded at every level, including the Naval Special Warfare Command. He has also served as a National Security Fellow at Harvard University. I have no doubt he will do a great job!"
Coats also praised Maguire, saying in a statement that he "has had a long, distinguished career" and will lead the intelligence community with distinction.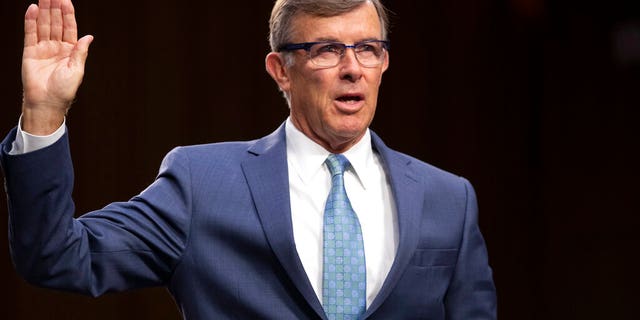 Trump nominated Maguire, a leader in the U.S. Navy SEAL community, as director of the center on June 2018 and he was confirmed by the Senate on December 2018.
Trump praised Gordon as "a great professional with a long and distinguished career.
"I have gotten to know Sue over the past 2 years and have developed great respect for her," said Trump.
Despite the president's praise, it was clear that she was not going to be named acting director or be nominated to replace Coats as the new director. In a two-paragraph letter, Gordon thanked Trump for the opportunity to serve the nation as deputy national intelligence director for two years.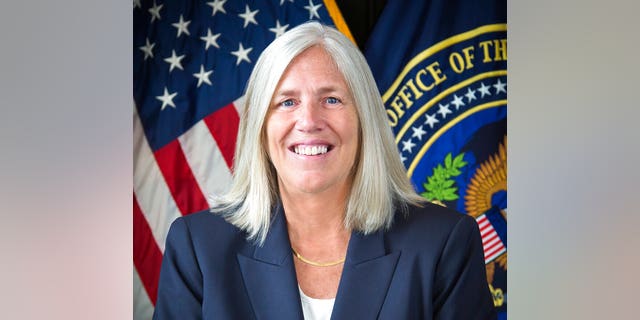 "As you ask a new leadership team to take the helm, I will resign my position effective 15 August, 2019, and will subsequently retire from federal service," she wrote.
She said she was confident in what the U.S. intelligence agencies had accomplished and what they were poised to do going forward. "I have seen it in action first-hand for more than 30 years," she wrote. "Know that our people are our strength and they will never fail you or the nation. You are in good hands."
The letter was accompanied by a note that read: "Mr. President -- I offer this letter as an act of respect & patriotism, not preference. You should have your team. Godspeed, Sue."
It's unclear if Trump, who has had an uneven relationship with the intelligence agencies since taking office, will also nominate Maguire to formally replace Coats.
The president nominated Rep. John Ratcliffe, R-Texas, to replace Coats, earlier this month, but he removed himself from consideration after just five days amid accusations that he embellished his role in an anti-terrorism case as U.S. Attorney in Texas.
Democrats have accused Trump of pushing out two dedicated intelligence professionals.
EX-FBI DEPUTY DIRECTOR ANDREW MCCABE SUES DOJ OVER DISMISSAL
Trump blamed Ratcliffe's treatment at the hands of the "LameStream Media" for his withdrawal.
Ratcliffe had earned accolades with the president for his outspoken denunciation of former Special Counsel Robert Mueller's investigation into Russian interference in the 2016 election. The congressman made headlines last month when he grilled Mueller during a hearing on Capitol Hill.
Senate Intelligence Committee Chairman Richard Burr, R-N.C., said in a statement that Gordon's departure is a "significant loss" to the intelligence community and she had been a "stalwart partner" to the intelligence panel.
"Sue earned the respect and admiration of her colleagues with her patriotism and vision," Burr said.
Rep. Adam Schiff, D-Calif., chairman of the House intelligence committee, said Thursday that the retirements of Coats and Gordon are a "devastating loss to the intelligence community. "These losses of leadership, coupled with a president determined to weed out anyone who may dare disagree, represent one of the most challenging moments for the intelligence community."
CLICK HERE TO GET THE FOX NEWS APP
Sen. Mark Warner, D-Va., the vice-chair of the Senate intelligence committee, said Gordon was a "consummate professional" and that her exit was a "real loss" to the nation.
"The mission of the intelligence community is to speak truth to power," Warner said. "Yet in pushing out two dedicated public servants in as many weeks, once against the President has shown that he has no problem prioritizing his political ego even if it comes at the expense of our national security."
Fox News' Matt Leach and the Associated Press contributed to this report.