Joint Chiefs Chairman: Hazing Incidents Under Investigation Following Soldier Death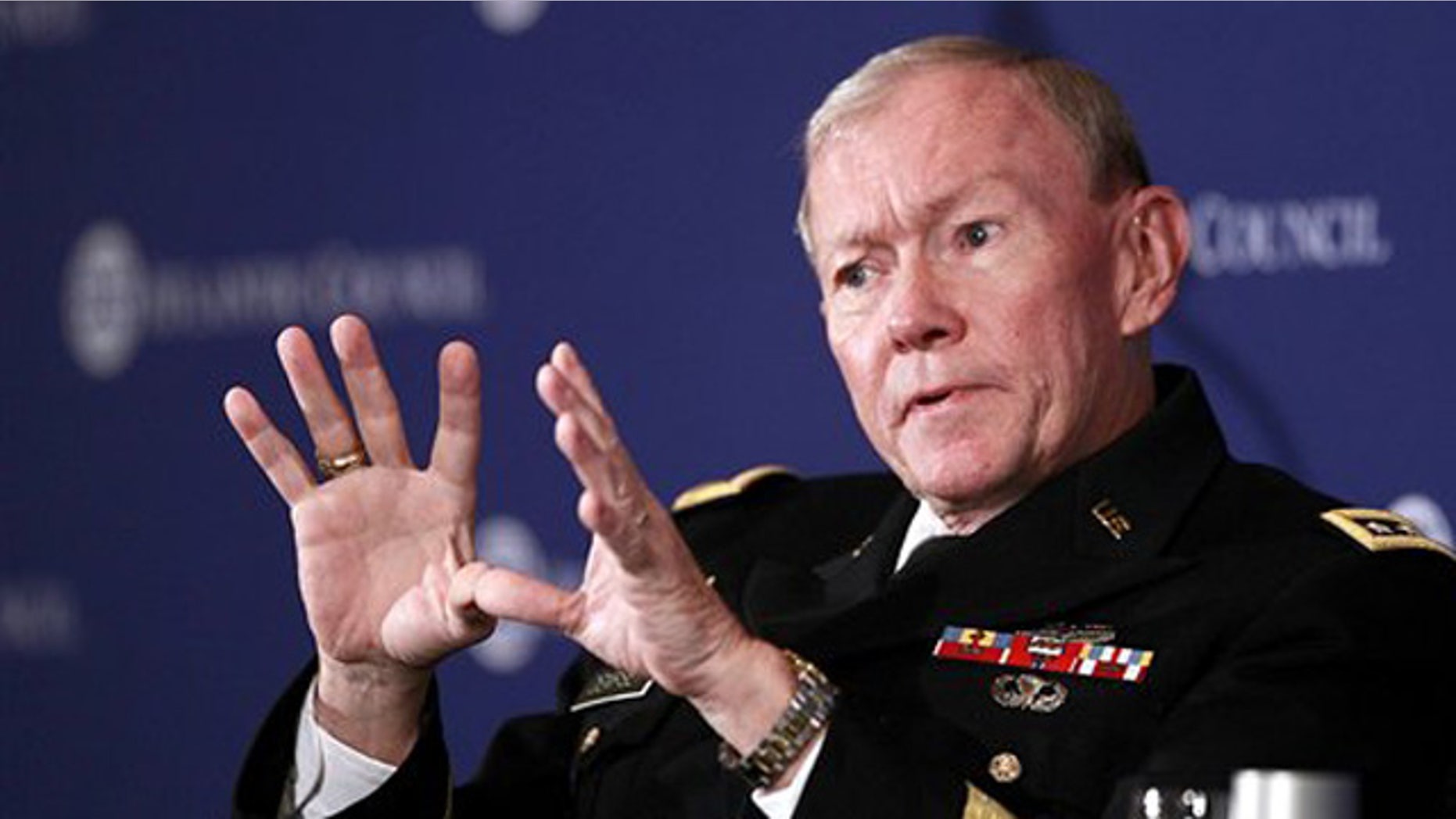 The top U.S. military official said the Defense Department is now probing "several" incidents of alleged hazing, after eight U.S. soldiers were charged in connection with the death of a fellow soldier who was bullied.
The servicemembers were charged this week over the death of Pvt. Danny Chen, 19, who was found dead in a guard tower in Afghanistan this past October with an apparent self-inflicted gunshot wound. It later emerged that Chen was subjected to hazing overseas, though the exact circumstances of his death are not clear.
Gen. Martin Dempsey, chairman of the Joint Chiefs of Staff, said in a statement on his Facebook page that hazing, and failing to reporting hazing, is "wrong." He called on soldiers to put a stop to it, as the military looks into other cases.
"We are currently investigating several allegations of hazing within our ranks," he said. "These appear to be isolated instances of misconduct, but I want to be very clear -- hazing is simply intolerable."
Dempsey said the practice "undermines our values, tarnishes our profession, and erodes the trust that bonds us."
"This cruel form of misconduct requires an audience to achieve its intended effect of humiliation," he said. "We are duty bound to protect one another from hazing in any form."
On Wednesday, the Army announced the charges against the eight soldiers in his death, saying Chen was a victim of illegal hazing. Five of those accused were charged with involuntary manslaughter and negligent homicide. The alleged offenses also included maltreatment, assault and threats.
Family members and community activists said they suspect the bullying may have driven him to suicide.
"Whether suicide or homicide, those responsible for mistreating Danny are responsible for his death," said Elizabeth OuYang, a community activist who is representing his parents, Chinese immigrants who live near New York City's Chinatown neighborhood.
During a news conference Wednesday with Chen's family, New York Rep. Nydia Velazquez said soldiers called Chen "Jackie Chen" in a derisive accent. She said Chen was dragged across a floor, had stones thrown at the back of his head and was forced to hold liquid in his mouth while upside down as part of apparent hazing.
The Associated Press contributed to this report.